Express and Great Northern – has announced a variety of internal promotions and appointments across the company.
Ralph Pidsley has taken on the role of Chief Financial Officer after holding the position on an interim basis. Bringing extensive experience to the role, Ralph has previously held senior positions with BAE Systems, Siemens Mobility and Transport for London.
Chris Fowler, previously Customer Services Director at Southern and Gatwick Express, has moved into the role of Network Operations Director, a joint position between GTR and Network Rail.
On the other side of the network, Stephen MacCallaugh has left Gatwick Express after eight years. He has been appointed as Head of Stations for Southern and stepping into his previous role is Sophie Hill, who is now Head of Gatwick Express.
In addition, GTR has announced that Emma Pickard has moved into the vital role of Train Services Director for Thameslink and Great Northern.
Patrick Verwer, Chief Executive Officer at Govia Thameslink Railway, said: "It's fantastic to be celebrating the success of our employees as we prepare to tackle the year ahead. I'm proud to have a strong team supporting me who not only bring with them a wealth of experience in the sector, but years of experience at GTR too. I will continue to work with them all closely and look forward to what we can achieve together."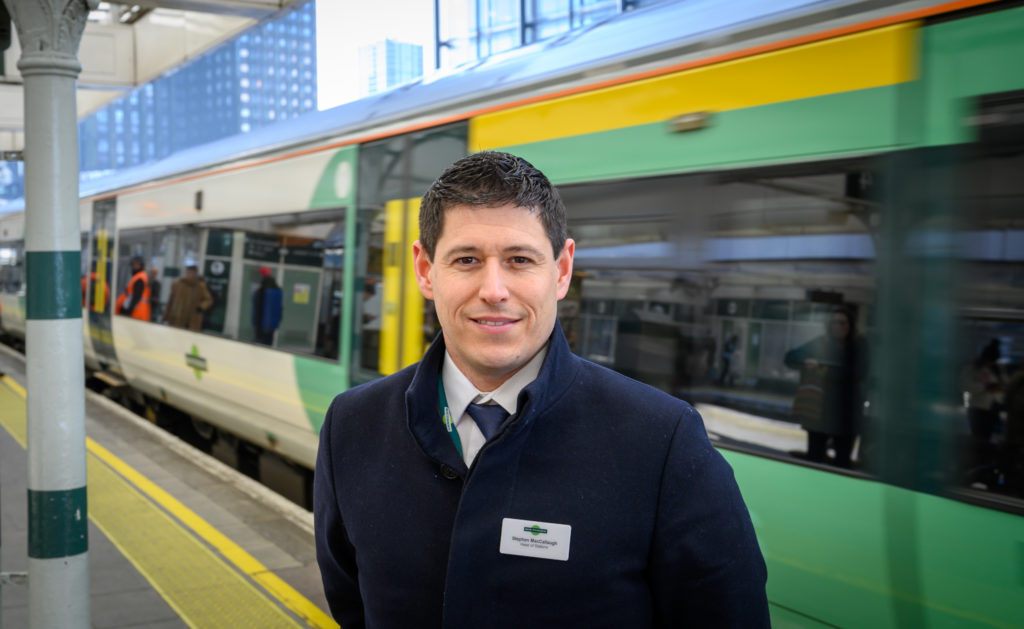 More information and career history below
Ralph Pidsley, Chief Financial Officer at Govia Thameslink Railway:
Ralph joined the business on an interim basis in 2022. He is a chartered management accountant who has previously worked for Siemens Mobility and TfL, as well as other high-profile brands.
At GTR, Ralph's diverse role encompasses key CFO functions including accounting, financial control, reporting and planning, alongside several other large departments including IT, internal audit, commercial, procurement and programme portfolio management.
Ralph will continue to oversee financial procedures at the company, whilst also working closely with the DfT and GTR's owning groups.
Chris Fowler, Network Operations Director at Govia Thameslink Railway:
In his new role, Chis Fowler will be responsible for overseeing day-to-day management of the entire GTR network, Chris and his team will focus on delivering the best service possible by focusing on train performance, real-time information for passengers and the ability to quickly and efficiently recover the service in times of disruption.
Chris has a wealth of experience in rail, having worked in the industry for 15 years. After graduating from King's College London, he joined London Underground's General Management Scheme and undertook a series of operational and strategic roles.
He joined Southern in 2017 as Head of Onboard, before being appointed as Customer Services Director for Southern and Gatwick Express in 2019. During this time, he led Southern to its best National Rail Passenger Survey results in seven years. Shortly after his appointment to Customer Services Director, he was met with the challenge of Covid-19, where he led on GTR's response to running essential services with social distancing measures in place.
Stephen MacCallaugh, Head of Stations at Southern:
No stranger to the industry, Stephen began his railway career with First Capital Connect as a Train Presentation Manager back in 2007. After working his way up through train presentation, station management and project roles, Stephen joined Gatwick Express in July 2015, when it was taken over by the GTR franchise.
Stephen joined the company as a Local Development Manager and was subsequently promoted to Head of Gatwick Express in October 2016 and then General Manager for the brand in July 2019. During his time at Gatwick Express, he played an integral part in the redevelopment project at Gatwick Airport Station, something that is now coming into fruition and due to be completed this spring.
Sophie Hill, Head of Gatwick Express:
Sophie is celebrating a decade in the industry this year. Initially joining rail via a graduate scheme at Transport for London, Sophie gained hands-on experience in station and driver management before looking for the next step up.
She was appointed into the role of Area Station Manager for Southern in 2018, working out of London Victoria and London Bridge and helping to launch the 'One Team' project, in conjunction with Southeastern and Network Rail. In November 2021, Sophie's role changed again, once more staying with Southern but this time as the Area On-Board Manager for the brand. This is a position she held until recently being promoted into her first senior leadership role.
Sophie is well-known to the Gatwick Express team already, but she is looking forward to getting out on the network and meeting colleagues in her capacity of Head of Gatwick Express. This year marks the completion of the milestone Gatwick Airport station upgrade, which will greatly improve the experience for customers travelling to and from the airport by train.
Emma Pickard, Train Services Director for Thameslink and Great Northern:
Reporting directly to GTR's Chief Operating Officer, Emma is responsible for overseeing competency, welfare and engagement with drivers and working closely with our union colleagues.
She began her career in rail almost 20 years ago working in train planning for a small consultancy, before moving into operations. She joined GTR back in 2016 and before becoming Train Services Director held roles as Head of Performance and Head of Programmes. For the year ahead, Emma will be focusing on delivering a robust service for customers, improving performance and reliability and developing her teams through capacity and capability.
Photo credit: GTR