In December 2021, RailStaff spoke to civil engineering consultancy XEIAD as it prepared to launch its new Training Academy. Just over a year later, the venture is going from strength-to-strength, and we caught up with the firm once again to discuss its success and its vision for the future.
Since its founding in 2003, XEIAD has grown to become a leading engineering consultancy firm, specialising in rope access, diving, and confined spaces providing technical engineering services to industry. Its teams boast exceptional experience of inspecting structures such as bridges, culverts, retaining walls, tunnels and shafts. The firm is an expert at delivering cost effective and reliable engineering examinations on all sorts of structures across many industry sectors, working notably with National Highways, the Ministry of Defence via Babcock, and Network Rail.
Intensive training
The XEIAD Training Academy was established to help the rail industry address its shortfall in inspection engineers, particularly those trained for structures examinations. The trend is a major issue for the industry. Among other things, it has led many to leave their employers and set themselves up as sub-contractors, charging rates higher than the industry can bear. By controlling the training, XEIAD aims to ensure that competent employees are rolled out within a timeframe that helps to ease the industry's recruitment difficulties and importantly, to support XEIAD's delivery of structures examinations throughout the country.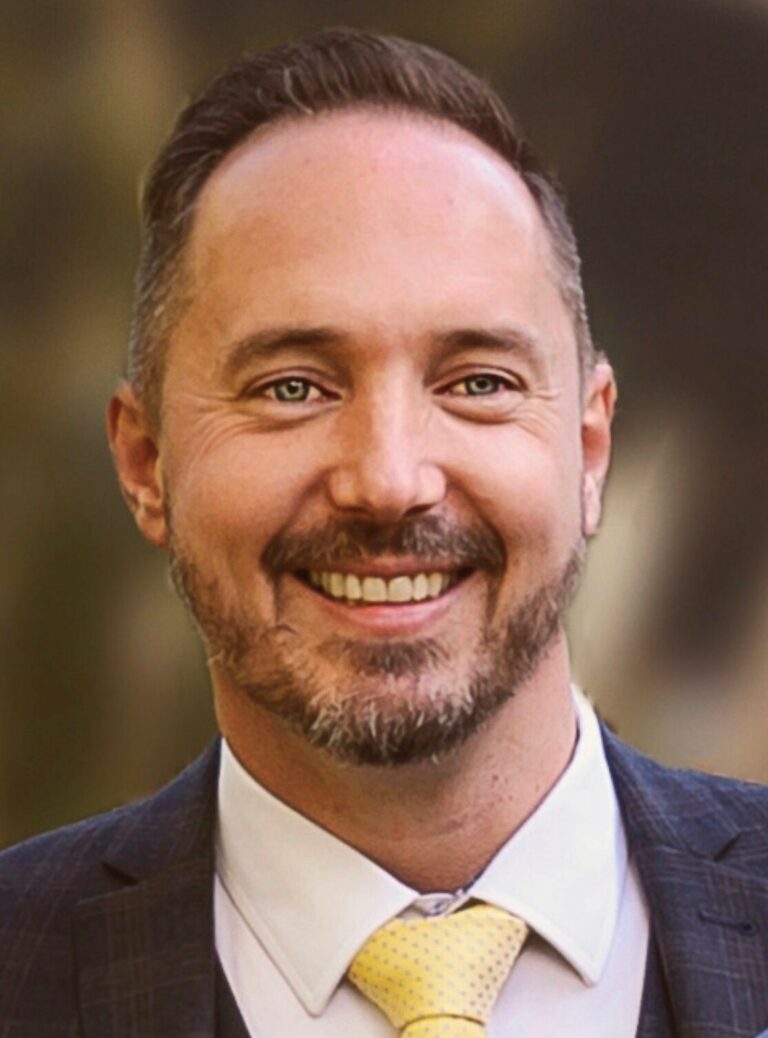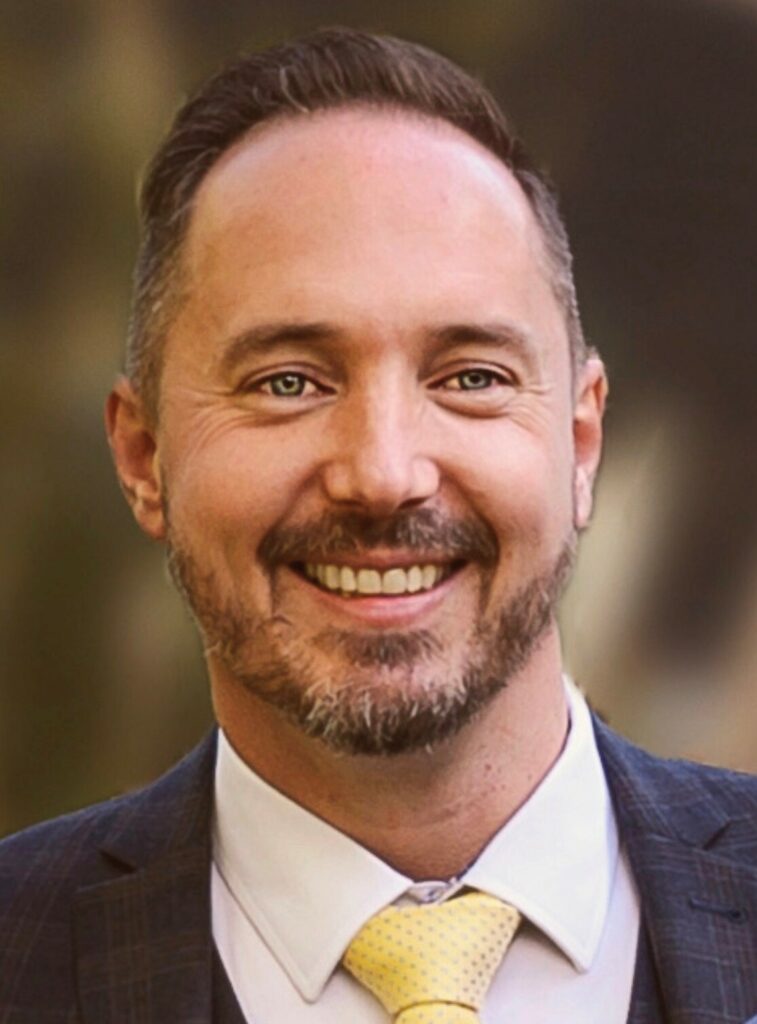 Based at the firm's offices in Ilkeston, the Training Academy gives engineers and technicians the skills to tackle specialist inspections within a condensed timeframe. Historically, trainees have been taught relatively slowly while still working their day job and have then shadowed qualified examiners for around two years. XEIAD, however, delivers a tightly focused training pathway which provides three months of intensive training, focusing purely on structures and inspections. This is followed by a focussed period of mentoring to ensure that candidates gather sufficient experience and rail-side knowledge to complete their competence assessment process. Graduates of the training programme are fully competent and have all the qualifications they need to go out and do their job.
The right mindset
The beauty of XEIAD's Training Academy is its egalitarian approach to recruitment. The firm does not require any key qualifications, rather it seeks individuals with a basic grasp of engineering and a logical mindset, who are inquisitive and who ask questions. Being comfortable working in the outdoors is also essential. The Training Academy also attracts candidates who are already in the industry and are looking to retrain, as well as those working in similar sectors who can bring relevant technical skills across with them.
"There's no real limit on the basic skills required to do this job," says Paul Capener, XEIAD's Managing Director. "We've had people from all different backgrounds and industries. The training academy has attracted track workers, mountain rescue team members, postal workers, even a university lecturer.
People with military experience are also a great fit because they're focused, reliable, they are keen to learn new skills and they're used to working in tough environments."
The pressing challenge of developing a deep pool of inspection staff drives XEIAD's open recruitment policy as well as it's condensed training regime. Successful applicants are guaranteed a high-quality learning experience, delivered by experienced trainers who themselves are examiners and engineers, and benefit from a robust mentoring programme which provides expert advice whenever it is required. The rail industry has long been crying out for such a programme and XEIAD certainly delivers.
"Investment in people is something that simply cannot wait and XEIAD is at the forefront of developing its people," says Luke McInerney, who joined XEIAD in January 2023 as Head of Rail. "The quality of the training is exemplary, with huge attention to detail and the sharing of in-depth experience from industry experts, which ensures that everybody joining the company is provided the best possible footing. Whether just starting a career, transitioning from another industry or being a 'seasoned expert' the training academy provides an excellent pathway."
Success story
By all accounts, the Training Academy's first year in operation has been a resounding success, delivering on XEIAD's objectives when the programme launched in 2022.
"When we established the Training Academy, we planned to have three cohorts of trainees in the first year," says Paul. "I'm pleased to say that we've delivered on all three of those cohorts and from that we have nearly 30 additional STE4 Structures Examiners, half a dozen STE7 Underwater Examiners, and close to a dozen new STE2 Reviewing Engineers. It's been a very successful first year for us."
But the firm hasn't sat on its laurels, continually reviewing and developing the programme it ran last year to provide an enhanced offering for future cohorts.
"For every cohort we've run, we've reviewed all of the outcomes and made incremental changes, for instance by ringfencing our training teams so all they have to focus on is delivering the programme rather than working a day job as well," says Paul. "We've also enhanced our induction and onboarding process to make the best use of trainees' time and ensure they're learning at every available opportunity.
"We've also tweaked our training materials as the year has gone on, because not everybody learns in the same way, and, with the introduction of the CIV1000 standard by Network Rail, we've scrutinised our assessment process to meet the increased levels of competency assessments that it demands."
James Marshall is just one of XEIAD's success stories. Prior to joining the training Academy early last year, he was teaching construction trades and engineering in a further education setting. Having read RailStaff's previous article, James decided to apply for the academy to progress his professional engineering career with the company.
"I was welcomed into the Tunnel Team to assist with carrying out tunnel inspections and other associated works," says James. "I have been very lucky to work extensively on Mersey Rail so early in my rail journey as this is unique rail infrastructure as it contains many tunnel systems with some traveling under the River Mersey. I enjoy inspecting structures in detail but also appreciate the hard work that went into building these. By understanding the past, we can plan for the future management of these assets."
Looking forward
Building on its achievements in 2022, XEIAD has a bold vision for the next year and beyond. The firm is planning to double its numbers of trainees, with 72 individuals qualifying in six cohorts in 2023 and again in 2024. It also plans to expand the scope of its training.
"We're going to do some additional modular training this year," says Paul, "which means we will end up with nearly 50 new Structures Examiner's and at least a dozen Tunnel Engineers. We're also opening up to some highways Bridge Inspectors as well. After proving the concept last year, we've now formed a dedicated ringfenced, team of Trainers and Competency Assessors and we're still recruiting additional staff members to beef that up."
Looking further ahead, Paul sees the Training Academy's aims progressing and serving a wider client base.
"The plan is to continue to run the cohorts for as long as there's a need to do so," he says. "I think what we'll see is an evolution of the of the Training Academy. At the moment, it is very much focused on Structures Examiners but we're starting to look more at some of the other engineering roles, and also some of the non-rail roles too. As we satisfy the needs of industries within rail, we'll start to explore other needs elsewhere, how we can assure competencies that are being managed in other industries and train new people into those areas."
Industry support
XEIAD has been involved with the Rail industry since its inception and currently delivers examinations on multiple routes on over 15,000 structures per annum. The firm's work in keeping critical infrastructure safe, providing exceptional training for existing rail workers, and attracting new recruits makes XEIAD a major asset to the industry as a whole. In return, the firm enjoys stalwart support from some of Rail's major players.
The Training Academy benefits greatly from XEIAD's close relationship with Network Rail. In August 2021, while building on its successes serving the needs of Network Rail's Northwest and Central region, XEIAD won a major contract to deliver its services for the Eastern, Southern and Western regions. The contract opened up further investment for the firm's training operations which, in return, enhances XEIAD's abilities to provide its services for the rail network.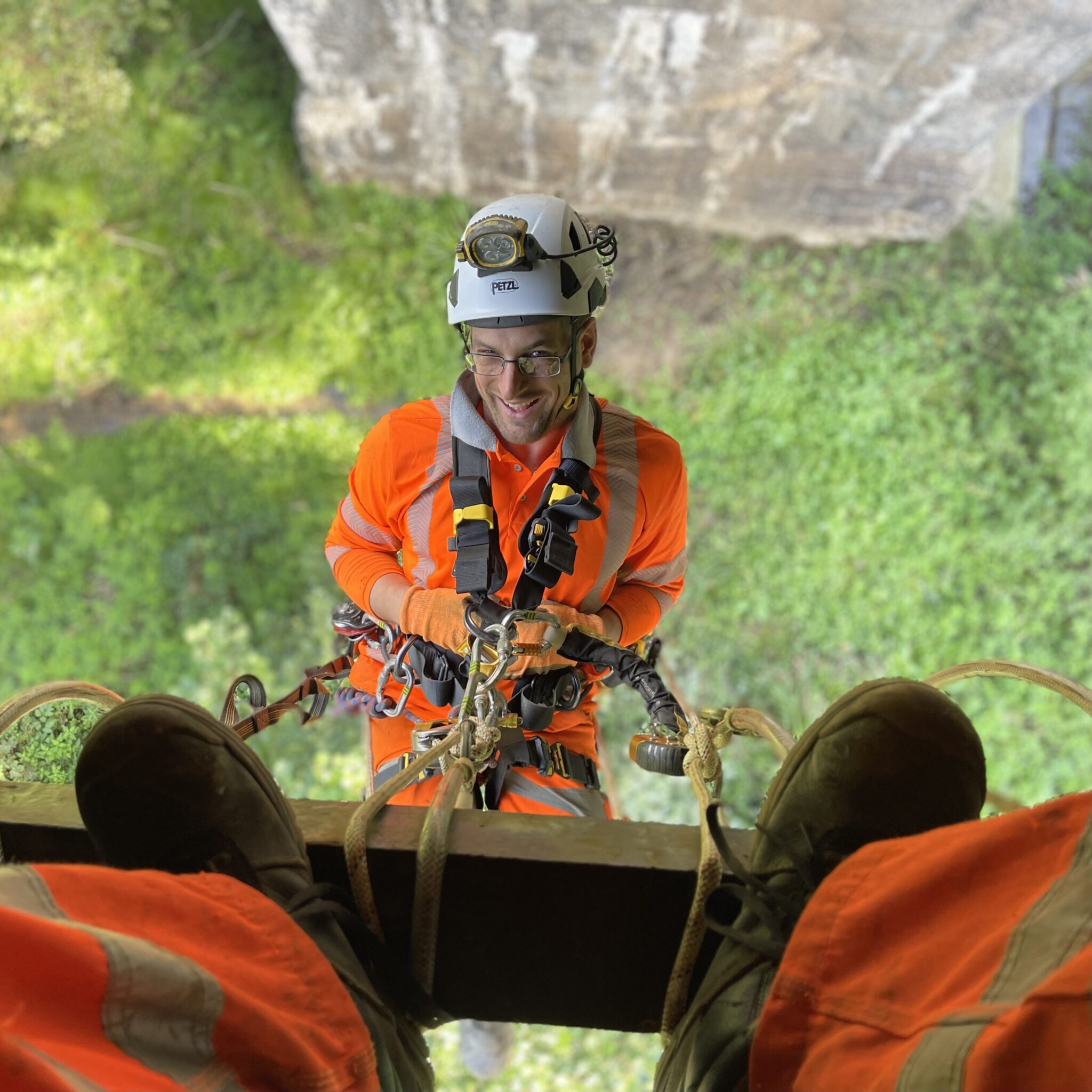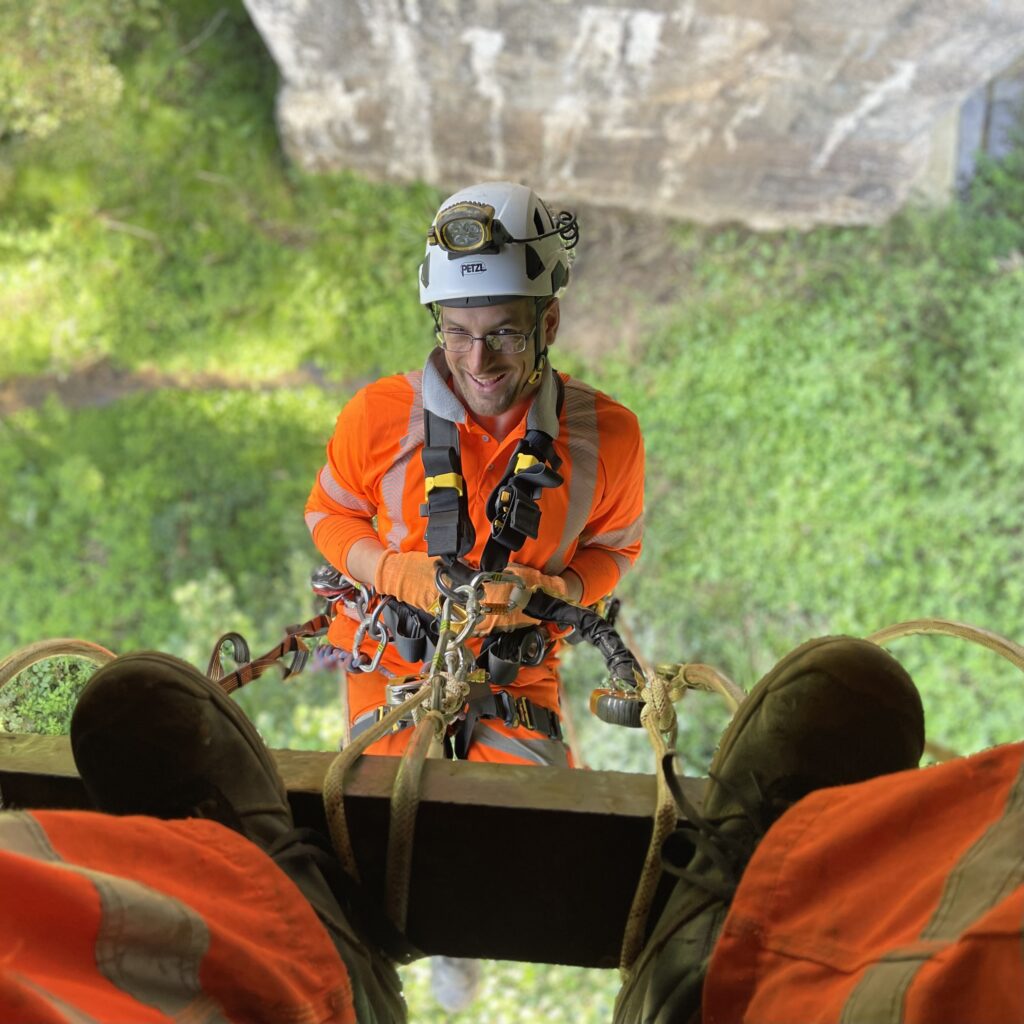 "Network Rail's Eastern Region owns and operates over 20,000 structural assets," says Christopher Heap, Head of Asset Management, Eastern Region, Network Rail. Examination of these assets is essential in order to inform our Asset Management risk-based decision making. Condition reports significantly contribute to intelligence which directs our safety-critical operational maintenance activities and also input into our publicly funded multibillion pound five-year control period settlements with the Department for Transportation."
Since RailStaff last reported on XEIAD, the firm has been acquired by BES Group, a trusted advisor in end-to-end testing, inspection, certification and compliance solutions firm. Taking ownership in August 2022, BES Group has thrown its weight behind the Training Academy, investing heavily and providing the support to push the initiative onwards.
"The XEIAD training academy is a fantastic initiative and we're delighted to be celebrating its first anniversary," says John Campbell, CEO of BES Group. "Developing our people with the very best training and coaching is extremely important to us across the BES Group and the training academy does just that. Introducing this really reinforces the value we put on our people and the importance of our team and we look forward to seeing our training academy continue to grow and support even more people over the coming years."
These firm industry connections make XEIAD a crucial link in the UK's rail industry, and whatever the firm gains from these relationships, it gives back tenfold. The success of the Training Academy will see hundreds of structure examiners channelled into the rail resource pool, ensuring that safety-critical work can continue unimpeded and allowing major projects to press onwards. XEIAD's commitment to retaining specialised staff and attracting skilled individuals to the rail family will ensure that valuable knowledge is preserved and passed on for many years to come, safeguarding the skills that enable the network to keep us all travelling safely.
Image credit: XEIAD