The cogs are turning on the RailStaff Awards as the grand celebration on November 28 creeps ever closer.
Hundreds of nominations are now live at www.railstaffawards.com and colleagues are busy voting to ensure their fellow workers make it through to the category shortlists.
The good news if you so far haven't found the time to recognise a teammate, is that nominations have been extended. So, make sure you put forward those fundraising station managers and fast-learning apprentices – or indeed any colleague who encapsulates the spirit of the awards – before 10am on October 21.
Meet the judges
As we move from nominations to voting and judging, it seems a fitting opportunity to introduce the panel of industry figureheads who will decide on the railway's crème de la crème.
The full line-up is made of 15 people – nine representatives from category sponsors and six independent members – and includes:
Anna Delvecchio, commercial account director, Amey
Glynis Appelbe, HR director, Freightliner Group
David Shirres, editor, Rail Engineer
Lee Woolcott-Ellis, HR mental health coordinator, Southeastern, and 'Rail Person of the Year 2018'
Marc Johnson, bid writer, DB Engineering & Consulting, and former editor of RailStaff
Mark Lomas, head of equality, diversity and inclusion, HS2
John Downer, rail sales director, Jacobs
John Sheehy, chief executive, TBF
Paul Bateman, chief executive, Total Rail Solutions
Phil Mounter, transportation sales manager, Westermo
Ruth Busby, HR director, Great Western Railway
Ruth Sutherland, chief executive, Samaritans
Stephen Pearce, retired programme director, telent
Tyler LeMay, managing director, Land Sheriffs.
The final member of the panel is esteemed rail engineer Carolyn Griffiths, board member of the Engineering Council, Irish Rail and AES Engineering.
"I love this kind of event," said Carolyn, a former president of the IMechE and former chair of its Railway Division who also established and led the RAIB as its first chief inspector. "I find it very heart-rendering to be honest to see people who work tirelessly for the industry getting recognition for it.
"The happiness and pride of the moment is palpable and infectious. I sat through the awards last year with a big happy grin."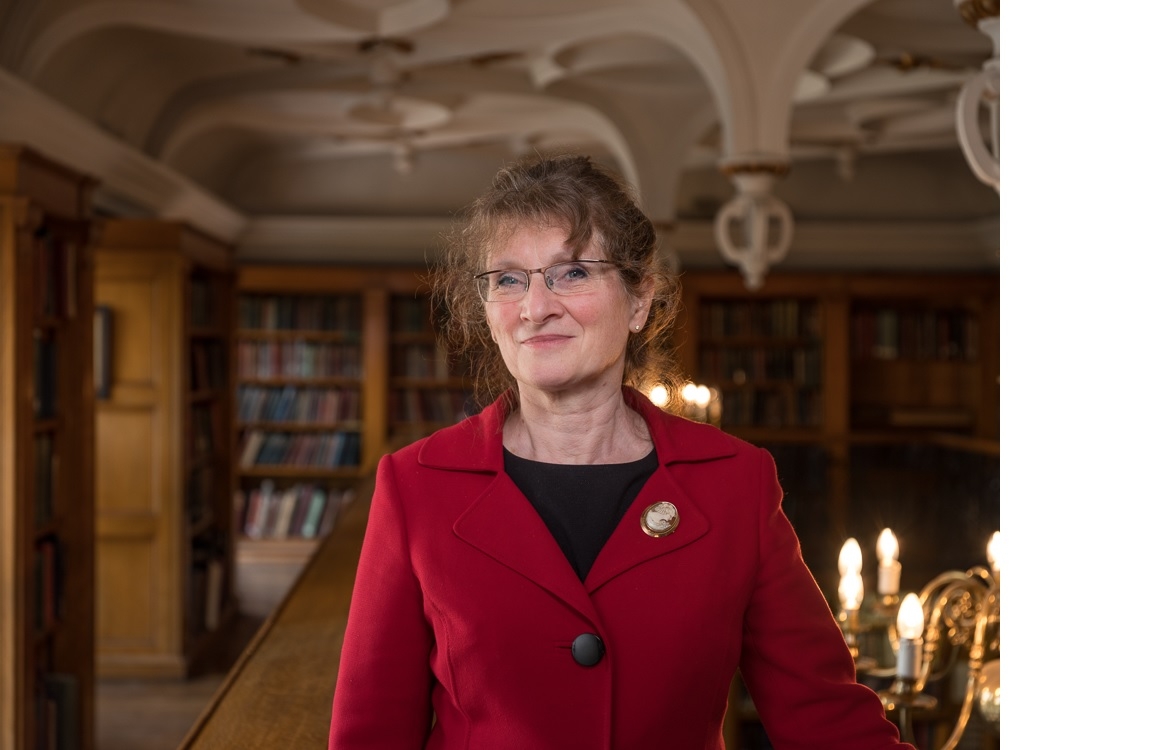 Carolyn started her career as a depot technician, becoming a supervisor and manager before going on to work on such projects as the Mass Rapid Transit system in Singapore, the SuperTram in Sheffield and the Electrostar train in Sweden as part of a glittering CV.
She added: "Having worked my way up from the shop floor I know how demanding operational jobs are. When you see these women and men on the stage receiving their awards you can see they're bursting with pride. And in my view rightly so."
The judging process
Last year's 'enchanted' ceremony was Carolyn's first. She said she "had a ball" and described the night as "fun with a capital F".
She also detailed her meticulous judging process to ensure the most worthwhile nominees get the credit they deserve.
"Because I'm an engineer, I have to do almost everything by Excel and systematically. So my judging uses a table where I list the key attributes expected on the candidates and weight their importance before scoring each nomination on that basis," said Carolyn, who assesses the shortlisted entries over a couple of days to prevent getting information overload and to ensure every nomination receives "the proper attention it deserves".
"It's very difficult going through in a sequential way saying 'Oh, that one was good… That was probably better'. By the time you've done your fourth or fifth, you're not sure of the relativity. So, I always score them and add up the scores and go back again to do a brief re-read to convince myself the arithmetic score really does reflect the relative positions of the nominations. It helps to have worked in many different roles in different parts of the rail industry; this has given me a good, broad understanding of the demands of various rail jobs."
Building on her experience from judging the 2018 awards, Carolyn said she's on the lookout for "fulsome" nominations that detail exactly why the nominee is worthy of winning the category.
"We can only judge on what we read in the submissions, so the content of the nominations is crucial. I'll be looking for nominations that clearly evidence how that person has gone beyond what is expected of them and delivered in an exceptional way," she added.
People recognition
The industry is inundated with awards ceremonies, there's no escaping that fact, but the RailStaff Awards stands out from the pack because of its dedication to rewarding railway men and women, rather than companies.
Asked why she believes it is important, Carolyn said: "To be recognised for what you do at work is immense. RailStaff Awards means that recognition is beyond your immediate team. Those at the awards dinner celebrate and applaud the stories of these exceptional rail personnel; they and the candidates know there's been a systematic process whereby beyond those people who've made the nomination, the winners have been assessed relative to peers and the judges have concluded and said this person is special – how good can it get? It must be extremely motivating for the participants to know they are recognised and valued."
She added: "Long may it live. I hope no matter what the demands on the industry that it never gets distracted from celebrating those people who go the extra mile to deliver the amazing; because it's these people that make the rail industry great."
---
For more information or to nominate a member of staff, please visit: www.railstaffawards.com