This year's event was the tenth annual Safety Summit. Nonetheless a number of themes featured in the first Safety Summit are evidently still with us. This year's host was Nicola Uijen who is the HSQE director for Network Rail's North West and Central Region.
She introduced the first of two keynote speakers, Martin Frobisher, who is Network Rail's technical and engineering director. His working career has included time with pharmaceutical firm ICI but his team now sets policy and technical standards together with assurance that they are delivered.
A "Safety Task Force" and more technology
He emphasised the importance of reducing near misses, adding that whilst Britain is the safest large railway in Europe, it is still steadily improving.
However, the Stoats Nest fatality and the double tragedy at Margam have shocked the industry. The frequency of close calls, the industry's safety culture and the identification of risks are amongst his priorities. He added that the number of near misses has been increasing since the middle of 2017. A "Safety Task Force" has been set up which has proposed the classifying of access points as red, amber or green and the compilation of a national compendium of line blockage availability on Network Rail's infrastructure. This is being compiled and SSOW (safe system of work) packs are to be simplified.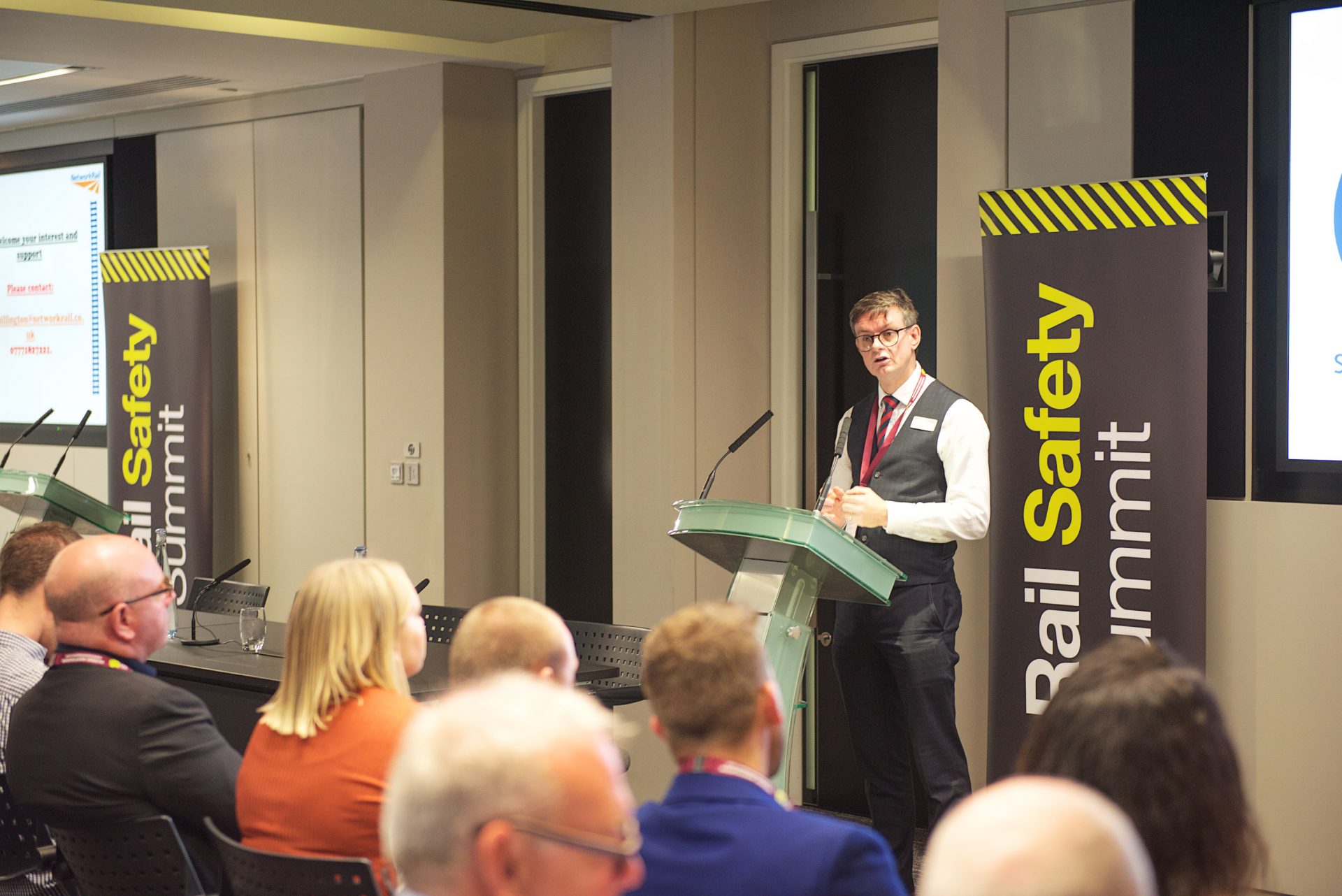 He added that "intelligent infrastructure technology" is to be used with track circuit operating devices activated by mobile phones, and new ways of taking possession. A safety improvement programme will be aimed at improving behaviours by bringing about a change in cultures.
A consulting engineer's perspective
The second keynote speaker was Joan Heery, who became president of the Permanent Way Institution (PWI) in March of this year.
The PWI has both corporate and individual members, sections meetings (both nationwide and around the world) and is accredited by the Council of Engineering. She has worked in the rail industry for the last 20 years and joined Network Rail in 2002 after a decade of working for contractors. Within Network Rail she worked on track renewals and is now the engineering director for rail within Aecom, which has a worldwide portfolio. Aecom, she said, is committed to safeguarding staff and its "life preserving principles" are underwritten by mandated safety tours and safety awards for individuals.
Aecom employs around 600 people holding rail safety competences and she was pleased that to date in 2019 only one single RIDDOR reportable incident to a member of staff has been reported. As an example of good practice, she described the provision of survey information for High Speed 2 at Old Oak Common planned to take eight weeks on the ground. A federated BIM model was required, and drone surveying was much quicker, provided the required detail, reduced risks and subsequently site queries.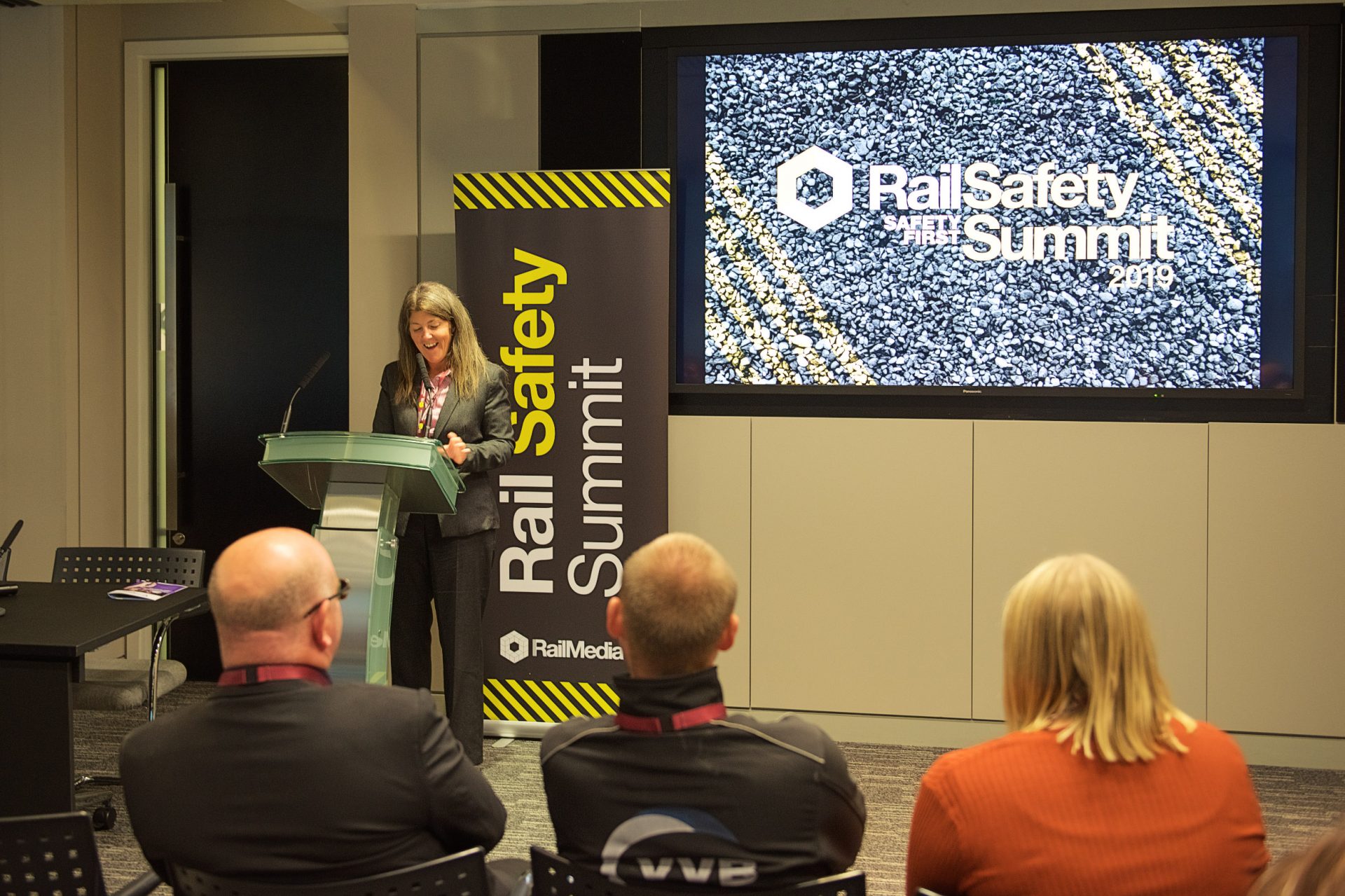 Slips, trips and falls
Next to speak was Network Rail's chief medical officer Dr Richard Peters, who reminded delegates that medical conditions can impact on safety. Quoting the slogan "a workforce fit for the future", he said in the Southeast Region 46 per cent of accidents are slips, trips and falls.
He went on to extoll the merits of ankle support boots with "boa laces" replacing traditional trailing ones. He claimed self-referral by staff with musco-skeletal problems had reduced absences by 28 per cent.
Fatigue
Stuart Webster-Spriggs from Volkerrail spoke about fatigue and referred to the Stoats Nest fatality. He suggested there are fatigue issues in 21 per cent of accident and incident reports; the need for earnings tends to disrupt the work/life balance and it has been estimated that lack of sleep costs industry some £30 billion each year! He commended the RSSB web pages for more information.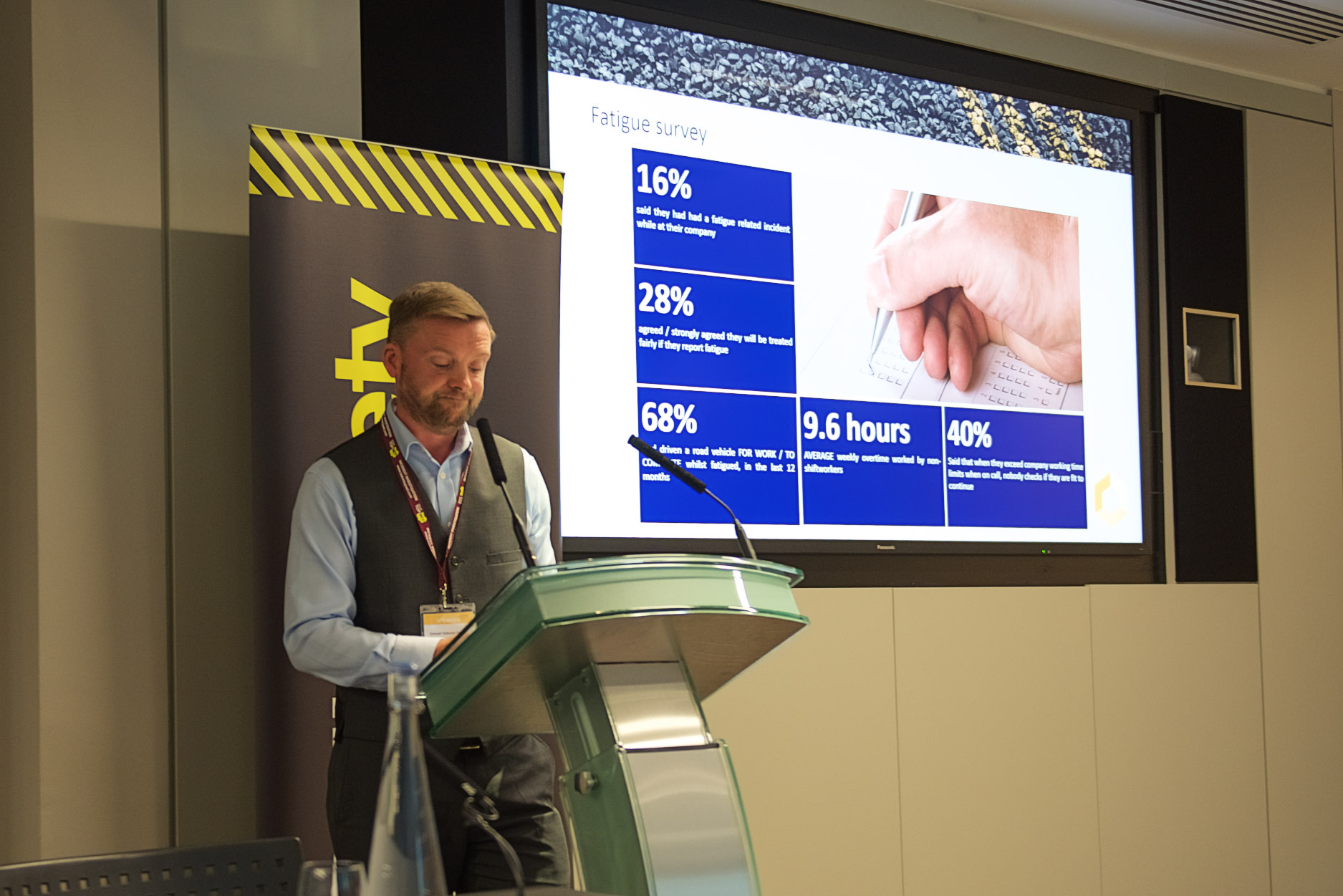 Staff assaults
Tony Holland is head of security and emergency resilience for GTR. He said staff assaults, both physical and verbal, had been rising and asked, "Is society changing?" He added that the rise is significant for BTP and also paramedics.
One solution he suggested was the use of body-worn cameras. Their provision to ticket barrier staff has resulted in a reduction of 47 per cent. A particular problem at Worthing Station was resolved by their introduction in November last year following which there have so far been no problems.
Life and death project
Mike Esbester is a senior lecturer in history at the University of Portsmouth who suggested the history of workforce safety can help today's situation. His project is "Railway Work, Life & Death". He spoke of accidents from as long ago as 1913.
Trespass, vulnerability and suicides at level crossings
After a satisfying hot buffet lunch, Allan Spence, head of corporate and public safety Network Rail, explained the work being done to tackle suicides and trespass at level crossings. Although there are still around 6,000 level crossings on their network some 1,200 have been removed in recent years. He explained that it is now policy to use the names of those killed to make the incidents "more real" to those seeking to improve safety.
Network Rail has begun a 2019-2029 project called "Enhancing Level Crossing Safety" which focuses on isolated crossings and bridleways. The number of trespassers is increasing, although there has been some improvement to the involvement of youngsters with the "You vs Train" campaigns having a good effect. Allan noted that 70 per cent of trespass occurs near stations. Suicides, he said, leave gaps in families and referred to feedback that suggested the fear of sustaining life-changing injuries was a dissuading factor when it came to youngsters trespassing. He cited the use of centre platform fencing and the intervention of other travellers as well as the work of the Samaritans as praiseworthy.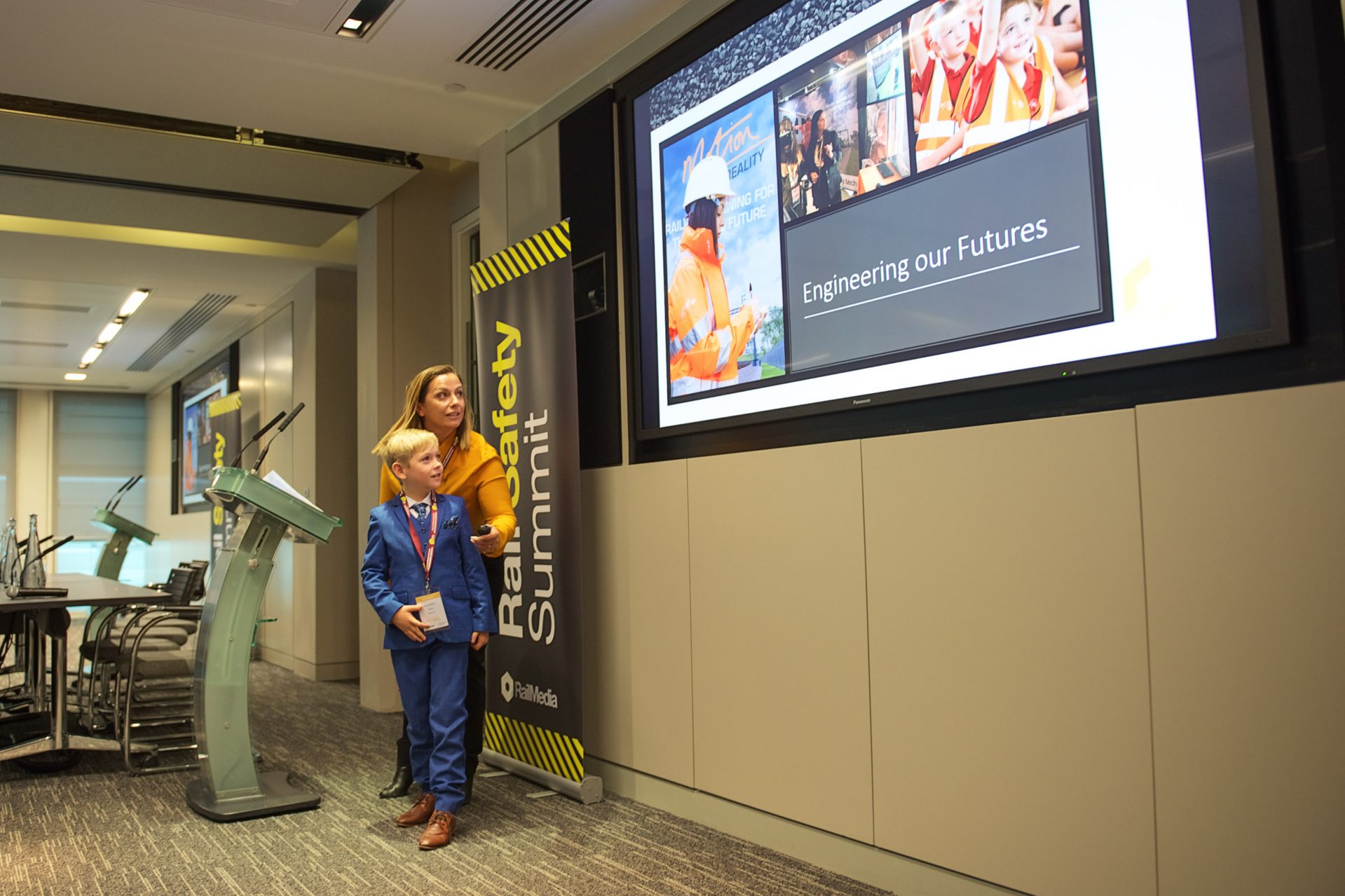 "You vs Train" – virtual reality from Motion Rail
Emma Dymond, CEO of Motion Rail, was most ably assisted by a young school student named Adam in her presentation. He operated and was applauded for showing a virtual reality video of the use/misuse of a level crossing. The idea was to take the railway to the classroom and was targeted at five to 11-year olds. The organisation has also produced "training with a difference" with the assistance from the University of South Wales aimed at improving the positioning of lookouts. Other initiatives are aimed at changing both peoples' perceptions and culture. They organised a stand at the Liverpool Big Bang Fair and caused a nuisance with children throwing their frisbees around.
The changing face of safety
BTP Detective Chief Superintendent Paul Furnell reminded delegates that the force has only 3,000 officers nationwide. He commented that crime affecting the rail industry is not only changing but increasing too. Their primary focus is on protecting the vulnerable. He said youngsters involved in "county lines drug distribution" often travel by train as do paedophiles. A "look beyond the obvious" poster campaign is planned as part of the BTP response. He told us that despite 2,500 suicide interventions each year, there is on average one fatality each day. Also last year there were 2,433 detentions under the Mental Health Act.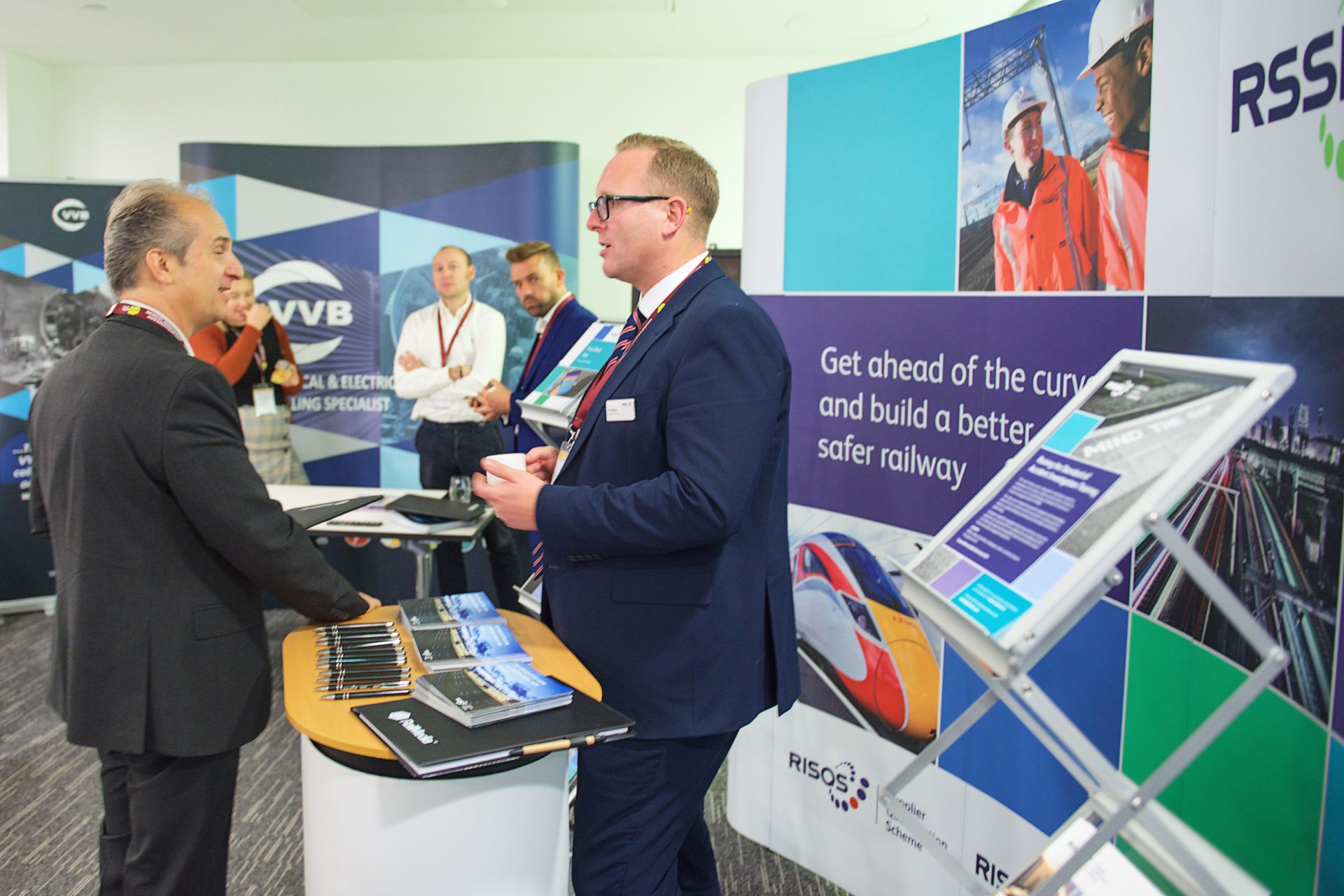 Law, lessons learnt and risk assessments
Sabyta Kaushal is a partner at PM Law. She deals with personal injury claimants, and defendant insurance claims, as well as being an assistant coroner for Derby and Derbyshire. She stressed the importance of risk assessments in all of her work. If carried out by those too close to the work obvious risks may be missed. Risk assessments are of great importance in litigation. Learning lessons and the beauty of hindsight were also quoted. She ended her presentation by urging the earlier use of lawyers!
Detrainment incidents when delays lead to danger
This was the title of the presentation made by the chief inspector of the Rail Accident Investigation Branch, Simon French. His career as a railway operator began in 1982 when he worked directly with train crew and signallers. He suggested there were lessons to be learnt from investigations. He referred specifically to the detrainment on May 26, 2011, at Kentish Town and a similar event at Peckham Rye on November 7, 2017. At Kentish Town the train began to move whilst still occupied and with its doors open. At Peckham Rye the driver started detraining passengers using his driving cab door 80 passengers left the train passing over the still energised third rail electrified rail as they did so! He also described the incident at Lewisham in 2018 when an iced-up conductor rail stranded a train across a junction trapping it and eight others for between three and four hours.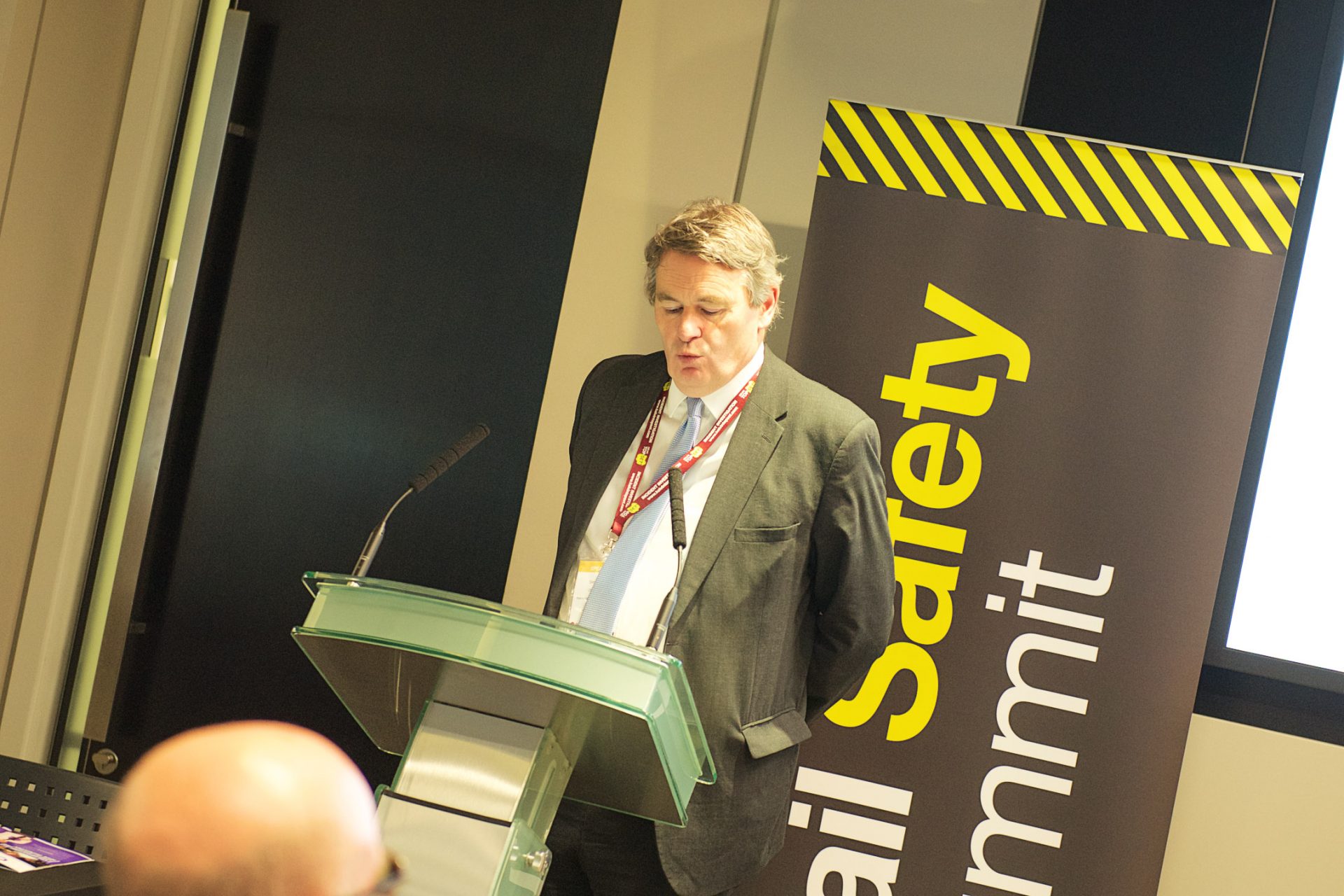 Other examples included the five Eurostar trains which failed in the Channel Tunnel in December 2009.
Improvements, training and passenger tolerance
Simon French pointed out that most train drivers never have to manage a failure remote from a station. Hence, they find such occurrences stressful as they are often solely responsible for the safety of their passengers and in addition need to communicate with signallers and train control. He recommended training in managing incidents, the use of controllers and signallers to support drivers in the early stages of an incident and training in managing incidents. He suggested that passengers should be the focus and that improved train and infrastructure resilience was needed. He recommended such incidents be classified as "safety incidents" rather than "operating failures". The length of time for which passengers can be kept on trains for safety's sake, he said, needs to be considered. Tolerability of the conditions on the train are time related and arguably expectations may be excessive. Selection, training and assessment for incident management also needs to be addressed.
Design for assurance: building a safe digital railway
George Bearfield is the director of health and safety for train leasing company Rock Rail. He commented that failures are rare but specific skills were needed when they occur. He compared modern trains with aircrafts such as the Boeing 737 and acknowledged that problems may result when human judgement is no longer involved. He reminded delegates of the Cambrian Coast situation when in October 2017 the ECTS failed to load the required temporary speed restriction details for the route. He added that cyber security is a growing risk and suggested a more integrated framework, developed with the Department of Transport, should be the next objective.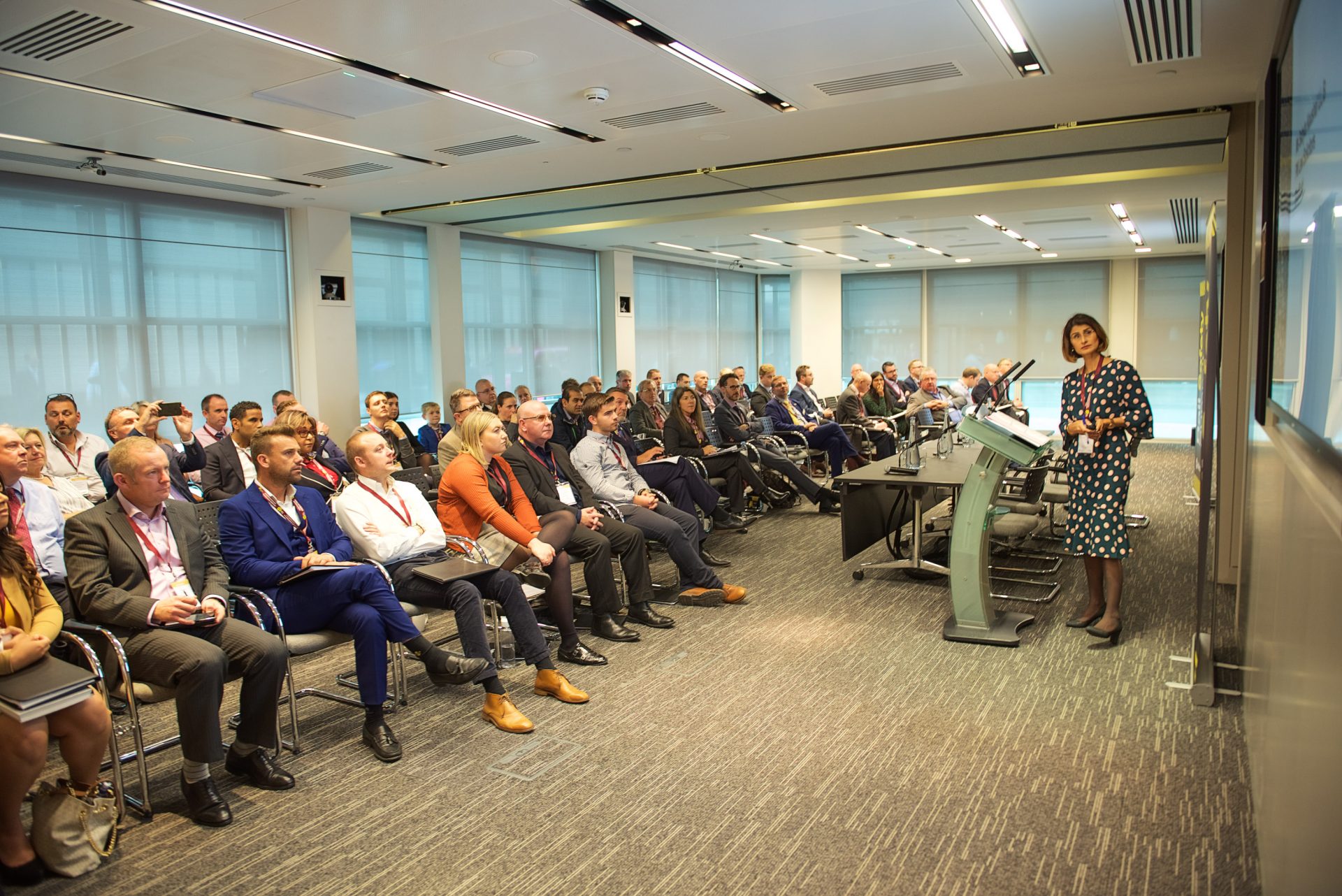 Safer possessions using remotely activated track circuit operating devices
Lex van der Poel, co-founder of Dual Inventive, then talked about his company's 'ZKL 3000' self-monitoring track circuit operating device. This protects a section of track by creating and monitoring a short circuit simulating a train in the section. Signalling then shows the section being occupied. The use of this equipment was described in detail by two speakers at the 2017 Safety Summit and early in my article last month under the subheading "track possessions and warning systems" I advocated the use of such systems. A case study from Network Rail's North Eastern & East Midlands works delivery team showed an increased working time of 26 per cent when the equipment is used.
Decision-making
Ali Chegini, system safety director, reminded delegates of RSSB's work on prompting conversations around making safe decisions. He called for vigilance when it comes to change, whether that be related to political, structural or systems changes. He talked delegates through making safe decisions and touched on legal responsibility – particularly concerning who should be making decisions, how those decisions should be made and said that not making a decision is often as risky as making one.
He ended his presentation by highlighting the fact that the reduction of risk in the industry has plateaued and questioned what it will take to improve safety further.
---
Thank you to hosts Addleshaw Goddard and sponsors Balfour Beatty, Kelvin Top-Set, Rail Safety Week, RailwayPeople.com RSSB, SmartBrief and VVB Engineering.