With 14,000 members split between eight regions and participating in events, overseas visits, training courses and good old-fashioned 'networking', it was time to improve the public face of YRP. A new website was needed, but what form should it take?
Last year we celebrated the 10th anniversary of Young Rail Professionals.
From our very beginnings, YRP has been seeking new ways to bring young people together, regardless of profession, to share experiences, collaborate and inspire each other to develop their careers in rail.
We've had phenomenal growth over the last 10 years and now boast over 14,000 members. However, when it came to launching our new YRP Wales region in 2019, we realised we'd outgrown our humble website.

Who is the website for?
Inspired by Putting Passengers First, we took a step back to think about who visits our website, why, and what we could do to give them a pleasant journey.
The key visitor groups we identified were:
Young professionals in rail who are considering joining YRP;
People in rail who want to discover what YRP is all about;
Students who don't work in rail yet but want to learn more about rail careers;
Teachers and careers advisors who want to help their students learn more about working in rail.
The customer-first focus steered lots of the design for our new website, but, crucially, we also considered what our YRP members might need in future.
Making it work for members
Events are the bread-and-butter of YRP. Whether face to face or online, our programme of networking and development events (delivered both at national level and through our eight regional committees) enables our members to meet, interact and learn.
But YRP also has its 'Into Rail' programme of Ambassadors, who promote rail in schools, colleges and universities, as well as a growing Heritage Engagement movement, working to help preserve the past whilst offering hands-on experience to young people.
And let's not forget Young Rail Tours, focused on organising affordable international trips for young people to learn from different approaches overseas.
It dawned on us that YRP had become a community of communities – made up of local communities in the YRP regions, and national 'interest group' communities that anyone can get involved in anywhere.
YRP also has its internal communities of committees, who make sure YRP delivers a rich programme of events and initiatives throughout the year.
The YRP Committee members themselves needed a website that would make it as easy as possible to manage YRP on-top of their busy day jobs.
Shopping for an iPhone…
What we realised was that we needed an online community to help our members connect, whatever their interests, wherever they are – an online community that is integrated with our management systems, manages all our events and registrations, and supports anything else we might like to do in future.
The requirements list was endless. We wanted every feature of LinkedIn, Mailchimp, Eventbrite and Salesforce – all in one joined-up package.
Specifying and procuring such a complex solution would be monumental. We thought, to ourselves, surely YRP aren't the only ones with this idea – maybe someone has solved this problem before…
They had – "Association Management Systems". We found over a dozen suppliers that offer a complete solution, out-of-the-box, with everything we need to manage our organisation.
We breathed a sigh of relief and set about trying to pick the right one for all our future needs.
It was really hard to choose which supplier to go with; none were perfect, but all offered a step-change in how YRP engages its members.
With such a comprehensive list of needs, and comprehensive offerings from different suppliers, the decision came down to how we felt whilst using the platform and, importantly, how our members would feel.
In the end we chose what we term "the iPhone" of online platforms, one that did everything we needed: YourMembership.com.
We're pleased to say that, after six months of work by a dedicated YRP team, we are now ready to launch a fantastic new website with online communities and lots of fun, interactive functionality.
Now online!
By the time this article goes to press, our new website will be online (it launched 4 June), including our new Social Link community.
Social Link is a fantastic space for YRP members to connect with other members, share updates with their community, discover what YRP is doing in their region, and find new communities to engage with across the UK.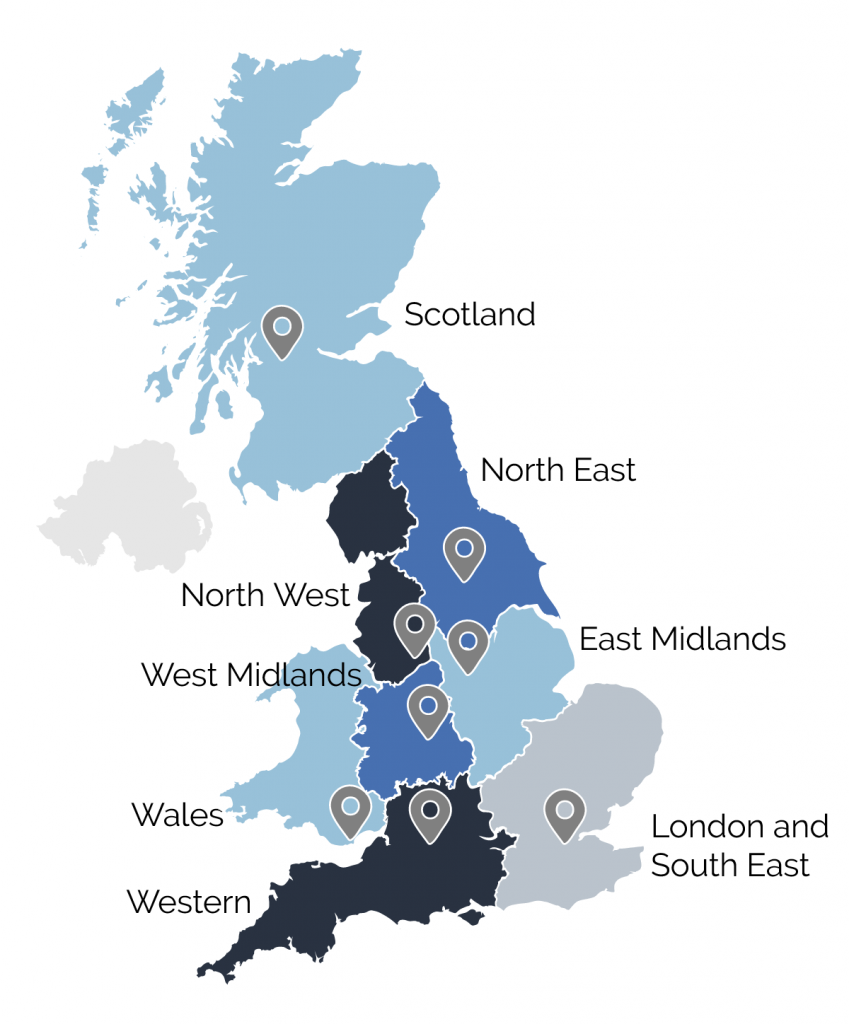 Social Link is a 'safe' space to ask stupid questions as you start your career and seek advice from your peers about your next steps in your career, filling the gap between Facebook and LinkedIn with a new social network.
The start of a new journey
The new platform offers so many extra features that we haven't yet had the time to explore.
George Chilcott, YRP chairman 2020/21, commented: "Over the coming months we're going to be building on this new platform to offer exciting new possibilities for our members.
"This investment was only possible thanks to the generous support of our corporate members, enabling YRP to continue to innovate and provide the best opportunities to Promote, Inspire and Develop the next generation of railway talent."