The fourth Women in Rail Awards took place on Thursday 30 September at the stunning and iconic Roundhouse, Camden London.
The event was attended by over 600 individuals from across the rail industry, coming to celebrate colleagues, teams and companies, who during the pandemic, continued to work hard to support others and to help create a more gender balanced, diverse and inclusive work culture in our industry.
The Southeastern Choir performed as guests entered the iconic Roundhouse to attend the Champagne reception.
The ceremony was opened by Adeline Ginn MBE, Founder of Women in Rail, in her last official appearance as Chair of the charity. She was followed on stage by Bernadette Kelly CB, Permanent Secretary at the Department for Transport and by Naga Munchetty, Journalist, Broadcaster and Television Presenter, who was the evening's host.
The calibre of this year's nominations was truly remarkable. Despite the crisis, Women in Rail received over 300 entriesfrom – and in respect of – a wide range of individuals, teams and companies in the railway sector, many of them from male allies nominating their female co-workers. The judges admitted having a very difficult task selecting who should be shortlisted and ultimately win.
The evening saw 9 awards being presented across 5 individual and 4 team and corporate categories, and a Highly Commended and a Special Mention being given to exceptional shortlisted nominees.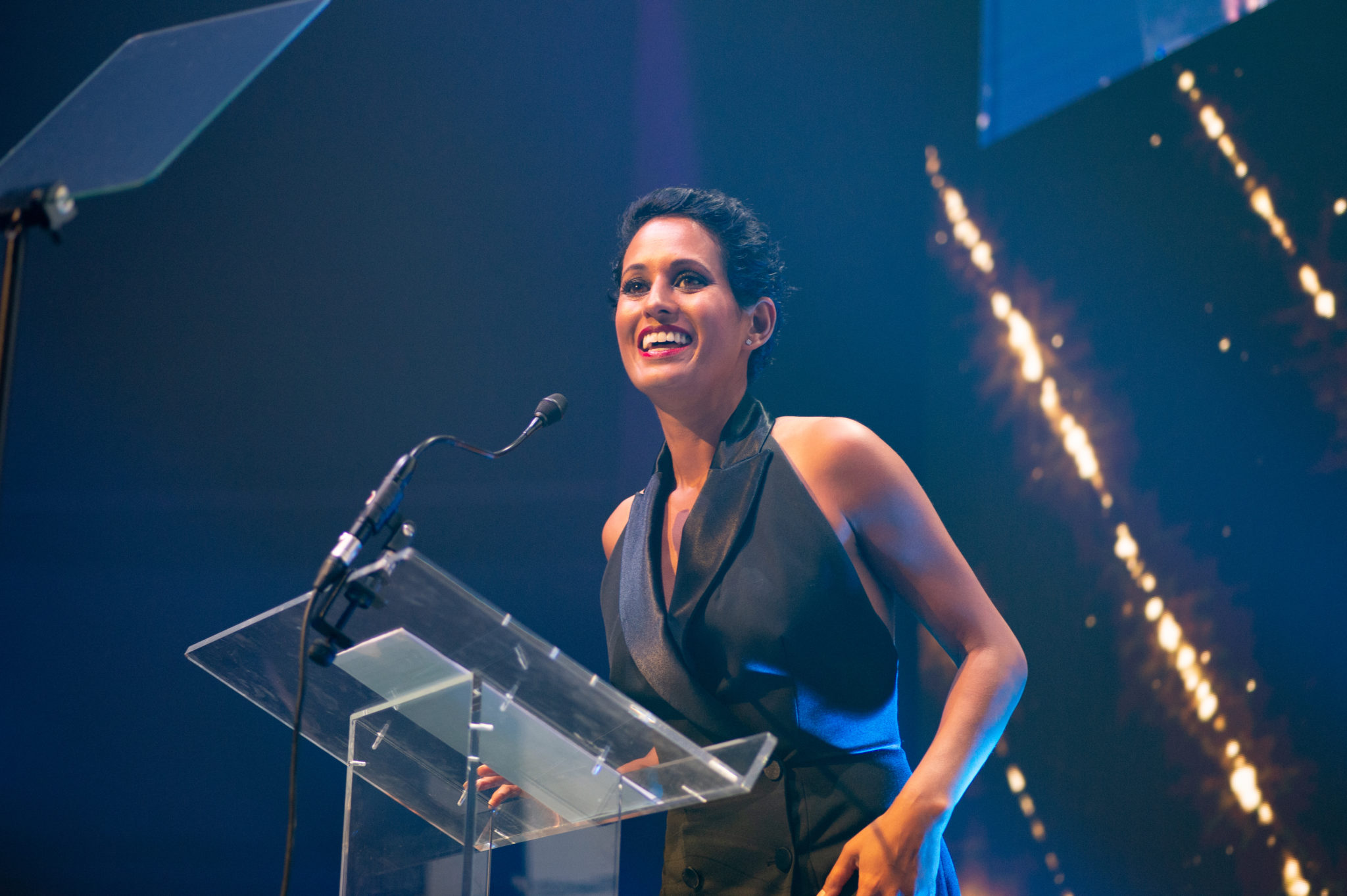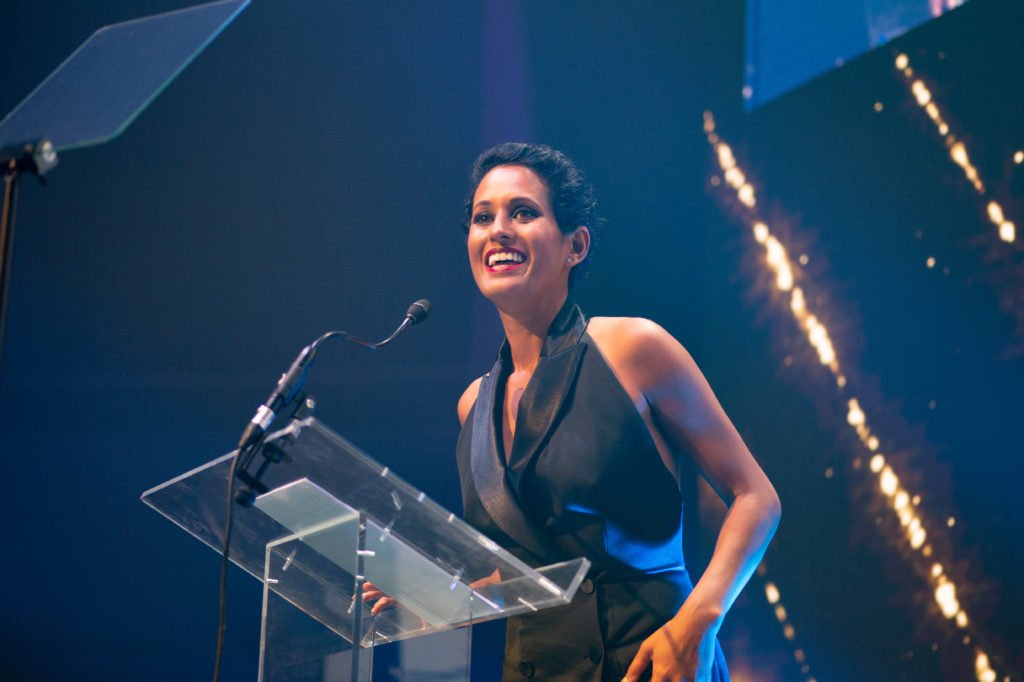 The 2020 awards winners were called on stage for a belated, but huge, round of applause.
An Outstanding Contribution Award was presented to Darren O'Brien, Retail Systems and Contracts Manager at Southeastern, for initiating "Rail to Refuge", an initiative aimed at securing free train tickets for women, men and children escaping domestic abuse to refuge accommodations and which, to date, has helped get over 1,348 survivors, including 362 children over 5 years old, to safety.
The Judges commented that "It was truly inspirational to read about the amazing steps people from our industry have taken to reach out to others in time of need and, during the pandemic, continue to work hard to create a fairer and more inclusive sector."
The judges specifically requested that all the nominees be commended for their hard work, selfless dedication, and commitment during the crisis and that a huge thank you be directed to all those, and especially male allies, who nominated for this year's Women in Rail Awards.
Adeline Ginn, Women in Rail founder and Legal and Marketing Director and Head of EDI at CPMS – Egis said: "This year's Women in Rail Awards was very special. We celebrated the passion for equality and fairness in our industry, but also all those who stood up for our railway family values during the crisis."
"A huge thank you to everyone who supported and attended the ceremony and warm congratulations to all the winners and shortlisted nominees." The awards received tremendous feedback and we look forward to celebrating our inspirational colleagues with you again next year at the Women in Rail Awards 2022!