Matt Atkins
The competition for train driving roles is incredibly high with hundreds, if not thousands, chasing each vacancy. The selection process is rigorous and aimed at whittling down the number of candidates so that only those most suited to the role make it through to training. It can cost around £100,000 to train a new driver, so companies want to be sure their investment is a wise one.
Applicants must be dedicated to the role and possess a strong safety awareness. They must be disciplined and customer focused, have a healthy respect for rules, and be extremely reliable and punctual. The position carries with it a weight of responsibility and applicants must be calm and focused at all times, particularly during times of stress. Applicants must also pass a medical examination that involves eyesight, hearing, and colour vision tests.
Chris Jones has been a driver with South Western Railway for three years. He maintains a popular Twitter feed as @Chris_TheDriver, where he provides an insight into the life in the role.
"You've got to be someone who's switched on, someone who's proactive and will do something about a problem if they see it," says Chris. "You have to have a good level of numeracy and literacy, as we have to have clear, unambiguous conversations when we're out on the line. If we perform an action that someone may not be expecting, then accidents can happen. The most important word on the railway is safety."
First steps
Making an application is your first step towards becoming a driver. You can apply directly to a train operating company to become a trainee driver and employers usually require GCSEs at grades 9 to 4 (A* to C) in English and maths, or equivalent qualifications. Signing up for job alerts from operating companies is a good way to find out about vacancies. Some companies also allow you to register your interest online and will contact you if positions become available.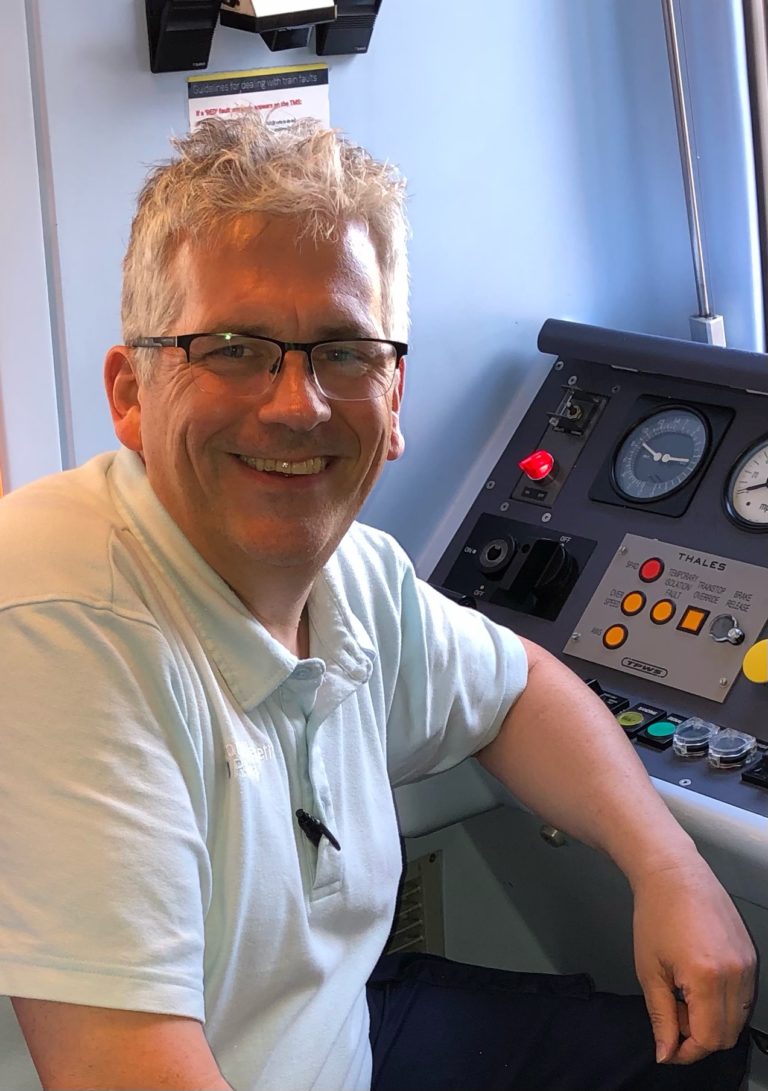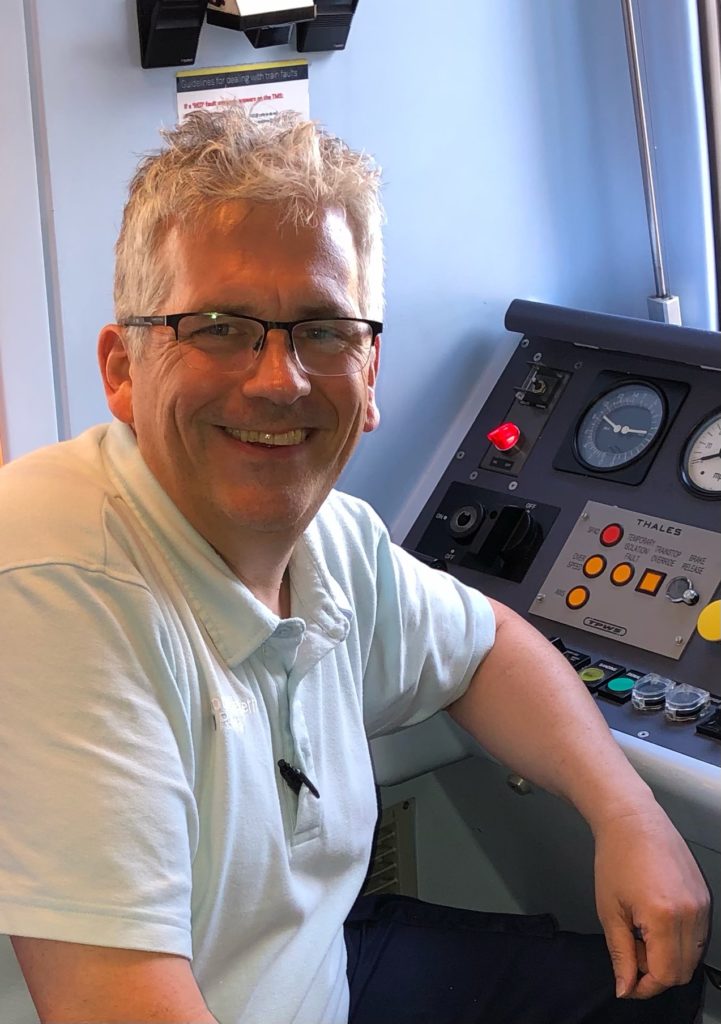 Should your application be accepted, you'll be invited to an assessment day where you'll face a barrage of tests on qualities including spatial awareness, concentration, and hand/eye coordination. Should you fail any of these assessments, your day at the test centre will be over and you'll have one more chance to apply for the role.
If you're successful, however, you'll be invited to a driver manager interview. This is the first of two interviews, and the driver manager will be looking to see if you're a good fit for the role and company. Questions will concentrate on your experience, personality, and skills. The next stage is the more arduous multi-modal interview (MMI), a more structured assessment which measures the behavioural characteristics required for the role. Here you'll be asked to identify and talk through examples of six different types of experiences you've had in your life, as well as a battery of psychometric questions. Should you succeed, you'll finally be eligible for training.
All TOCs have different procedures, but you'll likely be entered into a talent bank and be allocated a course from there. Once you have been allocated a course, you'll be sent a contract and will be booked in for a train driver medical. All offers are subject to passing this examination.
Intensive training
When you join a company, you'll go straight onto an intensive training programme giving you all the skills you need to be a train driver. The training is made up of classroom-based learning, practical experience in the driving cab, as well as independent learning. It is intensive and demanding.
"You will be taught everything from what the signs are out on the railway to what lights mean, what a signal is, how the roster system works, and how to look after yourself when working shifts," says Chris. "You will be taught how to walk on the tracks and, crucially, when you are allowed to do so."
There's a lot to learn and you'll have regular assessments and reviews, as well as workbook and logbooks to keep on top of, so you need to be prepared to put in the hours.
"You will learn about different roles on the railway," says Chris, "who they are, what they do, how they interact with you, what to expect from them and what they expect from you. And then there's the rules.
"The railway has a rule book. It contains instructions to all concerned with running the railway about what to do in any given situation. We say that it is 'written in blood' because changes to the rule book come when, unfortunately, someone is injured or dies on the railway. During classroom training, over half of your time will be devoted to the rule book.
"The rules contain instructions on what to do in any given situation. You can't have a situation arise where it becomes impossible to move a train at all. So, no matter how broken a train is, there will be a rule to cover how it can be moved and you must know them all."
In the cab
The classroom-based course usually lasts for around 16 weeks and once you've got a handle of the theory, you then start the practical side of learning how to drive a train. You'll be placed with an instructor and join them on their regular route. They'll talk you through the process of moving the train and, as you gain experience, they trust you to do things on your own.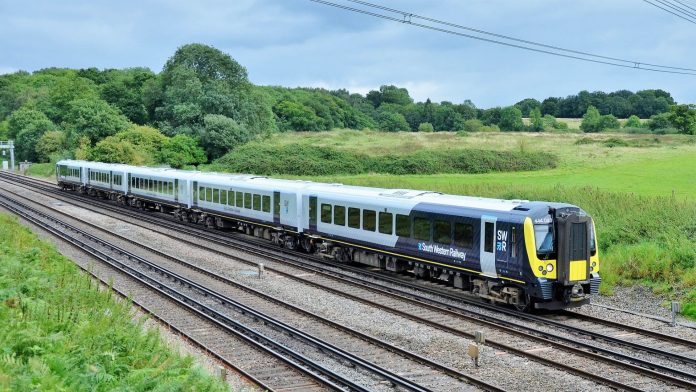 "The instructors for the practical training are normal drivers who've decided to help new drivers achieve their goal," says Chris. "They are all very experienced drivers who spend their time putting the new recruits through their paces. A trainee has to achieve a minimum of 225 hours of driving time on the open railway, a proportion of which must be in the dark."
"At some point during this driving, you will be taken away to a yard to complete traction training on each type of stock that you will drive. You will spend a week or so learning every major part of the train, what it does, how it can go wrong and how to fix it yourself, and what to do if it can't be fixed. You will learn how to couple the units together, how to uncouple them, how to shut them down and how to start them up."
As you rack up hours in the driving seat you'll have interim assessments by the driving instructor to ensure you're on track to complete the course. As you approach the date of your final examination – the initial competency assessment (ICA) − your instructor will start regularly testing your knowledge of the rules and everything you learned in the classroom.
"When your final examinations come around, you will be required to demonstrate to an assessor that you understand the rule book, know how the trains operate, how to prep them, and how to do all the things you learned in traction," says Chris.
"You'll need to drive the trains to an acceptable standard, stopping at the correct marks on the platform, safely and gently. You will need to demonstrate that you can conduct a driver over a route for which he is unfamiliar as you may be called upon to do that. The final exam used to take a week, but it has now been split up into four or five days over a period of several weeks."
Continual learning
Once you've passed your final exam, you can call yourself a driver. However, your training isn't quite complete. You won't be allowed to drive alone until you complete your route knowledge. Route knowledge is made up of various elements that drivers need to be aware of, such as when the train needs to have its power increased or decreased to control the train at the correct speed and knowing when the brakes need to be applied in a safe manner to bring the train to a stop at a station or a red signal.
"To pass your routes you need to spend time on trains going along your route as a route learner," says Chris. "The best way to learn is by driving the train yourself, but you must wait to be offered the opportunity. While you are driving someone else's train, they are in effect conducting you, and any mistake you make goes on their licence.
"Eventually, you'll be ready for an assessment and an instructor will go out with you while you drive the route without notes, all the while being quizzed on things like SPAD (Signal Passed at Danger) signals, possible distractions, and so on. You must demonstrate that you know the route so well that you could drive it blindfolded."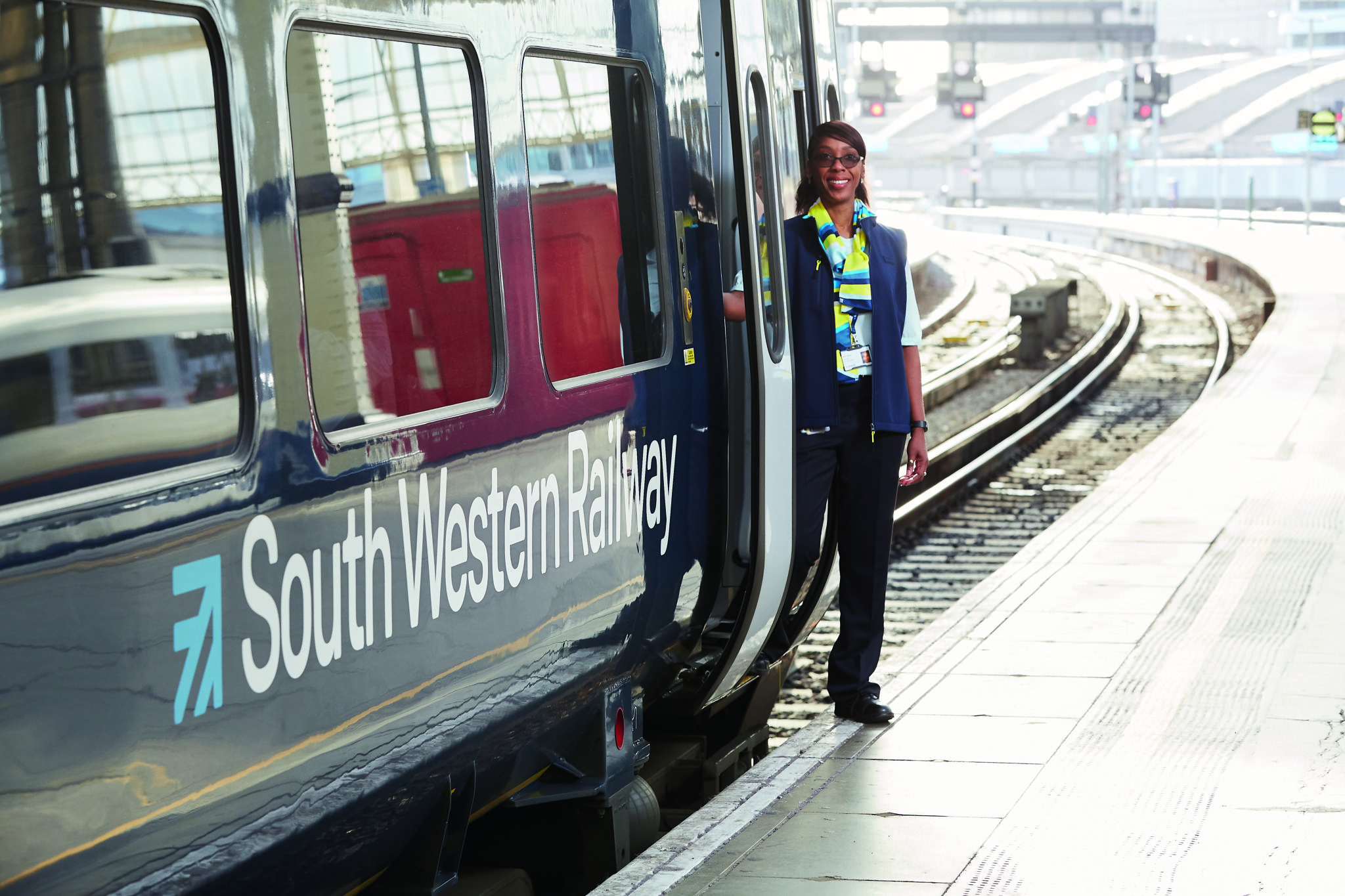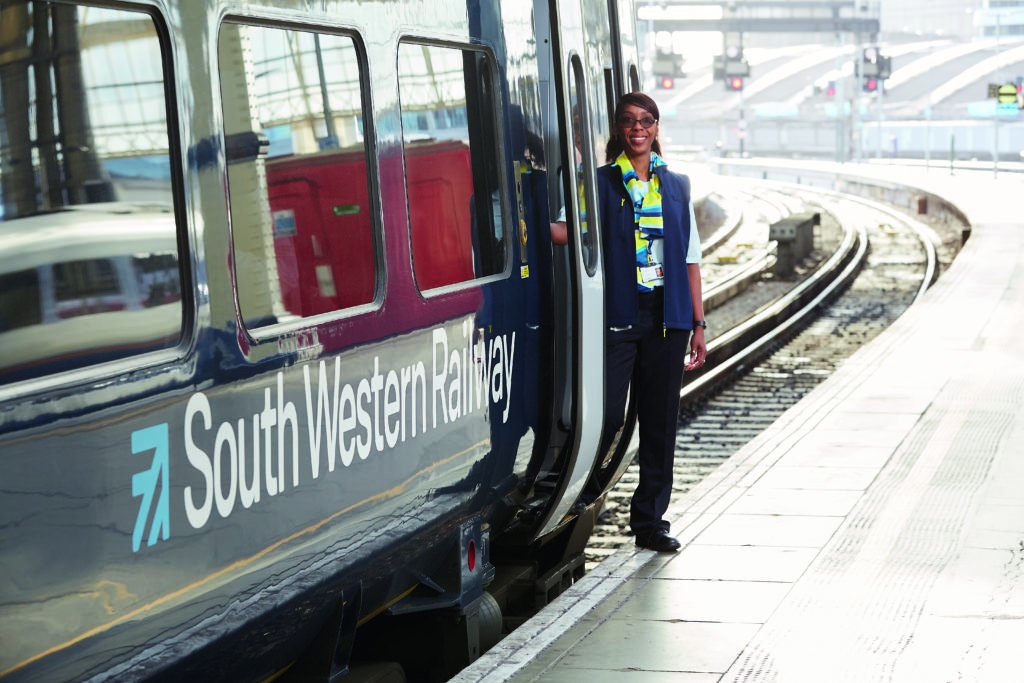 Once you've completed your route knowledge and passed your assessment, you're finally a fully qualified driver. However, the learning never really ends. Drivers are expected to commit to continual learning opportunities and the rule book receives regular updates which drivers must stay abreast of.
All experience welcomed
The role of train driver attracts a wide range of candidates and operating companies are equally welcoming whether you're new to the industry or have been a rail family member for some time. Chris was 51 when he applied for driver training while working as a guard. Prior to joining South Western Railway he'd had a career at Sony and had spent six years working for a tech-startup. Often, the role appeals to those from an emergency service or armed service background, mainly due to the shift patterns involved, the importance of self-reliance, and the logical thinking and concentration levels required.
So, what advice does Chris have for those interested in applying? "There are a few things you can do to prepare yourself, first and most important is to research the role," he says. "Think about why you want to be a trainee driver and the qualities you have that make you suited to the role.
"Take some time to consider how you would manage the shift patterns and working by yourself for long periods of time, as well as how you'd handle the study requirements. Getting your head around the practicalities of the role is really important and will stand you in good stead with the process.
"You're never too old to apply, so don't let that put you off. Equally, if you're younger, don't worry too much about not having a lot of experience – the driver training programme is open to anyone above the age of 21. If you're below 21, consider another role within the railway before applying – if you have some knowledge about the railway, it will certainly help. Just go for it – you're only here once, so you should make the absolute best of it!"
Image credit: SWR