Matt Atkins
As one of the largest UK rail projects ever undertaken, HS2 is reliant on a deep reservoir of people power, and the mega-project is creating thousands of training opportunities for industry newcomers, as well with those already working in rail with a change of direction in mind.
Through delivery of Phase 1, HS2 aims to build a solid base of rail professionals, ready to drive the plan to completion and then go on to tackle the challenges of the future. Along with its project partners, it is engaging with communities to attract local talent by providing new training and career paths. 2022 has seen a number of new programs and milestones as HS2 forges onward, largely focused on the Midlands and London, where the most intensive work is currently going ahead.
Education partnerships
HS2's construction partner for the West Midlands and Warwickshire, Balfour Beatty VINCI (BBV), announced in May that it had teamed up with five Further Education colleges to expand access to its free job-ready training programmes. The development followed in the footsteps of BBV's successful partnership with South and City College Birmingham, which led to the creation of BBV's dedicated Skills Academy in Bordesley Green, focusing on upskilling those out of work or looking for a new career.
To help more local people benefit and progress into employment on HS2, BBV joined forces with Warwickshire College Group, Birmingham Metropolitan College, Walsall College, Solihull College and University Centre, and City of Wolverhampton College. With the aim of training at least 600 new recruits who will then progress onto a paid work trial.
Each college will deliver bespoke training programmes in line with the skills that BBV needs to support its construction of the HS2 network from Warwickshire to the centre of Birmingham and on to Staffordshire. In total, BBV expects to support around 7,000 jobs through its programme of work on HS2.
The training programmes will cover a broad range of specialist skills needed to support BBV's construction works from steel fixing to formwork and concrete placing. Shilpi Akbar, head of stakeholders and communities at BBV said: "These new partnerships will allow us to expand the training programme we already offer and build on the success of our Skills Academy at South and City College which we launched last year.
"By working together with these colleges, we hope this move will encourage even more local people from across the region − particularly those who are currently unemployed – to pursue a career in the construction and infrastructure industry, as we help to deliver Britain's new high-speed railway."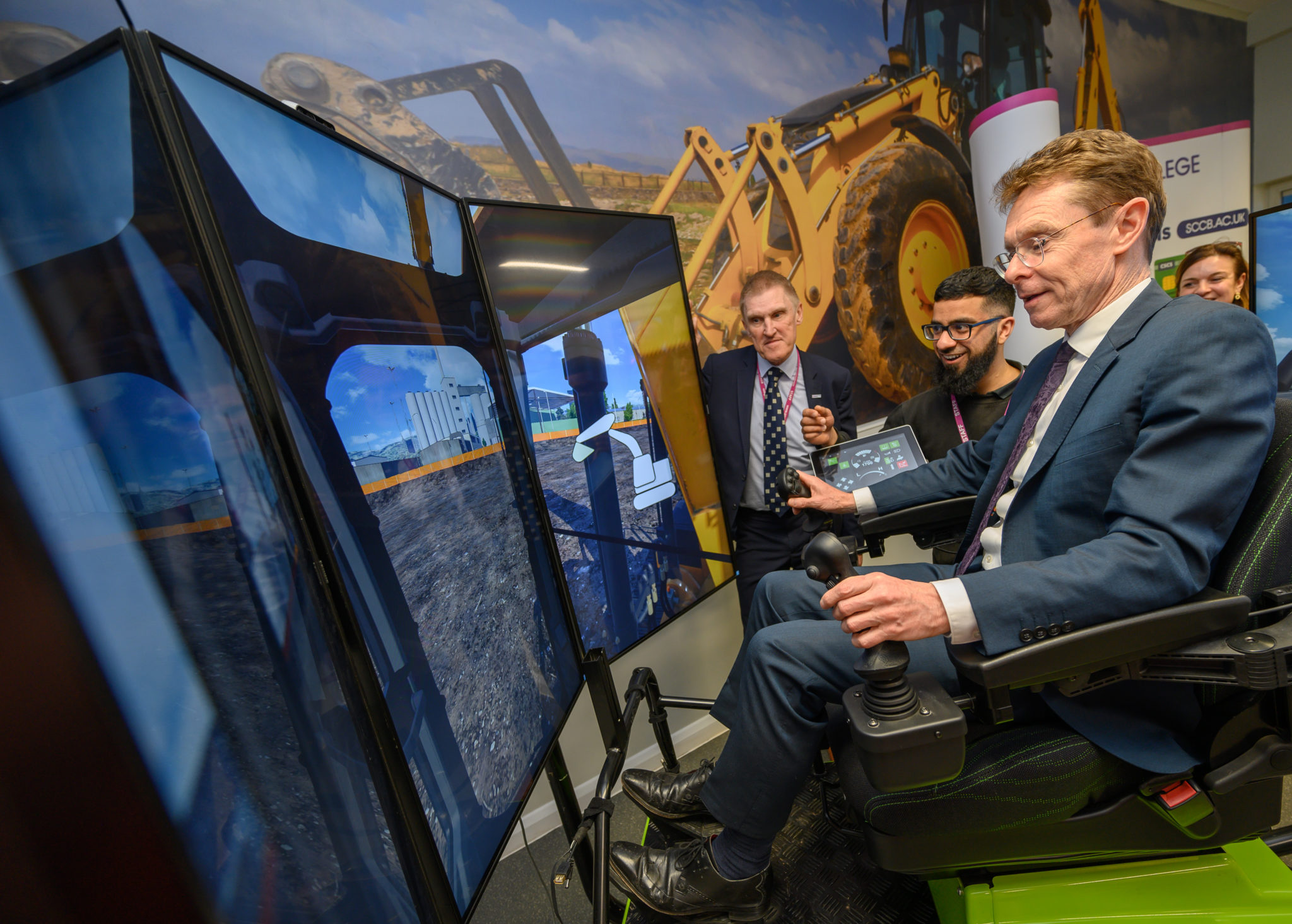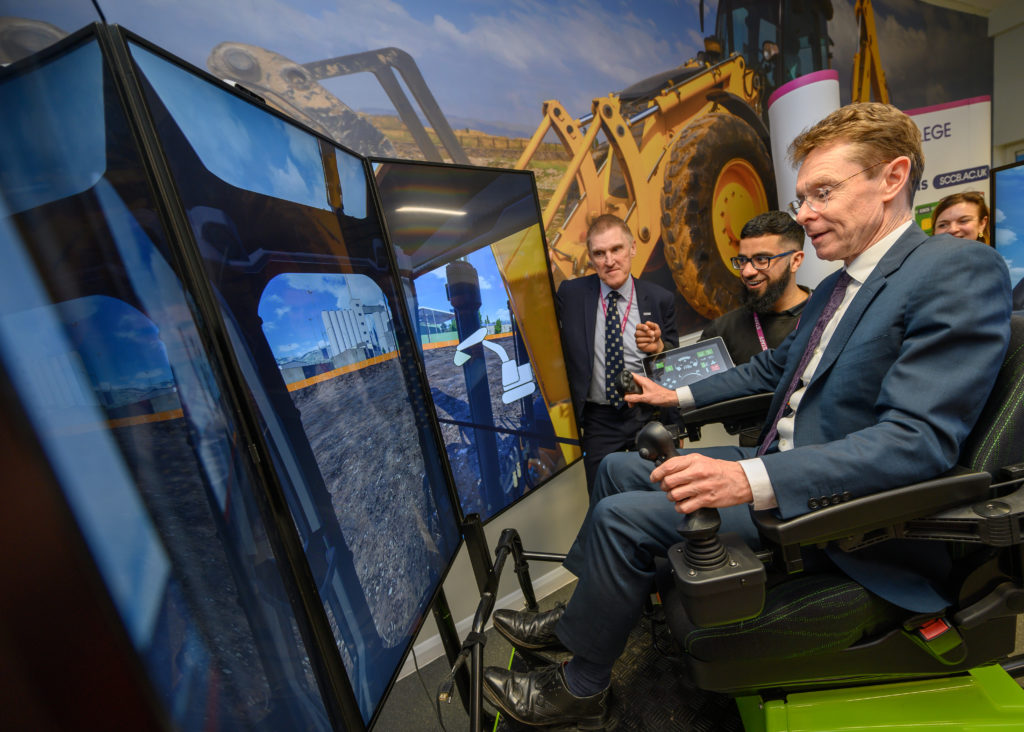 Kingsbury Training centre
June saw BBV open the doors to its giant construction compound in Kingsbury, Warwickshire and revealed the scale of works underway ready to build one of the most complex sections of the HS2 route – the Delta Junction.
The site at Kingsbury is responsible for the production of almost 3,000 precision designed concrete segments, ready to create the network of nine viaducts that will form part of the Delta Junction, a triangular section of line where the new railway curves west towards Birmingham and runs north towards Crewe.
In total, 2,742 segments will be produced from materials mixed at the on-site batching plant and at peak production, the pre-cast yard is expected to turn out up to eight segments per day, weighing between 60 and 80 tonnes. During the manufacturing cycle, each segment will be lifted by a 54 metre-long gantry crane ahead of onward transport to nearby Water Orton and Coleshill ready for on-site assembly.
Each component part of the build requires a highly skilled workforce and BBV opted to locate its latest Skills Academy at the site to ensure its workforce is expertly trained for the programme of work ahead.
"Amongst the hive of construction activity, this site is also home to our new Kingsbury Skills Academy, which is already playing a key role in developing our people and making sure they have the right skills to help build HS2," said Vicki Lovatt, BBV's head of learning and development.
"It's a great asset not only for the project, but for the region too, helping to upskill local communities and launch careers in construction and engineering."
The Kingsbury Skills Academy opened its doors in February 2022 and over 9,000 hours of training and over 1,000 courses have already been delivered from its indoor and outdoor facilities, which include an off-road 4×4 driver safety range.
This is in addition to BBV's first academy, based in Bordesley Green, Birmingham, which focuses on upskilling people who are out of work or looking for a new career and getting them 'job-ready' in just 4-6 weeks. From there, they transition to the Kingsbury Academy which focuses on delivering job-specific training, covering everything from working at height and in confined spaces to first aid and mental health awareness.
Apprenticeship milestone
Close to 1000 individuals have now benefitted from career investment from investment by HS2 into their career development. Also in May, HS2 celebrated the start of its 900th apprentice, a major milestone towards its aim of employing 2000 apprentices.
Twenty-four-year-old Leon joined HS2's London-based construction partner, Mace Dragados JV, after being made redundant from his job as an electrical engineering apprentice during the covid pandemic. In his bid to find work, Leon sought support from HS2's job brokerage partner Camden Council and a fast-track referral from the King's Cross Construction Skills Centre saw him job matched to an apprenticeship opportunity working on HS2.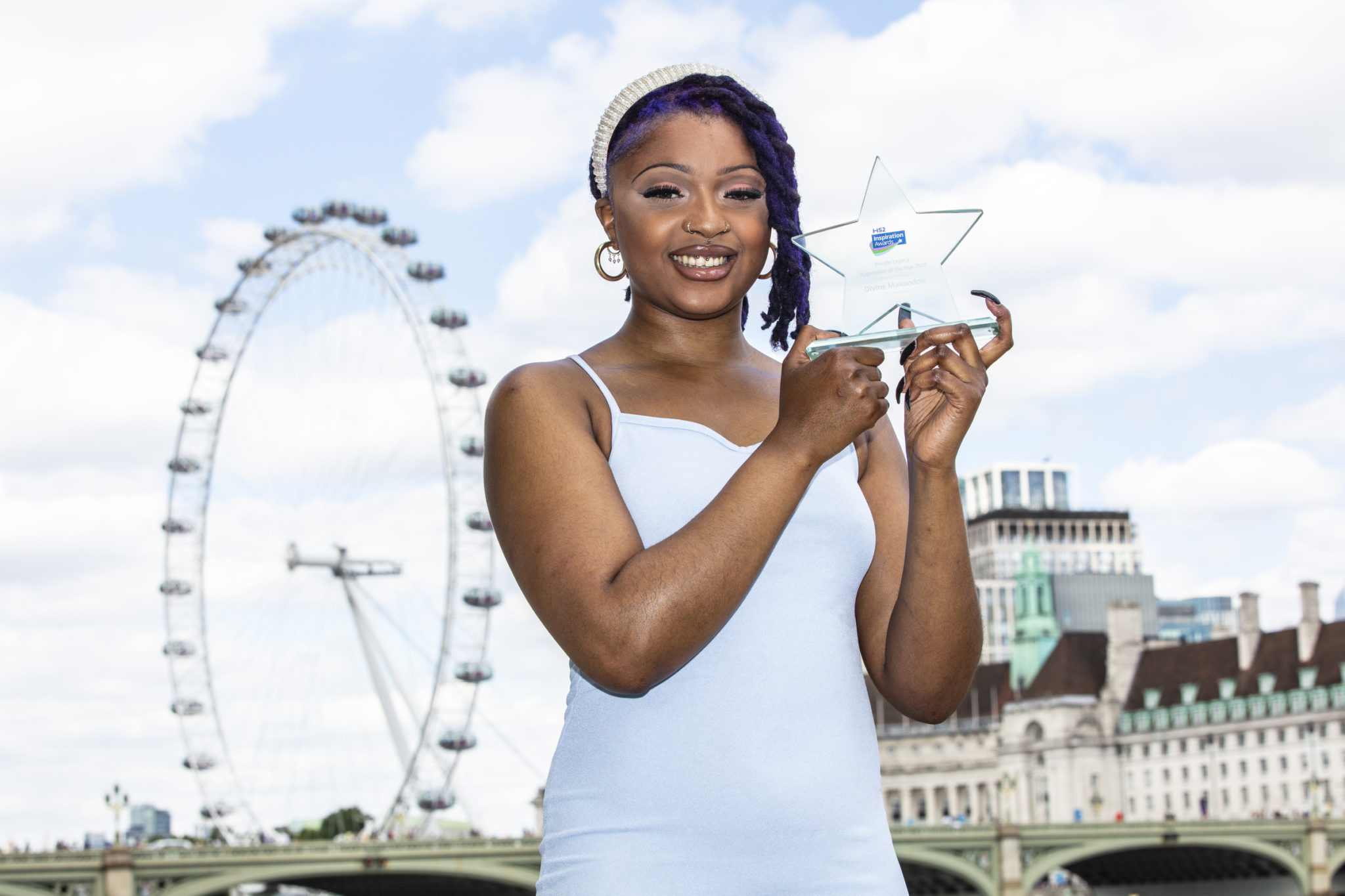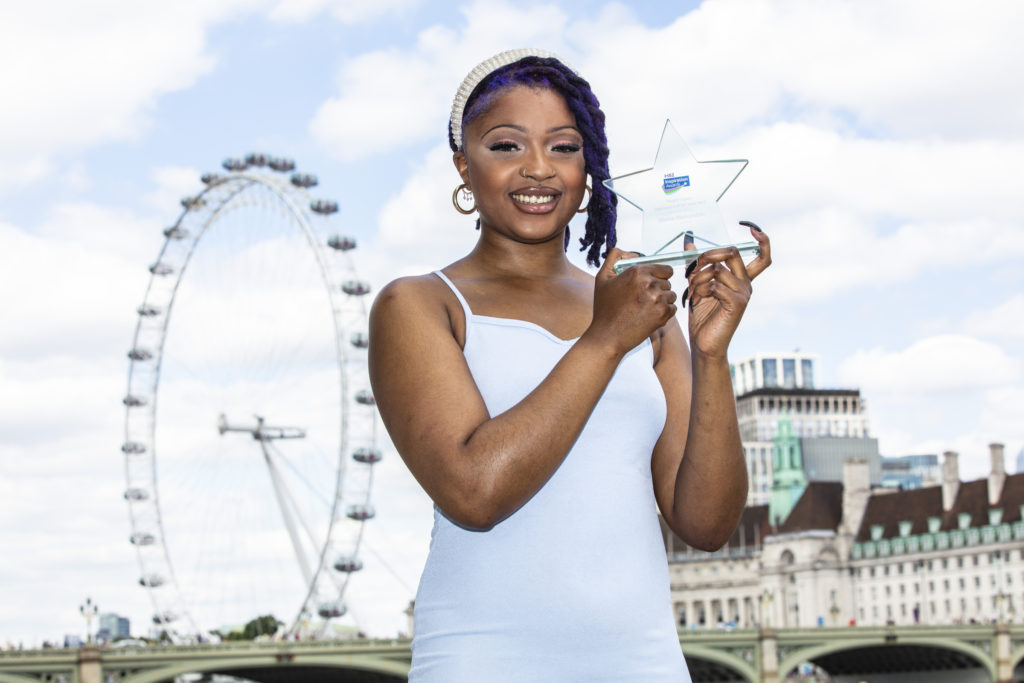 The King's Cross Construction Skills Centre supported Leon with his application and helped him to prepare for his interview, enabling him to secure a two-year Level Three Civil Engineering apprenticeship with Mace Dragados. Leon is now part of the team preparing the ground ready for construction of HS2's new terminus station at Euston, and he combines the hands-on element of his apprenticeship with study towards a Civil Engineering degree at the University of London.
"It's amazing to be part of the team building HS2 and transforming Euston into a new destination," said Leon. "Civil engineering allows you to embrace advances in technology and address the changing needs of the population. It's a fantastic career and I can't wait to get started on the digital engineering and design aspect of the job next year."
Award winning efforts
The positive impact of the opportunities on offer was plain to see at HS2's Inspiration Awards, held at the Houses of Parliament on 4 July. 25-year-old Divine Makondele from Islington was crowned HS2 Apprentice of the Year Level 3 at the event which also recognised the efforts of contractors and their senior staff.
In September 2021, Divine secured a Level 2 Tunnelling Operative apprenticeship with TG Tunnelling, a tier two contractor working on behalf of Align JV. Just ten months later, she is part of the team working around the clock to operate the giant tunnel boring machines, Florence and Cecilia, that are excavating ten miles of tunnels beneath the Chiltern hills.
Divine has been hailed as an "inspiration" by her colleague, Darren Beard, a Segment Crane Operator at TG Tunnelling. "Of all the apprentices I have been helping to train," he said, "Divine really stands out. The tunnelling industry is historically male dominated, but that doesn't faze her in the slightest.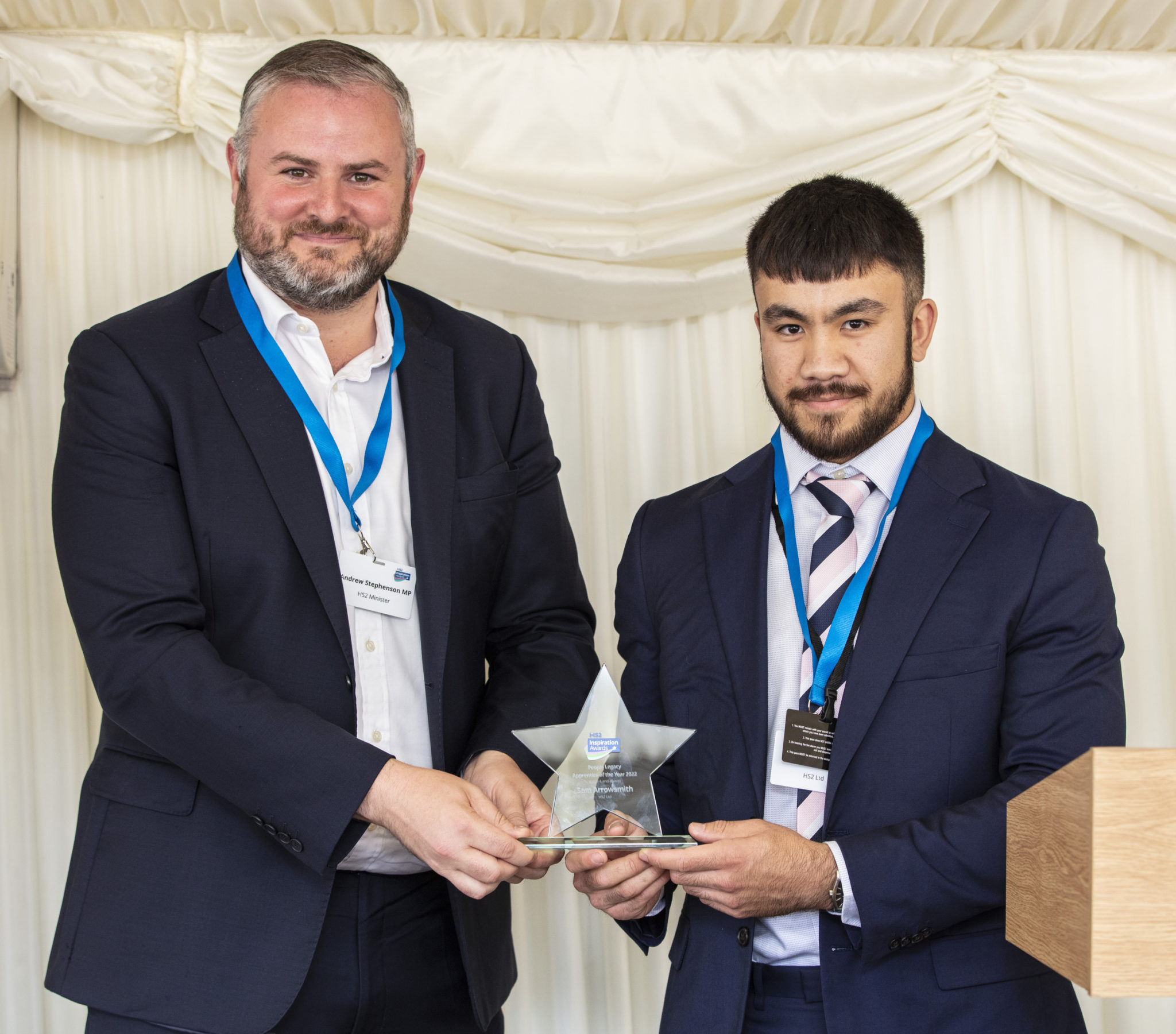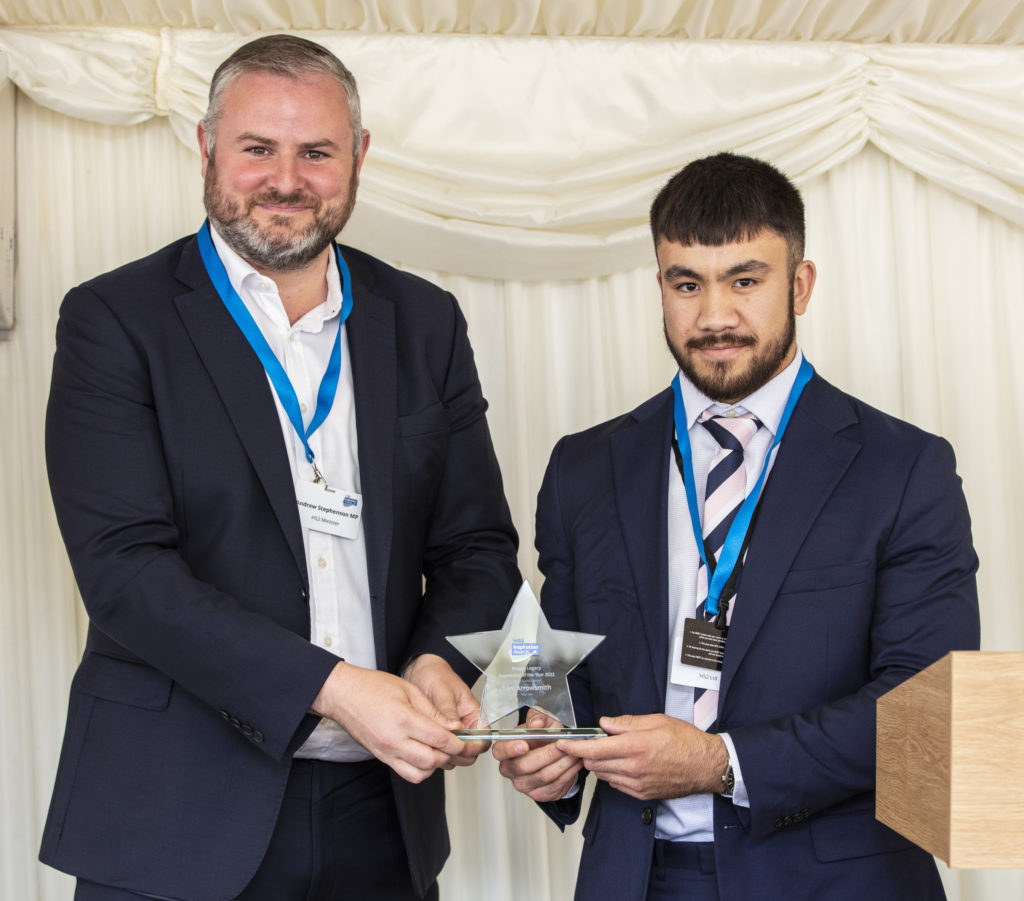 "I'm so thankful to everyone that has believed in me and supported me," said Divine. "For me, infrastructure is everything, it's what builds society, and it doesn't get any bigger than HS2. This is such an amazing project and I want to see it right through to the end – to when those first trains run. I want to look back and tell my family and friends, and hopefully my kids, I was part of the team that built this. And I hope that more young women will be joining me too".
Divine was the overall winner in the Apprentice of the Year Level 3 and under category, but was one of two apprentices hailed for their outstanding contribution. 21-year-old Sam Arrowsmith from Stratford upon Avon took the award for Apprentice of the Year Level 4.
Sam began his Level 4 Associate Project Management apprenticeship at the height of the Covid pandemic in September 2020. With major construction projects given the green light to continue during lockdown restrictions, he seized the opportunity to play a leading role in HS2's 'Back to Better' group, which implemented measures to ensure the thousands of people supporting HS2's construction remained safe.
Sam's dedication to the 'Back to Better' project didn't detract from his day to day role in project management, so much so that he completed his two-year apprenticeship six months early and achieved the highest pass rate – 89% – amongst his fellow 2020 cohort.
On receiving his award from the HS2 Minister, Andrew Stephenson, Sam said: "It's a real honour to be recognised today and I'm so proud to have won this award. The last two years have flown by and now that I've finished my apprenticeship, I can't wait to get started in my new role as assistant project manager. HS2 has really opened doors for me and I'm so proud to be part of the team that is building HS2 in my home county of Warwickshire."
Ongoing opportunities
As we enter the second half of 2022, the provision of training continues apace. BBV, is currently offering exciting opportunities to trial a new career working on the giant tunnelling machines that will bore beneath the ground in Warwickshire and Birmingham. The 20-day trial, delivered in conjunction with Tunnelcraft, is the latest development in HS2's drive to ensure that local people benefit from upskilling and employment openings.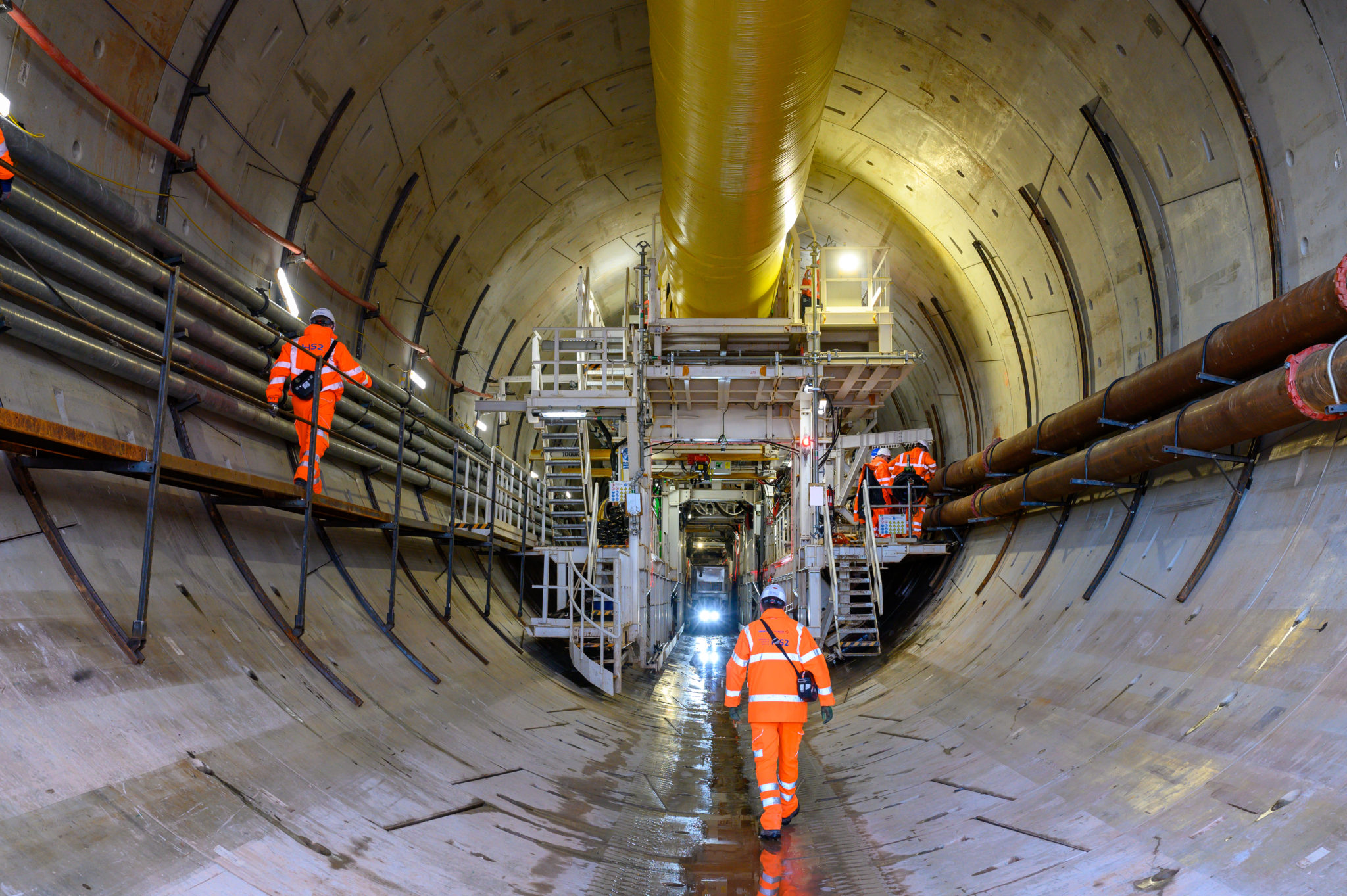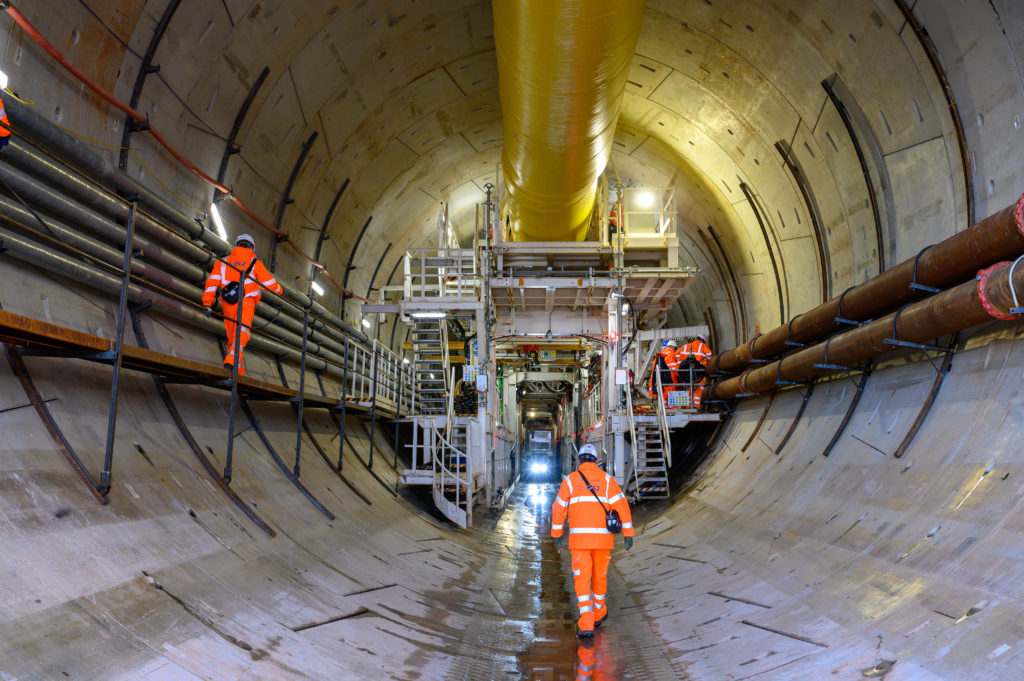 The paid work trial is open to candidates aged 18 or over. During the placement, trainees will develop an understanding of all aspects of delivering complex tunnelling programmes, from the work that takes place in the pit top, the slurry treatment plant, and the mechanical and electrical works required.
"This work trial is the latest in a long line of opportunities we're creating for people across the region, who want to expand their skills and experiences," said Shilpi Akbar. "It's not every day that you get the chance to work on such an exciting and complex tunnelling project, so I'd encourage people who are interested to get in touch straight away."
With over 27,000 people now part of the team delivering this revolutionary rail project, HS2 and its partners are striving to leave a lasting skills legacy, creating a talent pool that will drive forward major infrastructure projects of the future. HS2 is providing unique training opportunities for those looking to start an exciting new career or change their current trajectory, and will continue to do so as work begins on future phases of the project to Crewe, Manchester, and the East Midlands.