David Shirres
Throughout Britain there are 70 community rail partnerships (CRPs) that work with train operators on various initiatives including bringing stations to life. The idea is to help people get the most from their railways, and promote social inclusion and sustainable travel.
One such partnership is the South East Lancashire CRP (SELCRP). This covers 24 stations on lines between Bolton and Preston, Wigan, Bromley Cross, and Manchester. It was established in 2019 and grew out of the work of the Bolton Station Community Development Partnership which was formed to make best use of the station's unoccupied space. With support from Northern and Network Rail, the former guards' messroom on platform 5 is now a community room and the former general waiting Room has become the 'P5 Platform Gallery' which hosts a programme of exhibitions.
SELCRP is one of 21 CRPs for which Northern Trains (Northern) provides core funding totalling £630,000.
SELCRP works with station adopters and has a range of projects including hate crime awareness, community arts, as well as active and integrated transport such as a bus link between Bolton and Rivington Country Park. It led a project to provide an artwork in the subway at Wigan North Western Station which featured 'Wiganese' words and phrases. This was funded by Avanti West Coast and won first prize in the 2022 community rail awards category 'Community Creative Projects and Station Art.'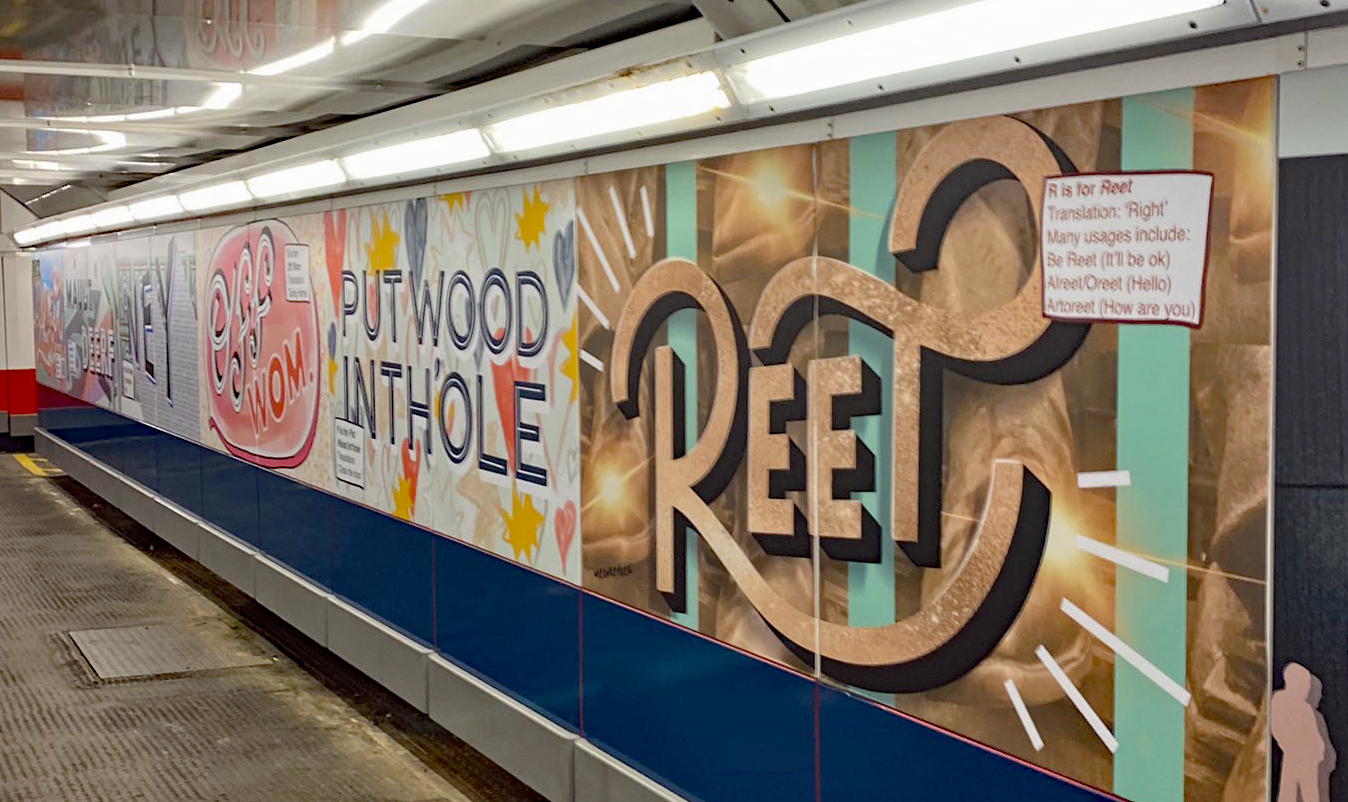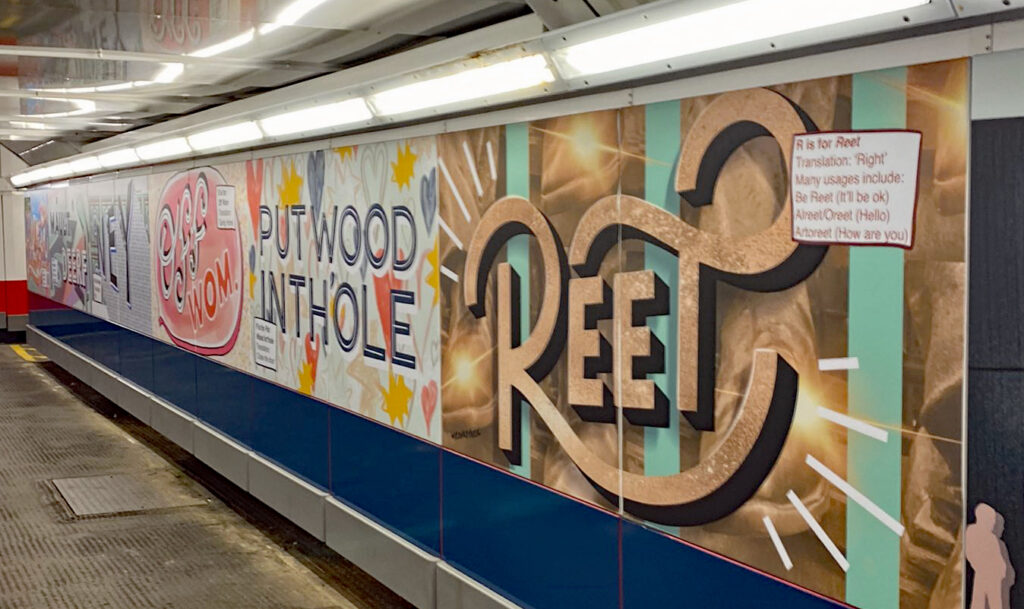 Avanti has also funded SELCRP's Community Rail Trail project between Wigan and Bolton which is also supported by Bolton and Wigan councils, Northern, and Transport for Greater Manchester. This has been developed by SELCRP volunteer Vernon Sidlow, who explains that it was inspired by walks organised by the Bolton Station Community Partnership for various community groups. These one-way walks, with a train from Bolton and back, proved to be very popular events.
Vernon advised that his role was to devise the route between Wigan North Western/Wallgate and Bolton stations via the stations between them (Hindley, Westhoughton and Lostock). This included the identification locations for way markers of which he has fitted 54 along the route. This work was supported by Ann Kolodziejski who sought permission from landowners and occupiers, and liaised with the local authorities.
Having developed its first Community Rail Trail, SELCRP is now developing a walk between Bolton and Manchester's Victoria/Piccadilly via intermediate stations.
As well as promoting health and well-being, this project aims to boost awareness of the area's rich industrial and social history which is explained on graphic route maps which also include photographs that Vernon took along the route. These were used to produce 1000mm x 500mm interpretation boards which are specific to each of the six stations along the trail and are now being installed at the route's stations.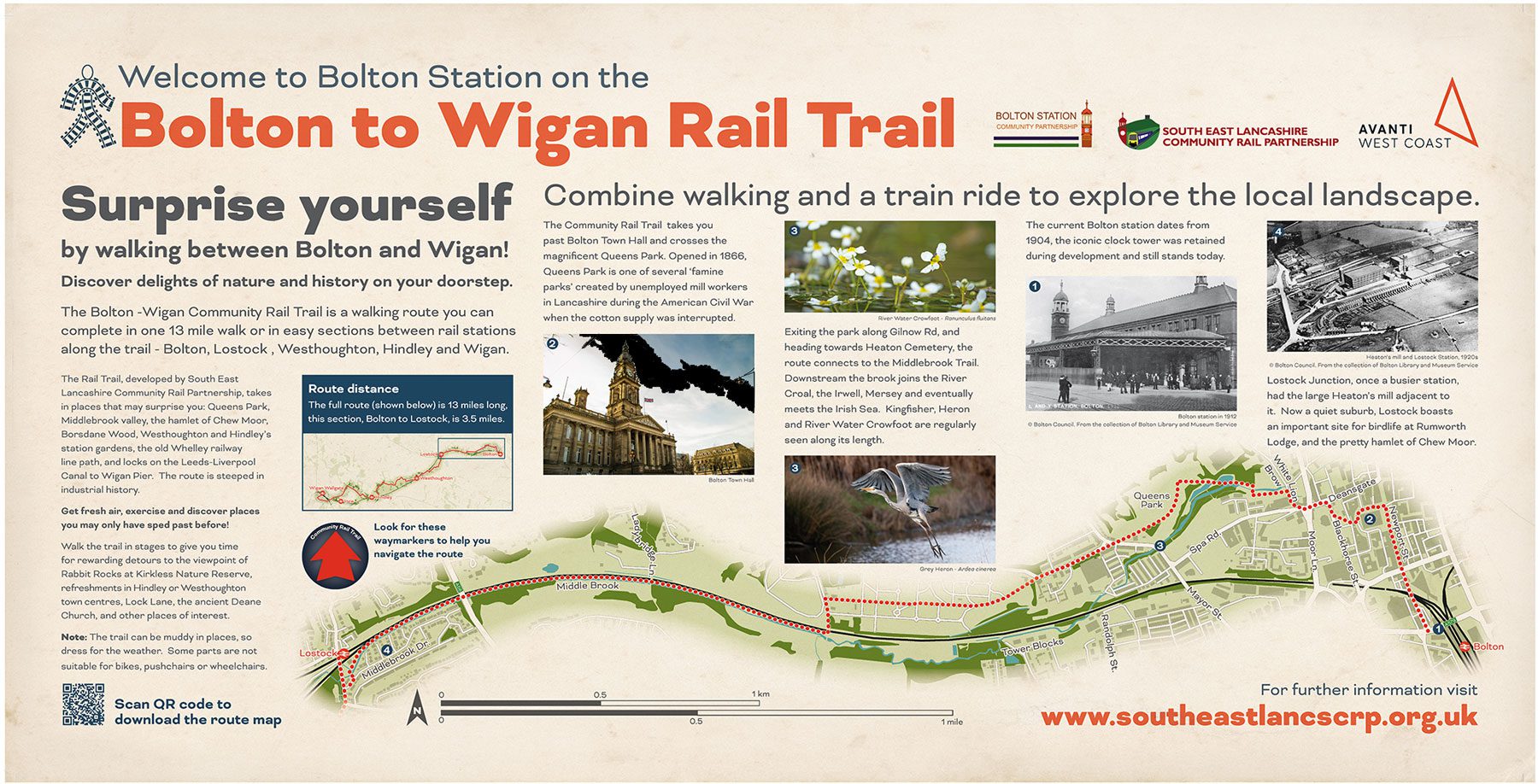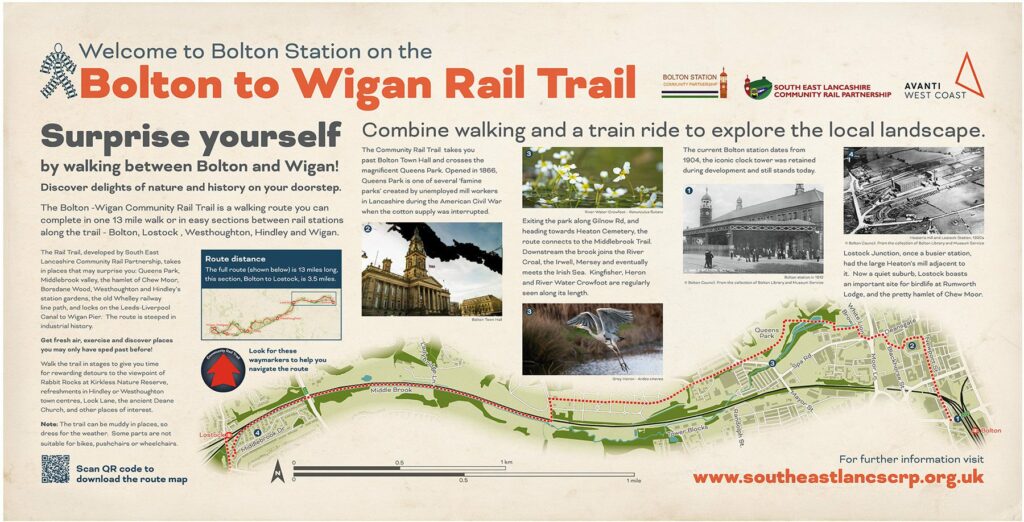 Images of these boards, the route of the Wigan to Bolton walk, and a download of the trail for the Komoot app is available at https://www.southeastlancscrp.org.uk/community-rail-trails/.
"Surprise yourself by walking between Wigan and Bolton!" is the message on the trail's interpretation boards. With its nature reserve, wildflower meadow, impressive station gardens, ancient woodland, and the Leeds to Liverpool Canal, this walk is worth a train journey to Bolton or Wigan where there is also a chance to learn 'Wiganese' from the station's mural.
Image credit: Rail Media