Whether it's brushing up on existing skills, poring over the latest regulations, or boosting your credentials for a brand new role, for rail staff the learning never stops. The industry is generous when it comes to qualifications and courses. Here's a round-up of the latest training news.
Future proofing the industry
Morson Training, the learning and development division of the Morson Group, has become Network Rail's key strategic partner for training delivery and appointed as Master vendor for track safety, first aid, working at height, and portable transportable and mobile plant (PTMP) equipment.
The four-year commitment, with the potential of a further four-year extension, is one of the biggest contracts of its kind in the rail industry and signifies a renewed effort to meet the UK's increasing rail infrastructure demands through the training and upskilling of Network Rail personnel nationwide at all stages of their career, including those on track and office-based colleagues.
A City & Guilds and National Skills Academy for Rail report, published in 2019, highlighted the urgent need to address the industry's skills shortage, predicting that up to 120,000 additional people will be required by 2030, with demand for skills reaching its peak in or around 2025.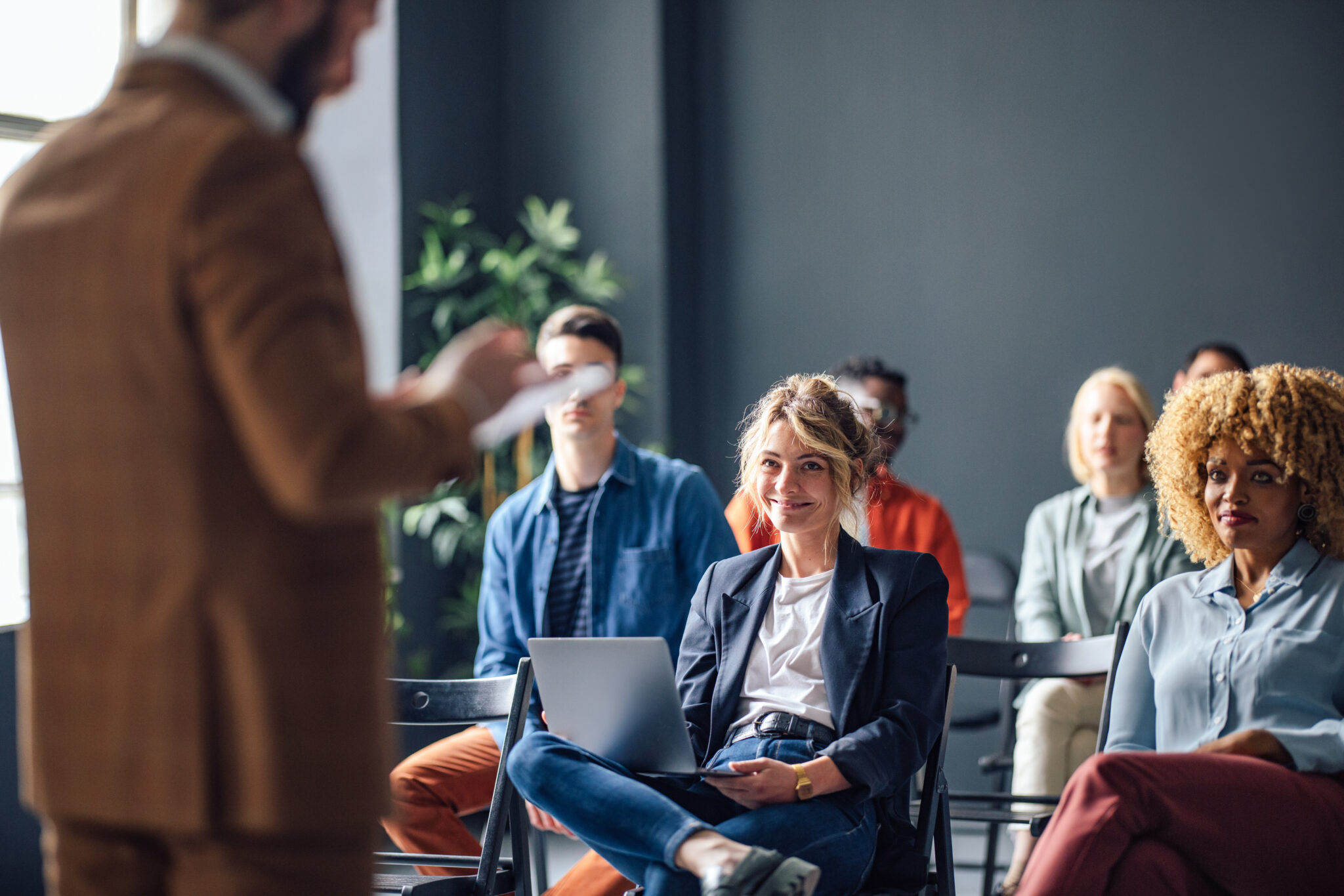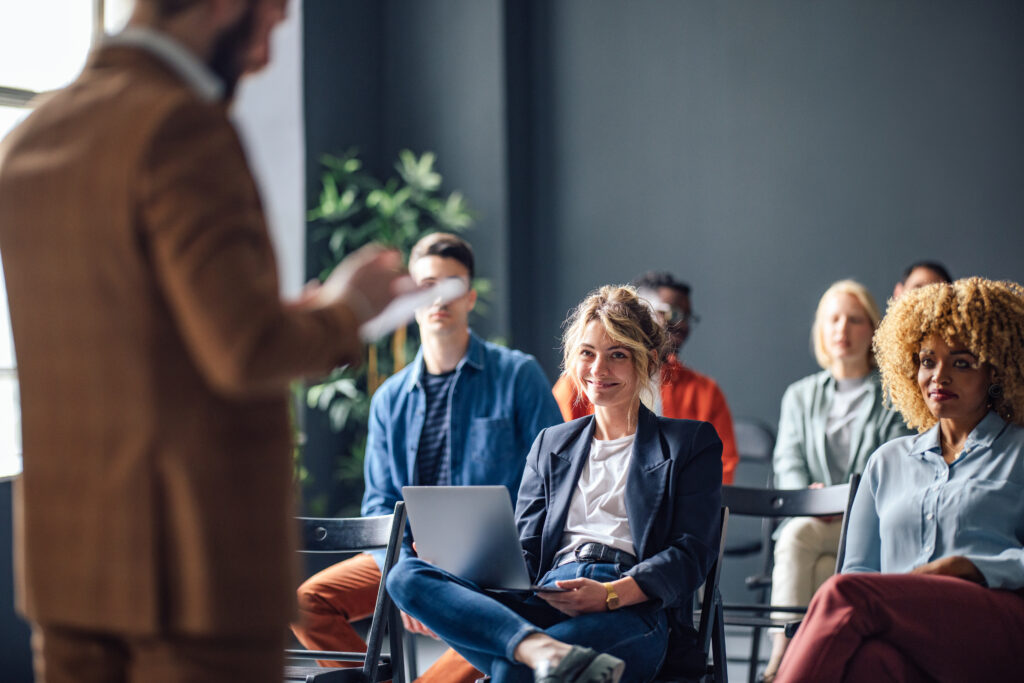 The partnership with Network Rail also heralds the launch of the first ever national rail training and assessment academy. Designed to facilitate pathways into the exciting world of training and assurance, the Morson Training Academy will increase the bench strength of the training provision in the industry and futureproof the sector.
The training facility is an example of Morson Group's commitment to future proofing skills and the desire to support large scale infrastructure projects by delivering effective, on the ground training and education.
Network Rail's head of training, Guy Wilmshurst-Smith commented: "This partnership represents a step change in Network Rail's training procurement practice, meaning all suppliers delivering track safety, working at height, portable plant and first aid training will now need to work with Morson Training to deliver into Network Rail.
"As the demand for training across Network Rail grows, working in tandem with Morson Training delivers a streamlined approach which will drive quality and collaboration and at the same time allow training suppliers up and down the country to get involved. We're excited by the prospects and look forward to seeing the benefits and opportunities that implementing this training structure is sure to bring."
Matthew Leavis, group training director at Morson Training added: "We're proud to have worked with Network Rail for several years now. They have always been committed to developing their team and we look forward to combining our expertise and resources to further improve their training capabilities."
New training facility serves Scotland
Friday 30 June saw the official grand opening of Quattro Group's AB2T Academy (pictured below), the industry's newest rail and construction training facility.
Based in the Heartlands of Scotland at Junction 4a off the M8, the new academy will use the latest machinery to train new recruits into the industry.
The training academy offers a wide range of courses including CPCS construction, crane and driver training, PTS rail training, Multiple RRV operations, MEWP training and more. AB2T Training Academy is accredited by NOCN CPCS, NSAR, and the SQA.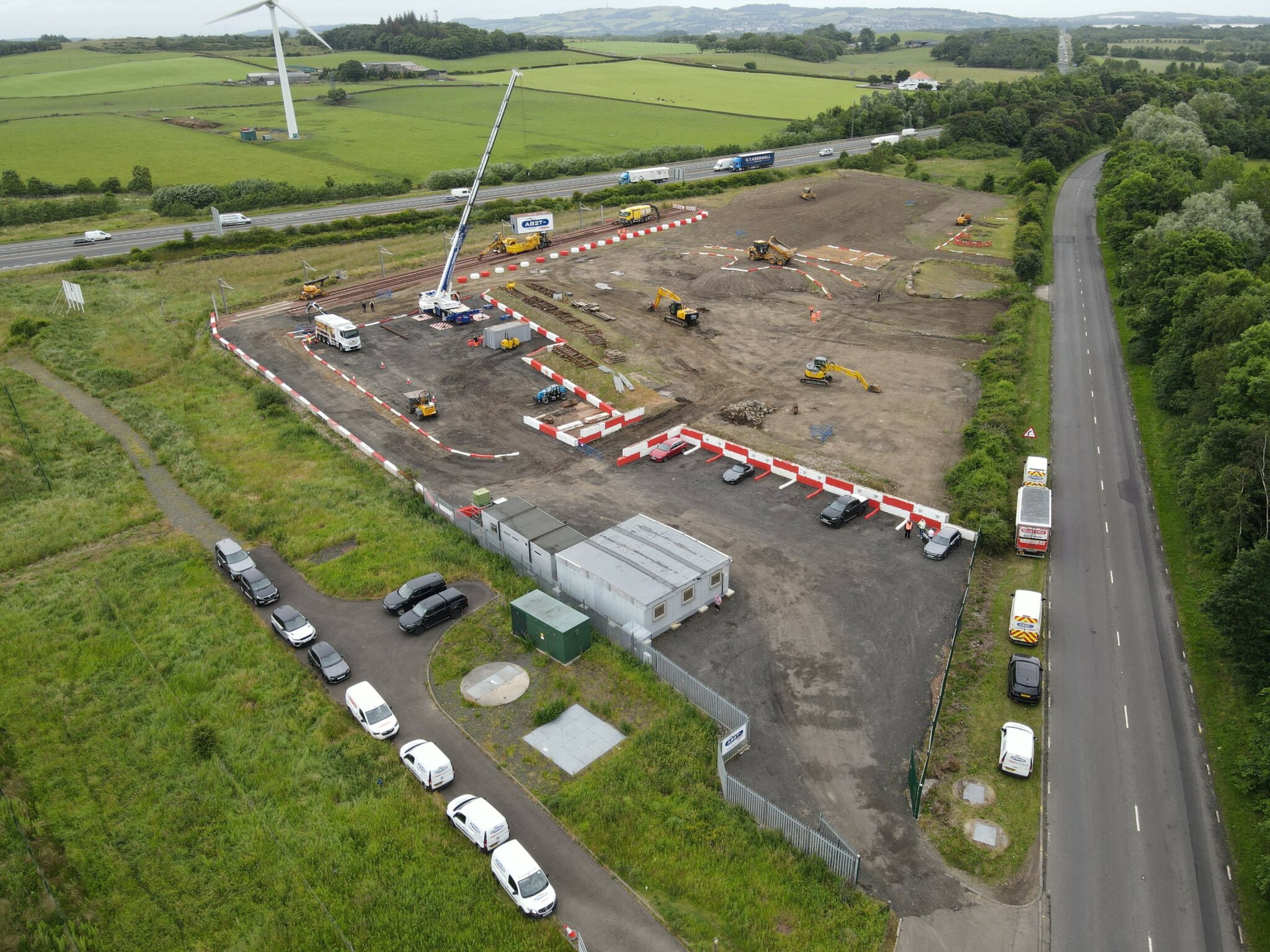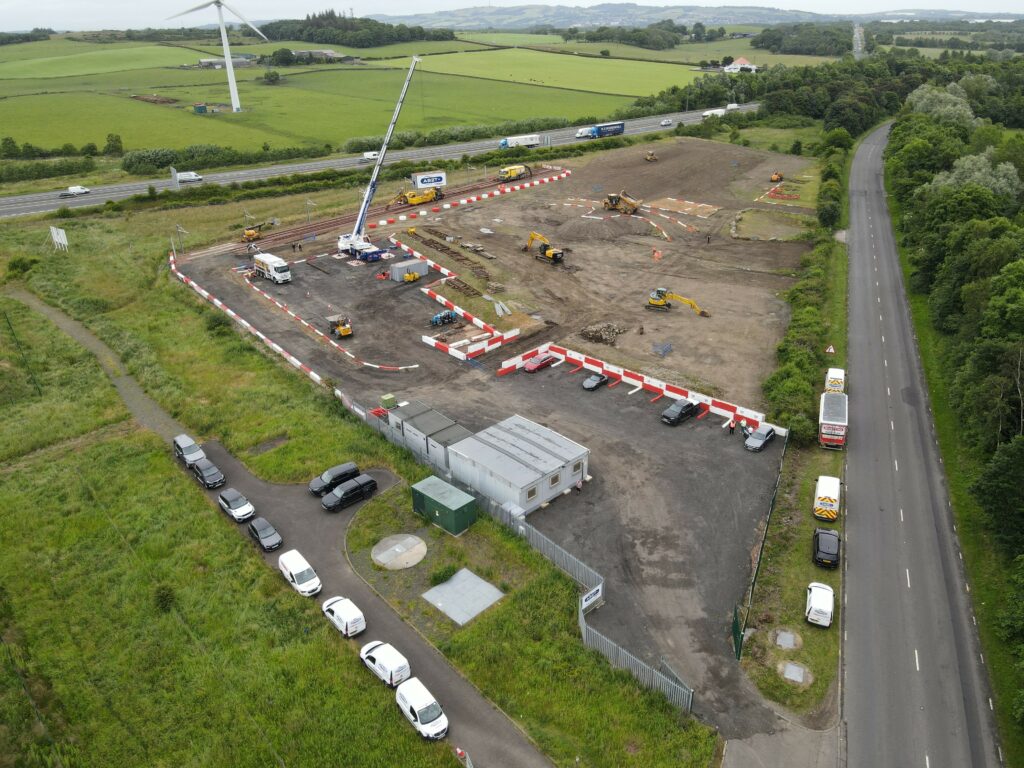 After a short speech and ribbon cutting by Managing Director John Murphy, visitors including customers, clients, suppliers, and prospective candidates toured the site to get up close and personal with the latest machines across 175,000 sq ft of land.
Visitors were impressed by the rail training area, as they walked alongside the length of Scotland's longest twin rail tracks with real overheads. Various road-rail vehicles were parked along each 150-metre track, including one of the company's brand new MEWPs and two road-rail excavators, as well as one of the aforementioned monumental Mad Vax RRVs.
"The AB2Team is ready and 'Able 2 Train' across a huge variety of machines which are exciting, challenging and a lot of fun," said John. "In the current climate, the construction and rail industries can guarantee decades of work. How many industries can make that claim?"
"Whilst Quattro continues to train around England and Wales the focus for AB2T will be Scotland. We are committed to teaching the next generation of rail and construction workers. We aim to change perceptions and bring dignity to the profession. We're looking to attract the future of Scottish industry through these gates."
Visitors to the opening day praised the initiative: "The Scottish crane industry is currently battling against a massive shortage of drivers," said Lyle Sibbald of Liebherr Cranes. "The opening of this new training academy will certainly help in the fight to bring new crane operators into the industry."
Network Rail and CIRO partner on qualifications
Network Rail and the Chartered Institute of Railway Operators (CIRO) have come together to launch three new capacity planning qualifications for use in Network Rail's internal training programme.
The new qualifications will be awarded by CIRO and delivered by Network Rail 's capacity Planning, Training and Development Team in Milton Keynes. They are aimed at standardising capacity planning and offer a clear path of potential progression and developmental experience for operational planners and specialists, through the following tiers:
CIRO AO, Level 2 (Certificate) in System Operator Timetable Development.
CIRO AO, Level 3 (Certificate) in System Operator Strategic Timetable Development.
CIRO AO, Level 4 (Diploma) in System Operator Strategic Timetable Development and Production.
Development of the qualifications began in 2019, when Carolyn O'Sullivan, Network Rail's training and development manager (Capacity Planning), recognised the need for a more robust framework.
Network Rail and CIRO collaborated on a third capacity planning paper to utilise the knowledge of several subject matter experts and to supplement the existing two competencies. Forming the third level means that there's now a comprehensive training plan that all new entrant planners must complete to achieve the full Level 4 Diploma.
Following a successful pilot scheme of the new paper, discussions began with CIRO, which had received a Royal Charter in 2021, allowing it to award qualifications and enabling it to become the only sector specific standard setting body for rail.
Carolyn, who led the project for Network Rail, said: "By collaborating closely and harnessing our collective expertise, Network Rail and CIRO have created something which will enhance the training experience of our Operational planners, and ultimately raise the standards for our organisation and wider industry.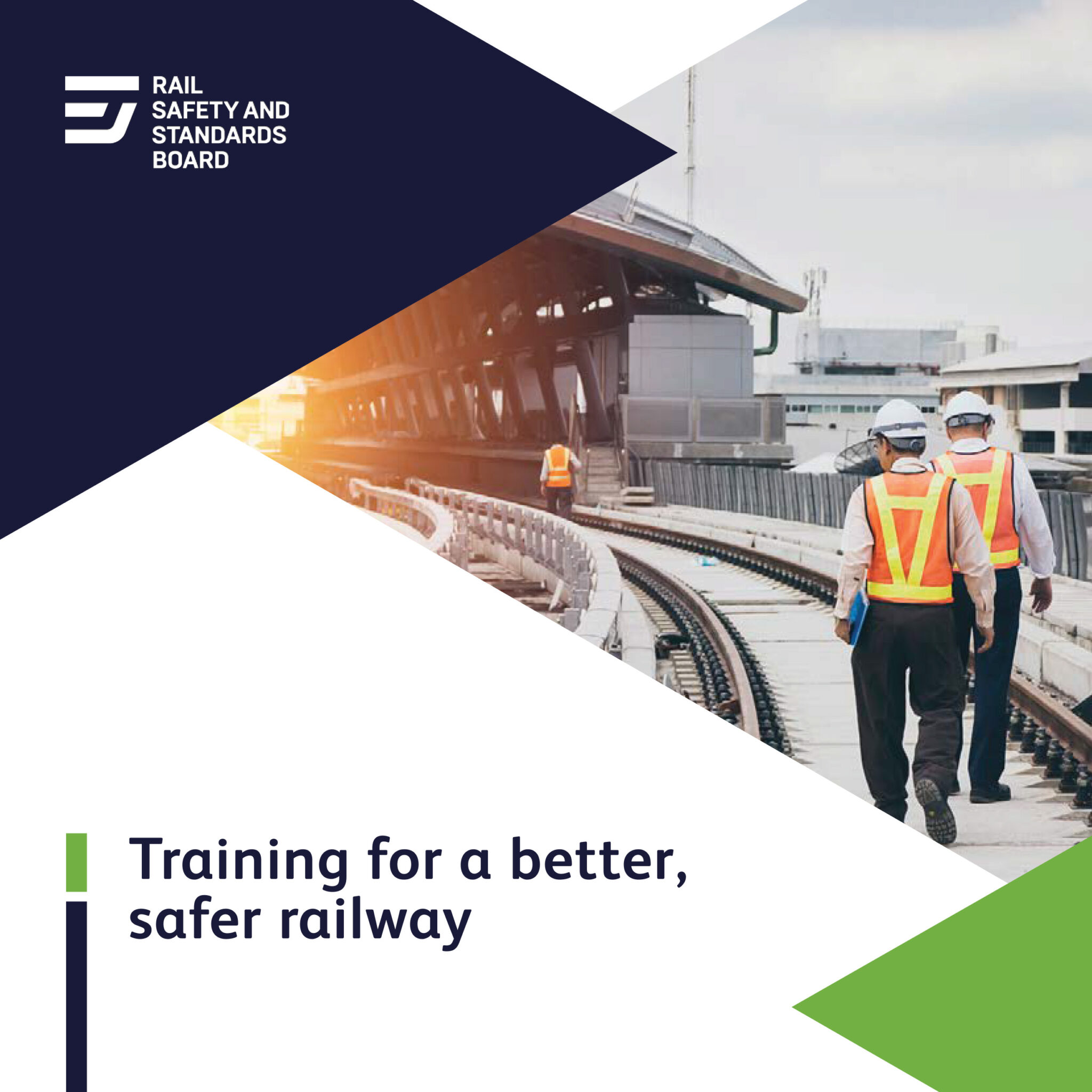 "Our teams have worked hard over the past few years to bring this to reality and were delighted to see the first operational planners and specialists coming through the programme".
The first certificates (level 2 and 3 certificates) will be awarded during the Autumn as operational planners and specialists complete the course and competencies. Network Rail and CIRO are currently looking at further opportunities for collaborative training product development.
RSSB training targets Net Zero
The Rail Safety and Standards Board (RSSB) has launched a 'Carbon Literacy for Rail' training course to help the rail sector move forward on decarbonisation.
The new course has been prepared by RSSB's sustainability experts for anyone working in rail infrastructure, train operating companies, and the supply chain. It provides delegates with the knowledge and skills to lower their personal and organisational carbon footprint in line with rail industry targets.
The training course is accredited by the Carbon Literacy Project to meet the 'Carbon Literacy Standard', with delegates successfully completing the course certified as 'Carbon Literate'.
George Davies, RSSB's director of sustainable development said: "As we move forward with action to make the railway even more sustainable, helping colleagues understand the challenges and know what they can do to help will be crucial.
"Environmental and social sustainability are essential elements of the long-term vision for the rail industry, and the Sustainability Team at RSSB are taking a leading role in defining an industry-wide approach for sustainability.
"Our Carbon Literacy for Rail training course will raise awareness of carbon emissions. We want to make it relevant to everyday activities, giving people the ability and boost motivation to reduce emissions, on an individual, community and organisational basis".
Nicola Martin, head of sustainability at TransPennine Express added: "While Rail only contributes a small part of the overall emissions from transport in the UK, it can be a key contributor to the solutions needed to achieve net zero by 2050. It's a priority for TransPennine Express, and we asked RSSB to develop this course to help us and the wider rail industry meet the challenge".
"This carbon literacy training provides an excellent opportunity to review climate change science and discuss climate change context in line with the rail industry and transport decarbonisation goals".
CACI powers training management
Analytics solutions firm CACI has announced that its Cygnum software is now being used as Network Rail's planning and administration solution for training its 43,000-strong workforce.
Cygnum supports all aspects of Network Rail's training management, from automated creation of courses, intelligent allocation of staff, trainers and resources to courses, to communication of planning and optimisation of changes.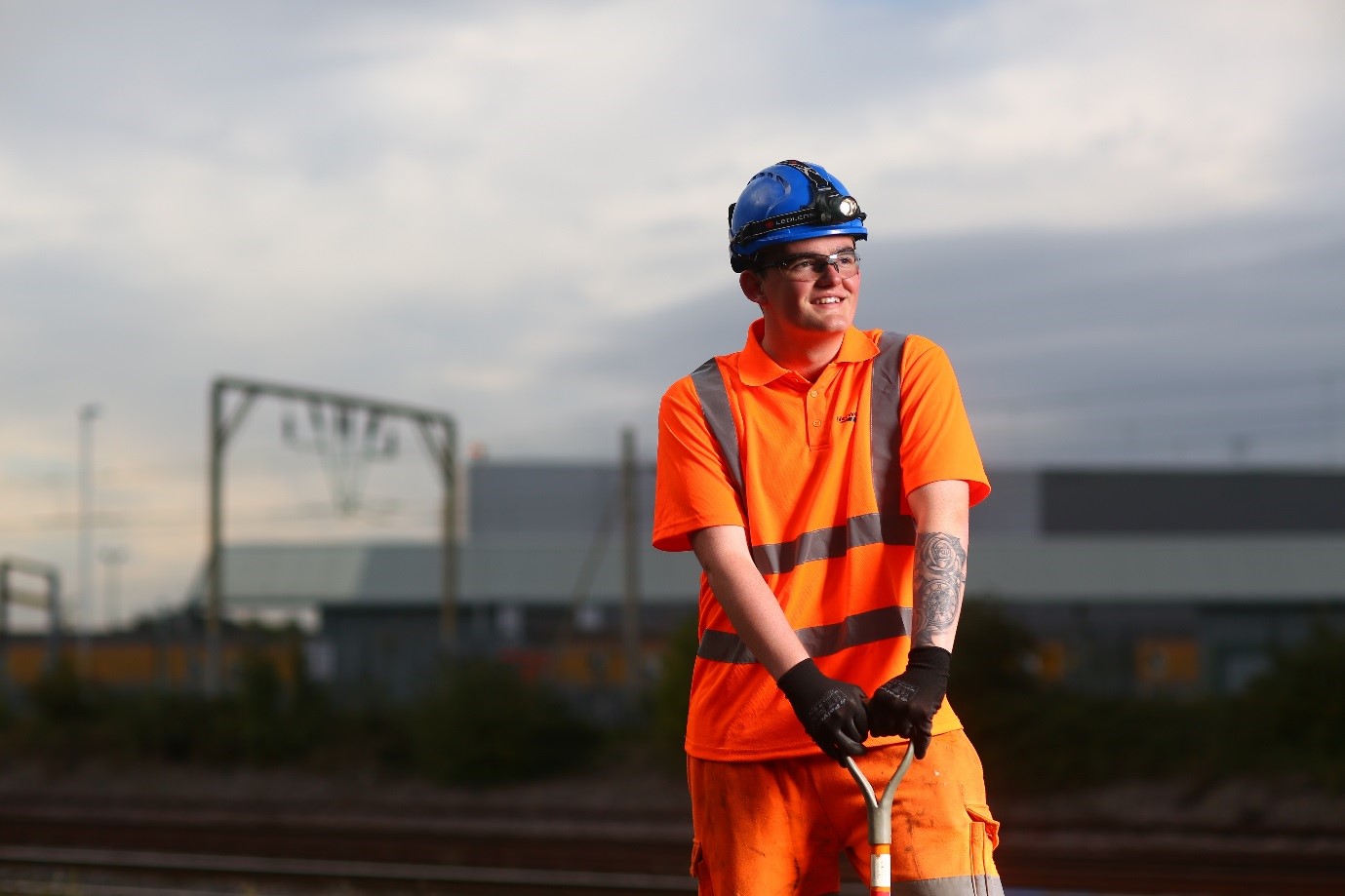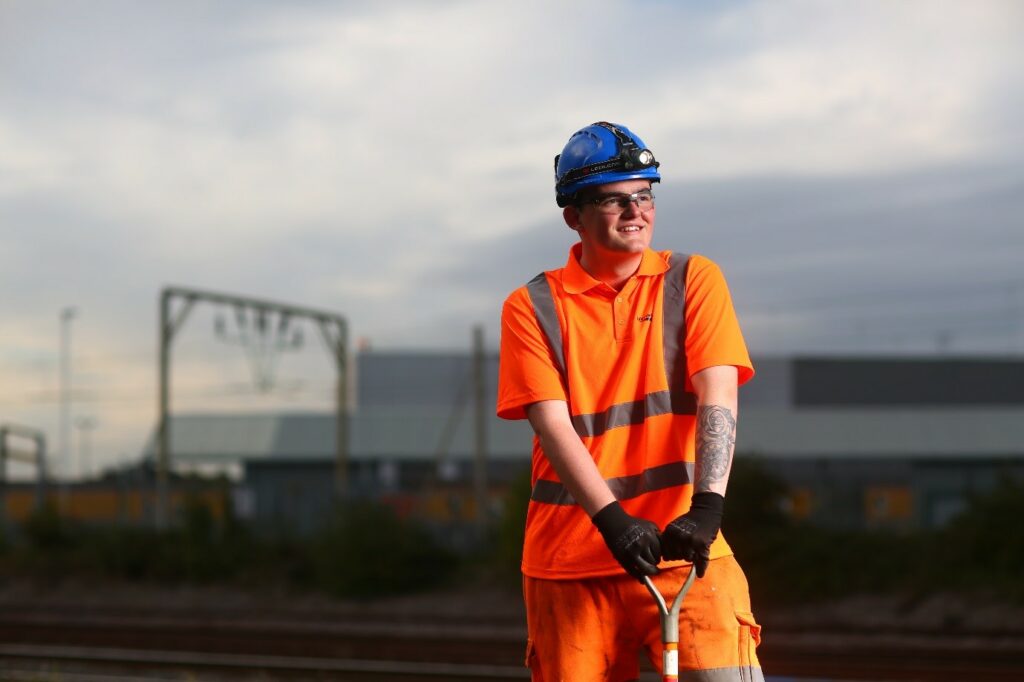 Cygnum will assist Network Rail in achieving a complete view of all its training and results, helping it to realise efficiencies across the process and ensure that all staff are appropriately trained. The attendance and results of courses are logged in Cygnum, with the system submitting course invitation and joining instructions to Network Rail staff, as well as actioning any follow-ups as required.
"We are delighted that Network Rail has chosen CACI's Cygnum software to support and underpin its training planning and administration process," said Ollie Watson, group business development director at CACI.
"We are looking forward to supporting Network Rail in achieving a more efficient and streamlined training programme that delivers necessary and ongoing training to its workforce as optimally as possible."