Following on from ORR's letter to Andrew Haines, the chief executive of Network Rail, in the past two months the regulator has issued further recommendations aimed at the industry as whole. The advice covers areas as far-reaching as passenger assistance, climate change, employee health, and safety on heritage railways. RailStaff gives you a round-up of its most recent guidance.
Improving passenger assistance
The rail industry needs to provide more reliable assistance for disabled passengers, the ORR has said, following research involving more than 8,100 passengers.
ORR's 2023 annual rail consumer report, published on 12 July, showed that where passengers receive assistance, they are satisfied with the process of booking and receiving help, however there are still too many accounts of passengers not receiving the assistance they had booked.
This year has seen a 74% increase in the number of bookings for passenger assistance and the number of Disabled Persons' Railcards in circulation is up 11% on last year. This suggests that more disabled people are returning to the railways, and the ORR has said it is vital that the reliability and consistency of the service is improved.
ORR's research indicates signs of improvement, with overall passenger satisfaction with assistance increasing from 86% to 90%. The regulator has highlighted the progress of train operators and Network Rail in delivering the disability awareness training it requires, however there is still some way to go.
Stephanie Tobyn, director of strategy, policy and reform said: "The industry has made progress in supporting the needs of disabled passengers and many people have a positive experience of booking and receiving passenger assistance. However, our research shows that there are still too many instances where assistance fails and when this happens the impact on disabled passengers can be significant, creating unnecessary anxiety and frustration.
"Operators must continually focus their effort on providing reliable and consistent assistance and we will be working with the rail industry and passenger groups on how to achieve this."
ORR's Experiences of Passenger Assist Report can be found here.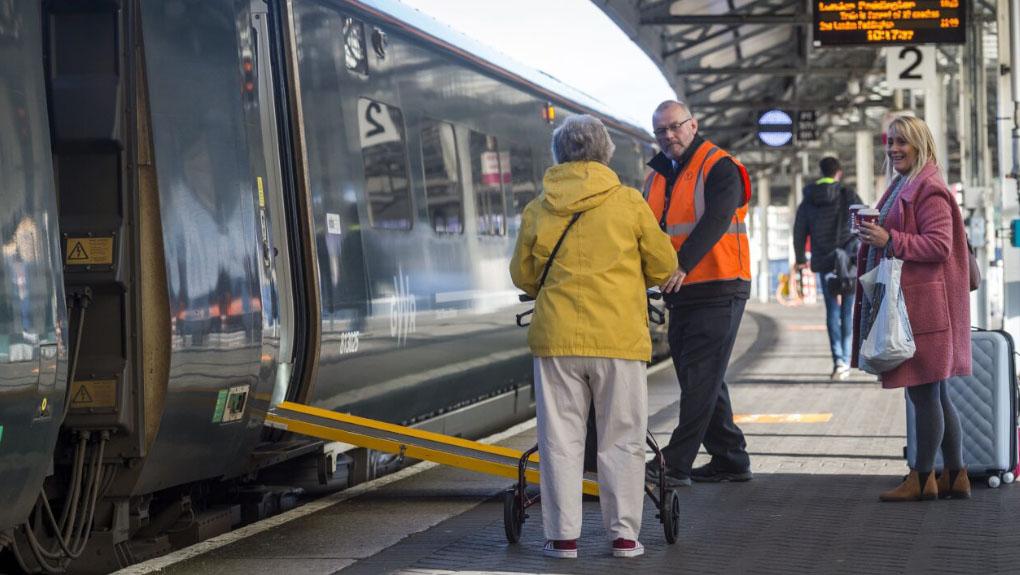 Tackling the climate challenge
In its 2023 health and safety report, released on 19 July, the ORR said that Network Rail must ensure it delivers the changes needed to address the risks of climate change, and, along with the rest of the industry, continue to improve the management of the health of its workers.
It's report notes Network Rail has been working on action plans focused on improving the management of earthworks and drainage, originating from recommendations following the Carmont accident in 2020. ORR praises the progress that has been made, such as adoption of better weather forecasting, however it stresses that Network Rail must do more to drive change across its regions.
The report adds that while the regions are committed to maintaining their drainage inventories, completing the work to find 'lost' drainage assets has been challenging. The rail regulator also said that in some cases current drainage inspections were not being carried out with suitable rigour and that having dedicated teams would ensure better quality and consistency.
ORR says Network Rail's drainage management planning has been affected by inadequate staffing levels but the regulator has been assured that the infrastructure manager is committed to fully resourced drainage teams by the end of March 2024.
ORR also called on Network Rail to improve its management of vegetation on buildings and structures, after finding that across three of the regions inspected, Vegetation Management Plans (VMPs), a first step in effective vegetation control, were either absent or incomplete.
Safeguarding worker health
Another key theme of the 19 July Report is the rail industry's responsibilities for looking after its workforce.
Positive actions taken by Network Rail in the past year include improving safety for track workers in lookout roles and working on overhead lines.
However, ORR has expressed concern about managing fatigue of workers. The regulator said it was encouraged by Network Rail's recognition that its own fatigue controls required improvement, adding that it intended to issue revised guidance to the sector setting out its clear expectations and understanding of the law.
The report also notes Network Rail is moving forward in developing state-of-the art occupational health services provision, which, for the first time, will offer centralised services to the whole mainline railway.
Despite this, ORR says it is unacceptable that industry has failed to provide adequate toilet facilities for staff, a legal requirement, adding that operators should provide shared access to their own facilities.
Ian Prosser, HM chief inspector of railways, said: "Financial challenges, changes to travelling and working patterns, weather extremes, and industrial action have brought uncertainty to the rail industry, but Great Britain's railways consistently perform as one of the safest in Europe.
"To keep it in that position, the industry must redouble its efforts of managing its assets and the environment around them because of the threat of extreme and variable weather conditions on the network.
"A safe railway also relies on its workers to be at optimum performance, so it is of paramount importance that industry reduces fatigue levels."
Read ORR's Health and Safety Report 2022 to 2023 here.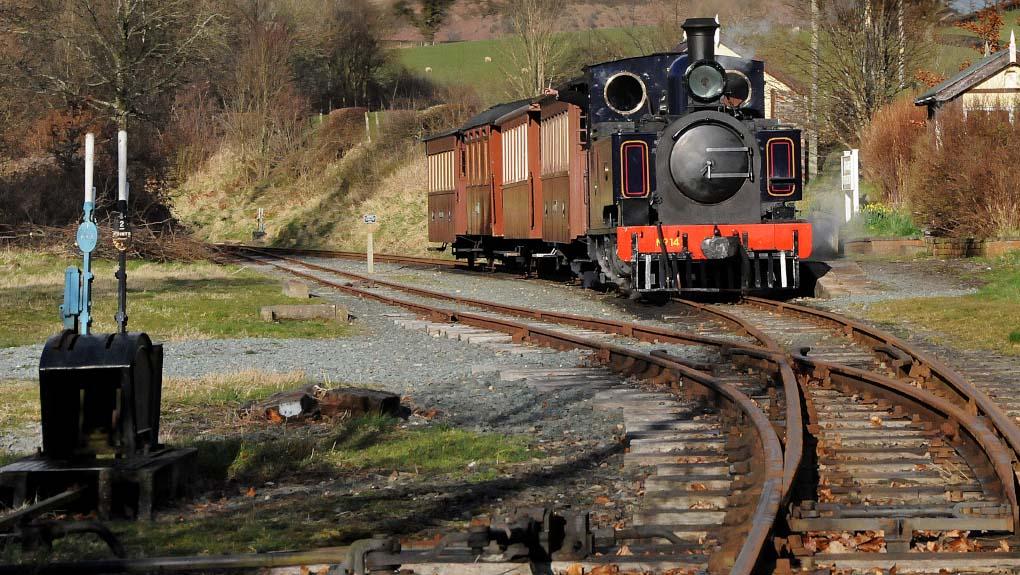 Safety on heritage railways
Finally, on 1 August, ORR published guidance for minor and heritage railways to help them interpret and apply the requirements of Railways and Other Guided Transport Systems (Safety) Regulations 2006 (ROGS).
All railways need to comply with ROGS, although some transport systems, including minor and heritage operations, can be excluded from what is required of their mainline counterparts. That said, every railway is expected to have a Safety Management System (SMS) and the new guidance provides a summary of the ROGS requirements for SMS and how minor and heritage dutyholders may apply these to their own railways.
The ORR has encouraged all of these operators to consider the contents of the guidance and take appropriate action, and has asked for feedback on the new guidance to assist it with future revisions.
The full document can be viewed here.
Image credit: ORR