The past few months have seen numerous initiatives aimed at improving the safety and wellbeing of staff and passengers. We give you a roundup of the latest news.
Tyne and Wear fire fighters get familiar with new trains
Fire fighters are undertaking a series of training courses to learn more about the Tyne and Wear Metro's new trains – so that they are ready to react to an emergency situation in the event that one arises.
Nexus, the public body which owns and manages Metro, is running the familiarisation sessions for all blue light services as part of the countdown to the first new train entering service.
Officers from the Tyne and Wear Fire and Rescue Service (TWFRS) are getting a closer look at the new Stadler train at the Nexus Learning Centre in South Shields, with watches from across the area brought up to speed on the new Metros, which differ vastly from the current fleet.
Key areas include carriage layout, fire suppression systems, emergency access points to and from the driver's cab and the carriage saloon area, braking distances, power supply, battery locations, emergency alarm and intercom systems, jacking points, location of fire extinguishers and defibrillators.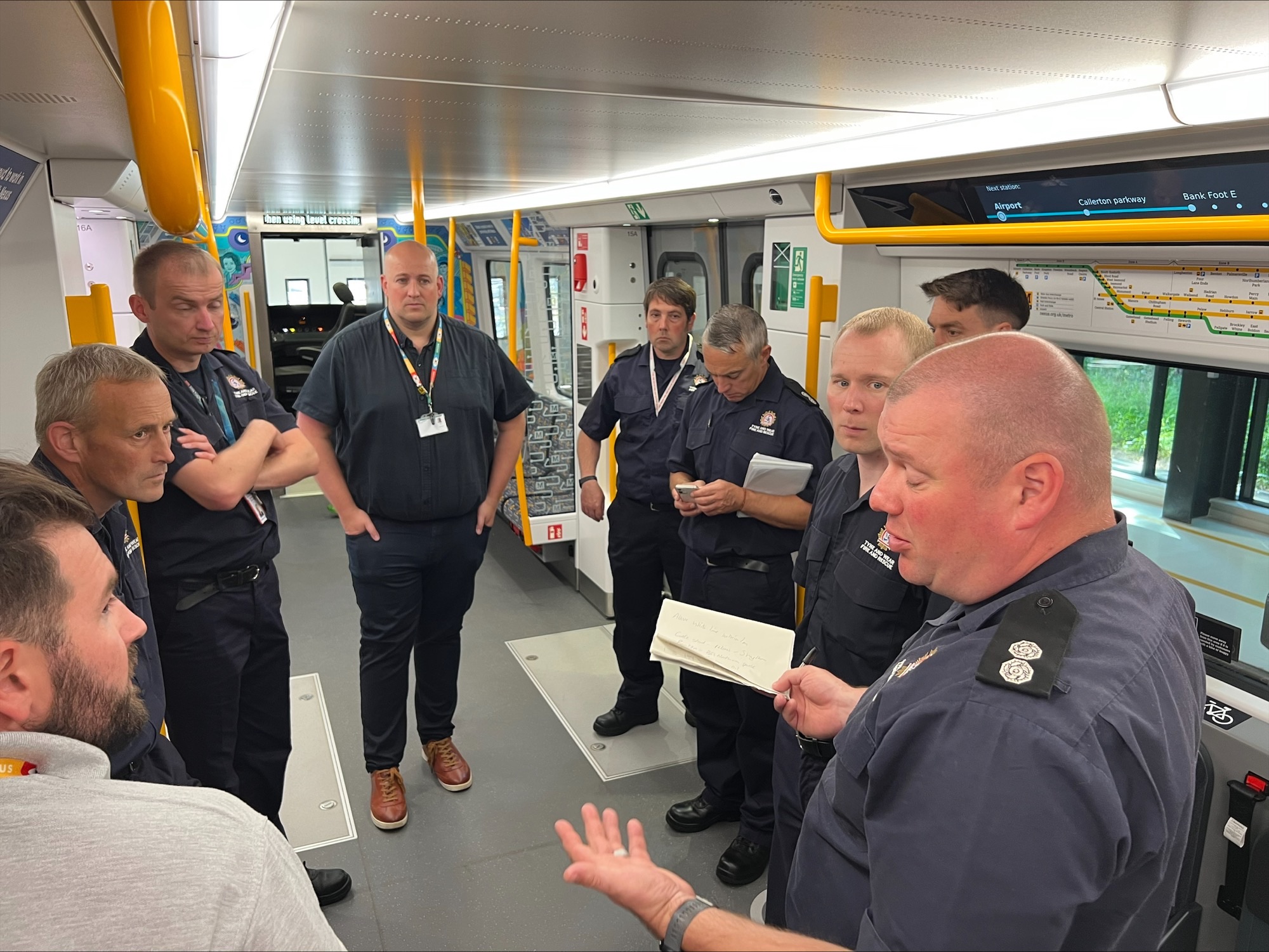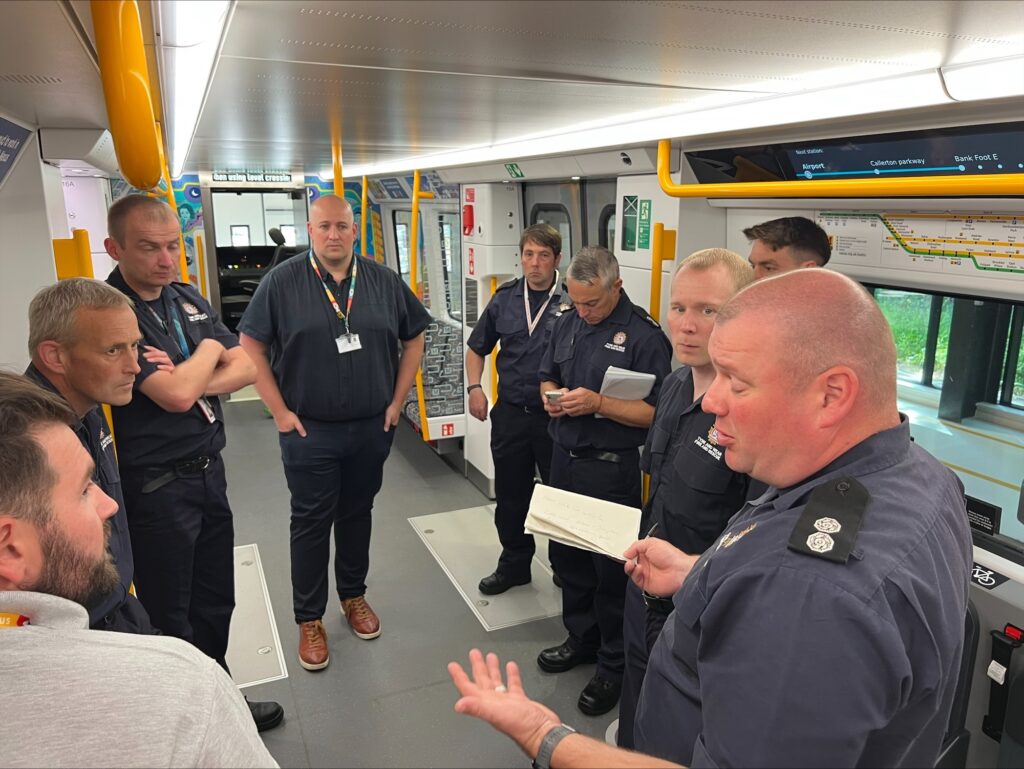 Michael Richardson, head of fleet and depot replacement programme at Nexus, said: "We are working closely with the Tyne and Wear Fire and Rescue Service along with the other emergency services to get them familiarised with our new trains ahead of them entering service for customers.
"This is vital training for the fire fighters, so that they know the layout, emergency systems and access points so that they can react effectively in the unlikely event an emergency situation should arise.
"The various different watches who are coming in to undertake this course get a good amount of time to see the new train, get on board it and examine all of its advanced systems and its fixtures and fittings.
"We're leaving no stone unturned as we get ready to bring the new trains into service for our customers, and working with blue light services is absolutely critical work for us."
Head of operational training for TWFRS, Lee Medhurst, added: "These familiarisation sessions are crucial for our firefighters. As the roll out of the new Metro fleet replaces the old, we need to understand the differences between the two types in case we are working with either in an emergency situation."
"I want to thank Nexus for inviting us to their premises and for working with us to create a training package for our staff. The insight they've provided will be invaluable and the familiarisation sessions provide an opportunity for our staff to ask questions, and think about how we would adapt our response from the old fleet."
The Stadler Class 555 Metro trains are undergoing a period of testing and driver training before entering service for customers. Two more new trains are set to be delivered late this year.
The new Metro fleet will offer a comfortable, new, air conditioned, open plan layout, sleekly modelled interior, transforming the customer experience, while setting new standards for accessibility.
The Class 555 is a unique design for Metro and in the months ahead will undergo rigorous testing to ensure that it interfaces correctly with signalling systems and other Metro infrastructure.
Metro drivers will also start a process of training at the controls of the new train.
Avanti West Coast and charity team up on bleed kits
Avanti West Coast has partnered with The Daniel Baird Foundation to provide additional protection for its customers and colleagues, over and above the existing first aid provision which already includes defibrillators on each of its trains and at its 16 stations.
The foundation was set up by Lynne Baird in 2017 with the mission of promoting greater access to bleed kits in the West Midlands following the tragic death of her son Daniel.
In the intervening years, Lynne's passion and energy, for which she received an MBE in the 2022 New Year's Honours list, has seen over 10,000 kits introduced in public places across the UK and as far afield as the Turks and Caicos Islands.
The bleed kits will sit alongside the existing first aid provision at stations and be accessible for employees to use in the event of an emergency.
David Whitehouse, security director at Avanti West Coast said: "The safety of our people and customers is paramount. Accidents can happen at any time and bleed kits, put simply, can help save a life.
"We are incredibly proud to support the Foundation and would encourage others to join with Lynne to promote such an important cause."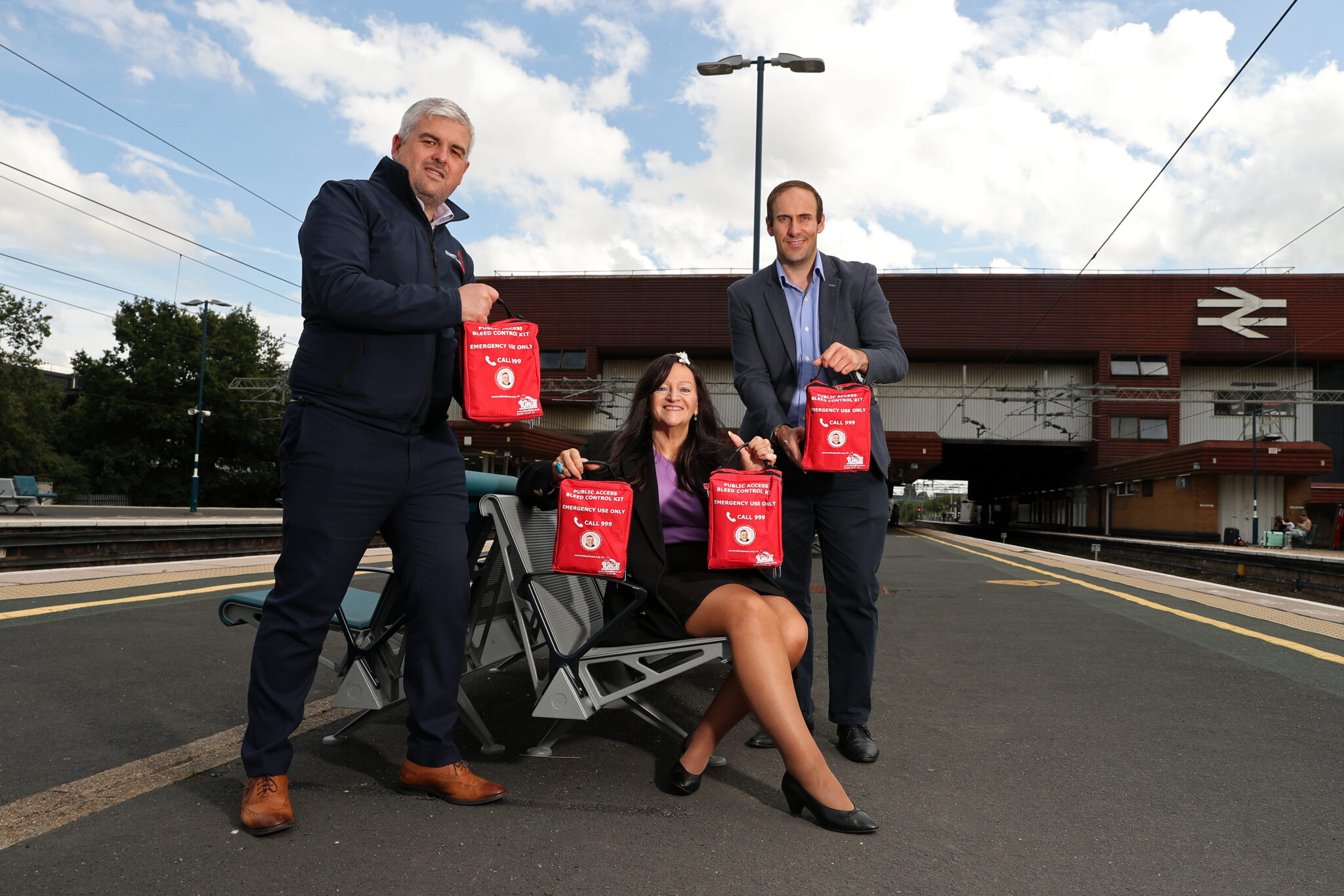 Lynne Baird added: "People shouldn't just associate a catastrophic bleed to a stabbing. There are many other causes such as from a car accident or a work-related injury.
"We believe that having publicly accessible bleeding control packs in public places such as railway stations is vital. They provide the necessary first aid to help reduce blood loss until professional medical help arrives and I can't thank Avanti West Coast enough for their support."
Councillor Keiran Casey, who represents the Castle and Priory Ward in Dudley said: "Lynne is an inspiration to us all and it's been an honour to support her work which is so vitally important.
"We're both extremely grateful to Avanti West Coast for supporting the campaign to help improve safety across the network and for rolling these kits out, they can genuinely save lives."
Network Rail encourages passengers to 'Make a Connection'
On World Mental Health Day (10 October) Network Rail joined digital charity Mental Health Innovations and the wider rail industry to remind the public that help is just a text message away.
A new, nationwide report, featuring anonymised data from conversations with 680,000 people, revealed that around 136,000 (15%) of people in Greater London had suffered from loneliness when they contacted the Shout text message support service, run by Mental Health Innovations.
The new campaign, Make a Connection, encourages people to text the bespoke keyword 'Journey' to 85258 to access the Shout service – run by Mental Health Innovations – for free and confidential mental health support, 24/7.
This forms part of the rail industry's efforts to help reduce suicides on the network by engaging with the public upstream and signposting them to mental health support services at the earliest opportunity.
Just over half of users texting Shout were under 25-years-old (57%) in the London region, with just under a quarter (23.5%) being between the ages of 14-17 and nearly one in seven (7%) being 13 and under.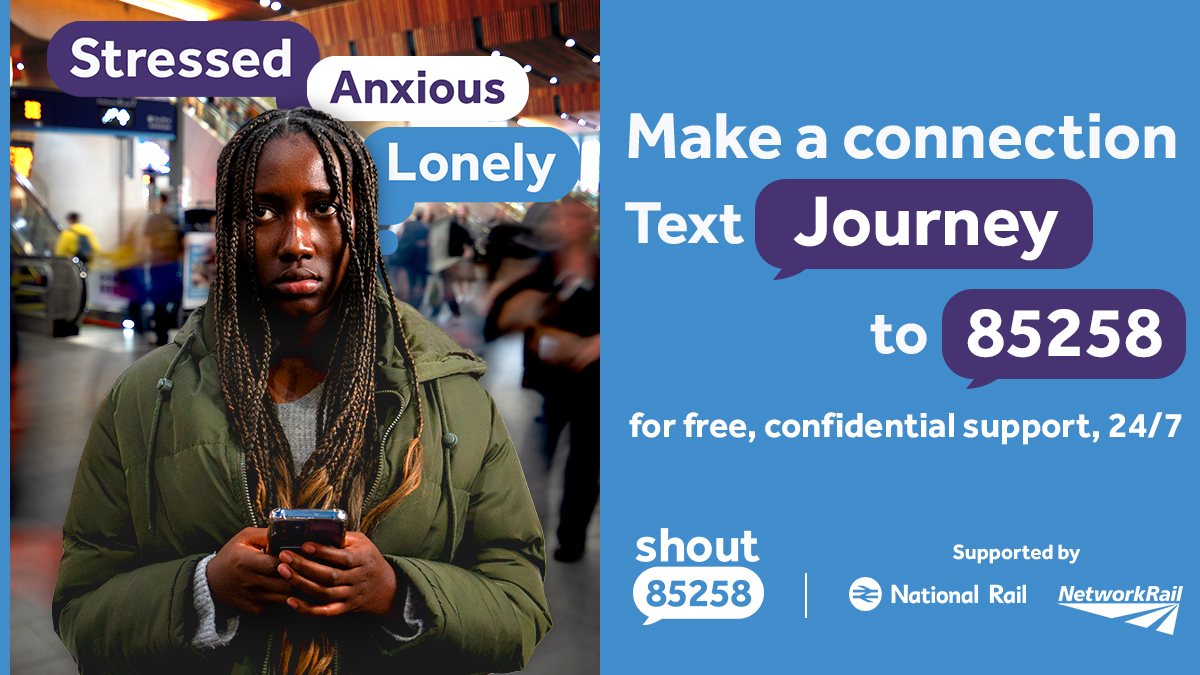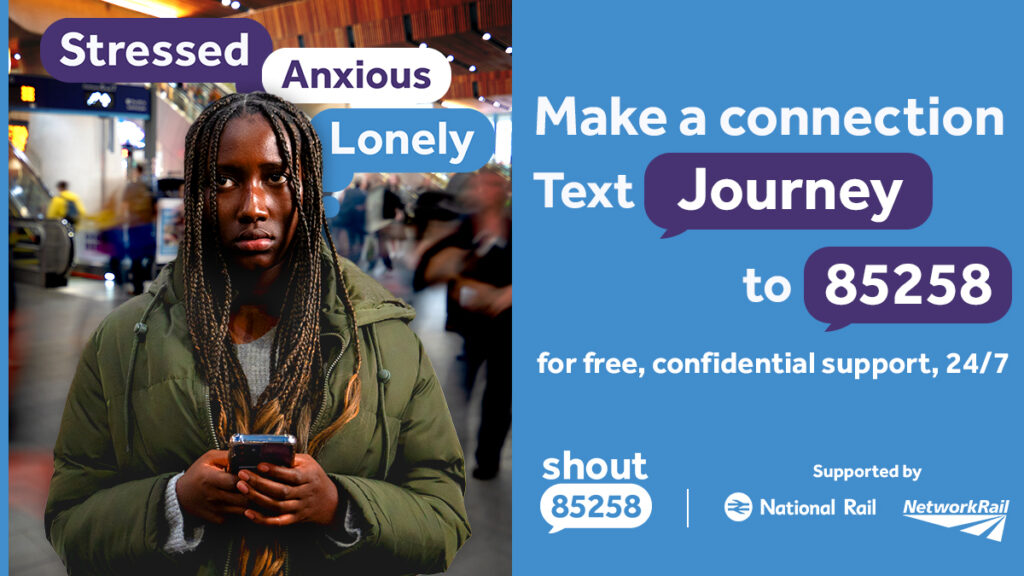 Reasons for loneliness highlighted by the report include relationship breakdowns, bereavement, and relocation to new areas without friends, family, or community networks.
The report finds making meaningful connections, where you feel fully supported and valued, is fundamental to positive mental health and a key antidote to loneliness.
Nicola Dooris, Network Rail's community rail safety manager, said: "World Mental Health Day is a key reminder that we must look out for each other as well as ourselves and that's why it's important that we encourage people to reach out if they are not feeling 100%.
"It's important to look after your mental health and wellbeing and this new campaign is great as it really highlights the crucial role that speaking out and forming connections can have on people."
Dr Mark Ungless, director of data insights, Mental Health Innovations, added: "Making meaningful connection plays an important role in supporting good mental health and wellbeing. Shout is playing a crucial role in offering people the opportunity to make a meaningful, digital connection when they are feeling lonely and in distress."
Cutting edge training centre increases safety for staff
The first purpose-built rail safety centre of its kind in the North of England, has been officially opened by the Minister for Rail Huw Merriman MP in Huddersfield, as part of the multi-billion-pound Transpennine Route Upgrade (TRU).
Everyone working on the major rail upgrade between Manchester and York will undertake a one-day interactive training programme, which uses actors to place participants at the heart of a hard-hitting narrative, witnessing the actions, decisions and events which could lead to a fatal incident on the rail tracks.
Attendees at the TRUST centre participate in a series of interactive, facilitated workshops and engage with the characters in real-world scenarios, including in their home, a police interview and work canteen, learning the communications skills they can put into practice to improve safety in the workplace. They are then encouraged to apply these as they are transported back into the story.
Training at the TRUST centre will appeal to all three sensory learning styles: visual, auditory, and kinaesthetic. High-quality production values and industry-leading technology deliver a powerful, immersive experience shown to strengthen learning, memory and positively impact on subsequent behaviour.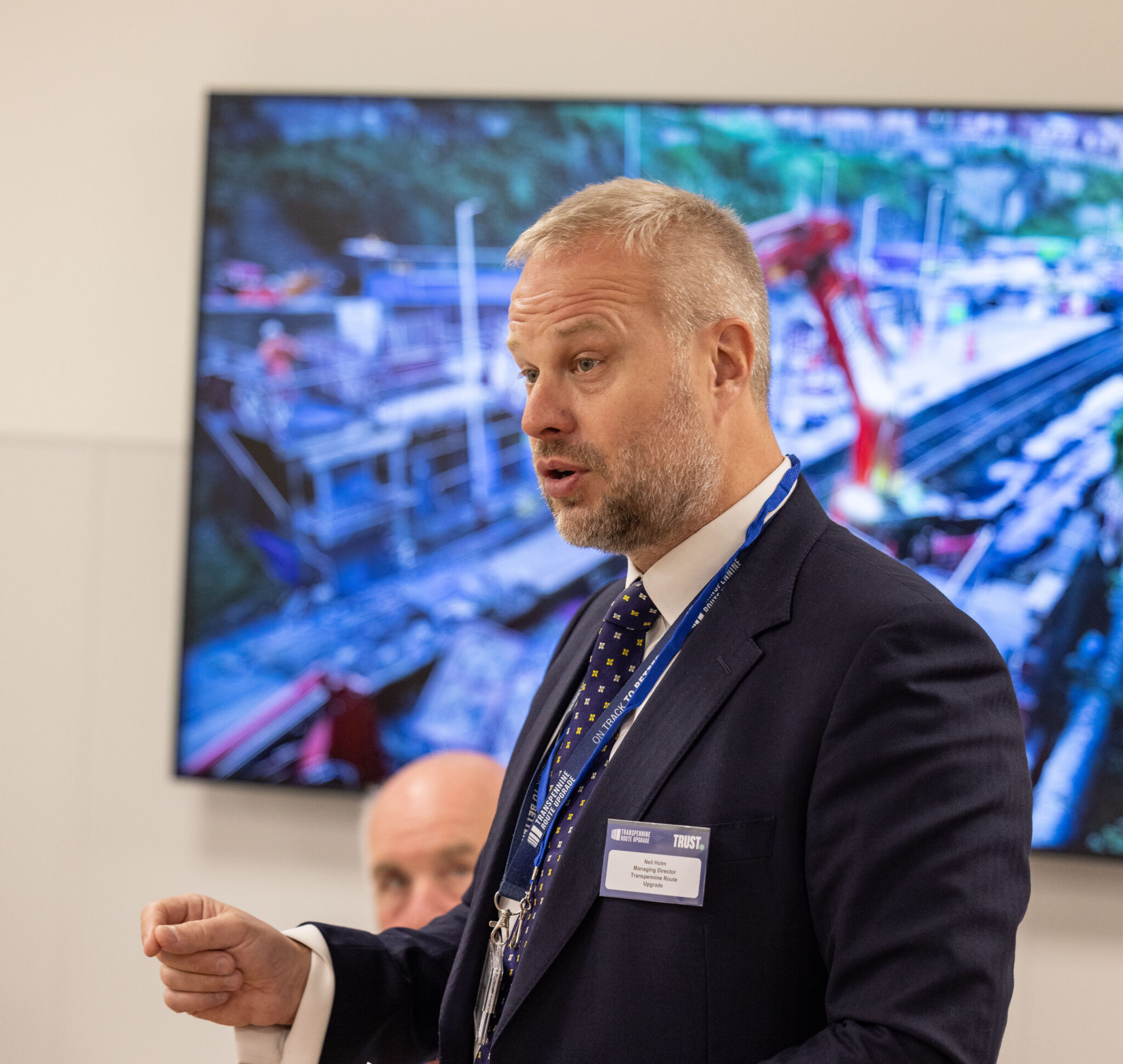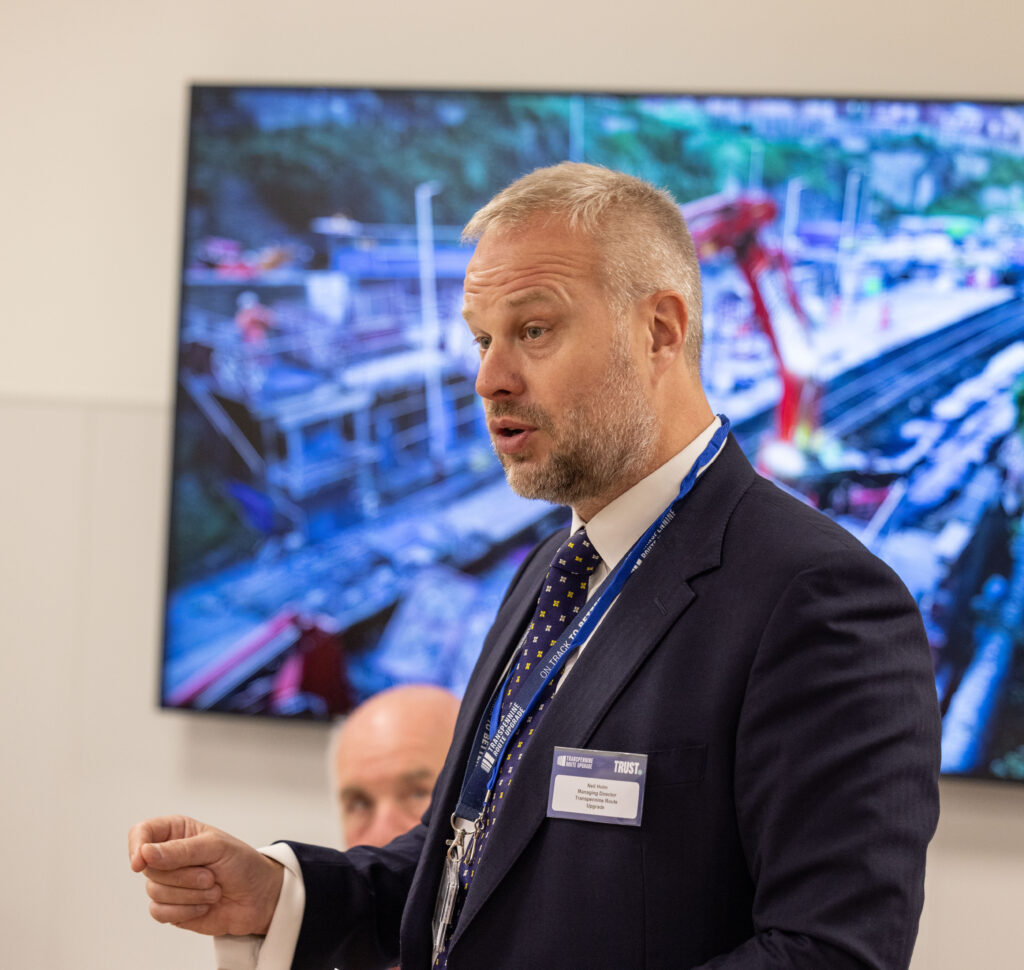 Rail Minister, Huw Merriman said: "This is a major milestone for the Transpennine Route Upgrade. Not only is the programme creating greener and more reliable services across the North, but it's now taking vital steps to create a well-trained and highly skilled workforce.
"Safety remains at the heart of our railways and this centre will ensure it's in the mind of every member of staff working on the project too."
Neil Holm, managing director of Transpennine Route Upgrade, said: "The opening of the ground-breaking TRUST centre embodies the ethos that safety sits at the heart of the multi-billion-pound Transpennine Route Upgrade.
"We want to ensure that everybody gets home safe every day. As we work to bring cleaner, faster and better journeys between Manchester, Huddersfield, Leeds and York, the safety of our teams has never been more important.
"TRUST centre training will be undertaken by everyone working on our programme, both working in offices and on the frontline. It's important that colleagues from planning, design, delivery and all of our functions understand how the decisions we all make are crucial when it comes to safety. Taking an immersive approach allows workers to absorb and remember their training more clearly and for longer."