XEIAD steps up to tackle a shortage of inspection engineers by launching its own training programme.
The rail industry needs you! With a dwindling number of active rail engineers, projects across the UK could be under threat as the industry as a whole lacks competent resources. The trend is particularly pronounced among inspection engineers, especially those trained for difficult access. To help manage this shortfall, the specialist civil engineering consultancy XEIAD has established its own training academy. If you're unfazed by heights, deep water, or small spaces, read on.
Founded in 2003, XEIAD has extensive experience in providing engineering consultancy services to asset owners and managers. It is one of the leaders in the UK at providing a comprehensive range of services using rope access, diving, and confined spaces skills. The company also uses Remotely Operated Aerial Vehicles (ROAVs) to complement inspections, where appropriate. XEIAD's teams have exceptional experience of inspecting structures such as bridges, culverts, retaining walls, tunnels and shafts, and the company works across a wide range of industry sectors.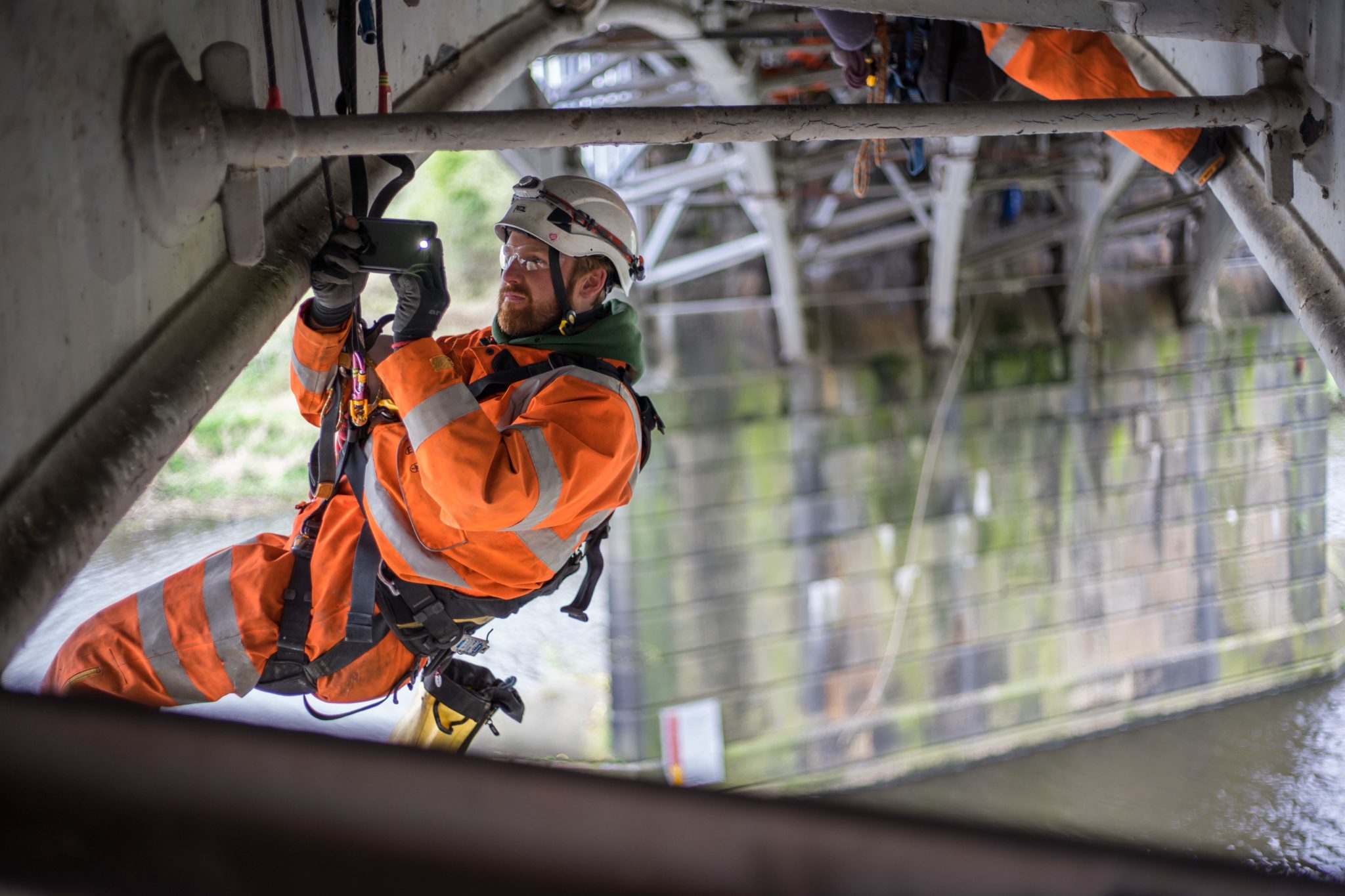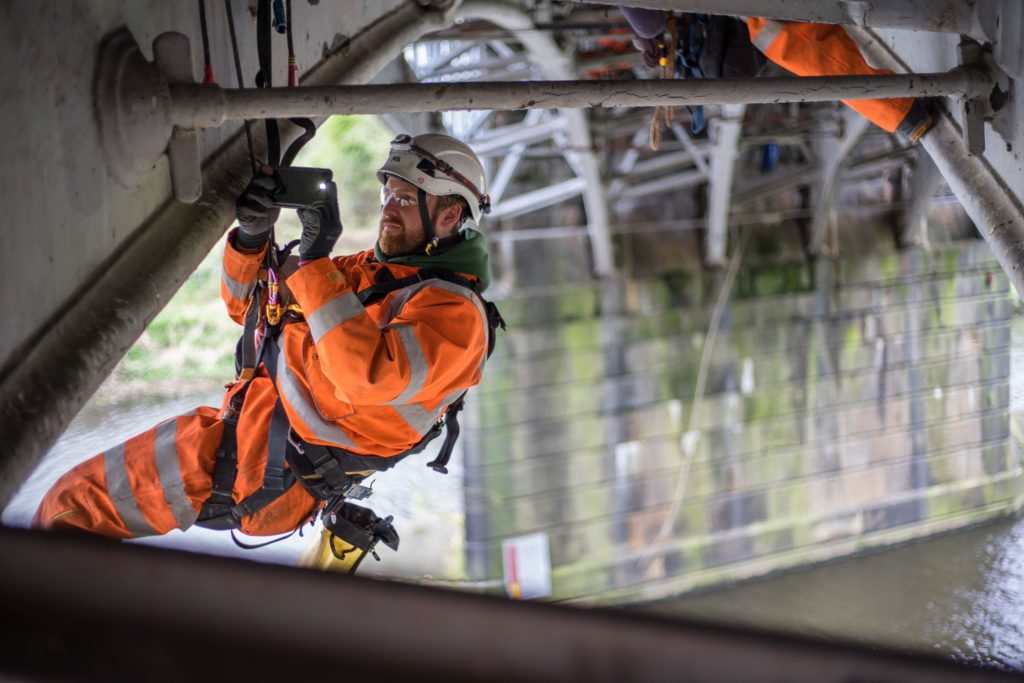 High-profile clients
The company has been involved with the Rail industry since its inception and is currently delivering examinations on multiple routes on over 15,000 structures per annum. Although XEIAD works as a tier one supplier to Network Rail, it also supports the wider engineering services community working for many other tier one suppliers, especially when it comes to difficult access. XEIAD was involved with the refurbishment of the Kilsby tunnel shafts in 2018, providing the pre-inspection works for AmcoGiffen, and carried out investigative works on the Grade II listed Tintern Wireworks Bridge this year, prior to repairs. Aside from offering services to the Rail industry, XEIAD also enjoys long term relationships with the likes of National Highways, The Met Office, Babcock, and Atkins, among others.
"We are experts at delivering cost effective and reliable engineering examinations on all sorts of structures across many different industry sectors." says Chairman and CEO, Olivier Garrigue. "We work notably with Network Rail, National Highways, and with the Ministry of Defence via Babcock. Thus, working as either a tier one or tier two supplier but always helping our clients to keep critical infrastructure safe.
Capacity is the main challenge we face as an industry and attempting to hire engineers out of other companies or Network Rail itself is not going to be much help to anyone. More importantly, it is not sustainable. Cost inflation ensues and overall capacity to undertake all the work that must be carried out remains a challenge. We have therefore decided to substantially invest in the development of new rail examination engineers.
XEIAD's recent contract awards to serve the needs of Network Rail in the North West and Central, Eastern, and the Southern and Western regions allows us to take the long view and invest for the future"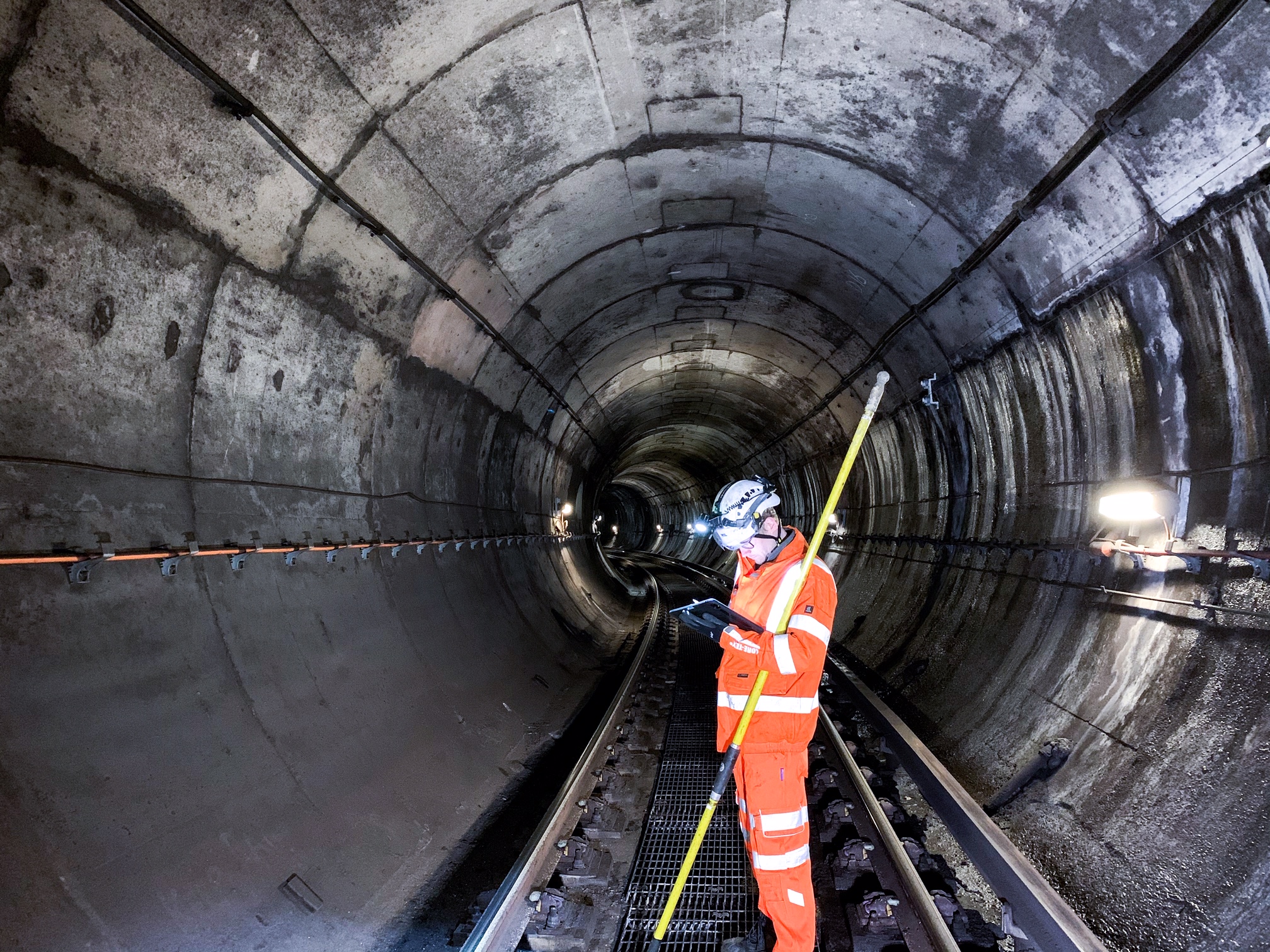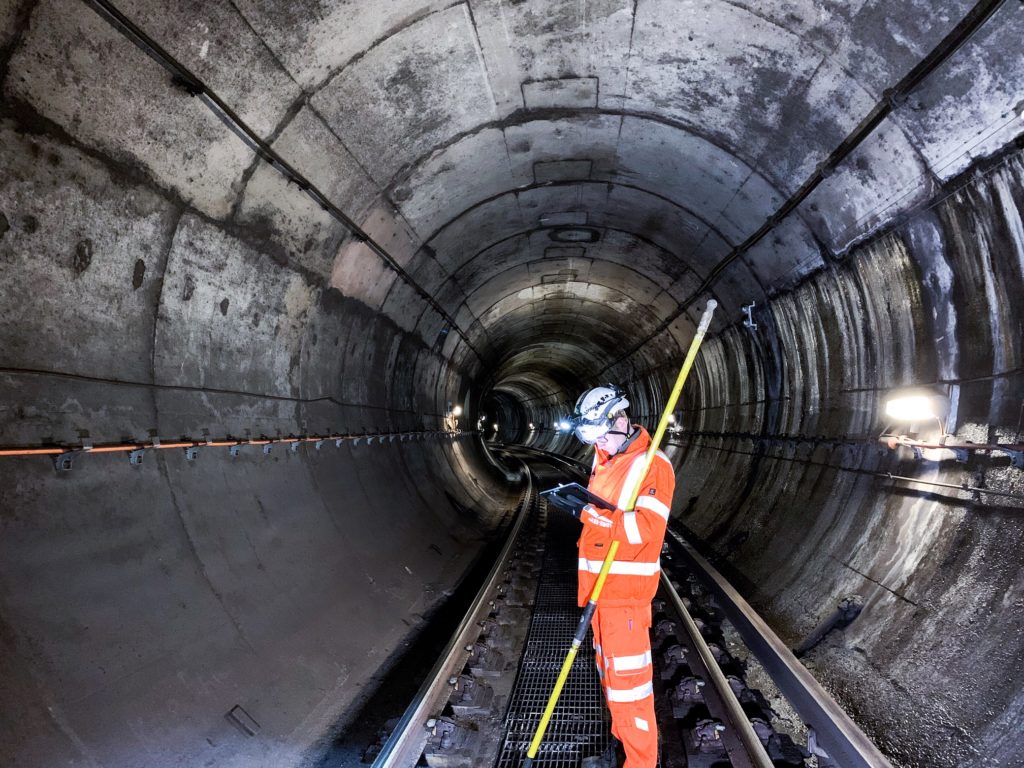 Specialist training
The company is continuously on the lookout for staff with specialist access skills, but current labour shortages make this difficult. In response, XEIAD has established its own Training Academy, based at its offices in Ilkeston, so it can give engineers and technicians the skills they require to tackle difficult access inspections, within a condensed timeframe.
"As I said, capacity is our main challenge," says Olivier, "Until today, there was no real structured pathway to develop a new breed of engineers or create opportunities for people to switch career path and become structure examiners. Because there's a lack of supply, it's really important that we can train examiners, help them develop, and give them reasons to stay in the industry.
"We thought the best thing to do was to create an Academy where training will be very focused, intense even. In the past, it could have taken one to two years to get through the training to be able to qualify as a full STE4 examiner. What we're proposing is a very focused pathway through our Academy which will aim to train people fully through a three-month intense programme coupled with engineering mentorship. Graduates of the programme will be fully competent, effective and efficient."
What distinguishes XEIAD's approach is that it aims to train examiners quickly by removing them from operational duties and focussing fully on learning. Historically, trainees have been taught relatively slowly while still working their day job, and have then shadowed qualified examiners for around two years. However, the current industry needs and recruitment environment does not suit this way of training.
"We don't have time to allow for that," says Commercial Director, Paul Capener. "We need to create resource quickly and what we're doing is a more cost-effective way of getting people on board quickly. The academy will provide three months of intensive training, focusing purely on structures and inspections, giving them all the competencies and qualifications they need to go out and do their job."
The company believes this approach will benefit the industry as a whole. The lack of examiners in the industry today has led many to leave their employers and set themselves up as sub-contractors, charging rates higher than many would want to pay. In those situations, it is also difficult for contractors to determine the ability of the examiners they employ. By controlling the training, XEIAD can ensure that competent employees are rolled out within a timeframe that will help to ease the industry's recruitment difficulties.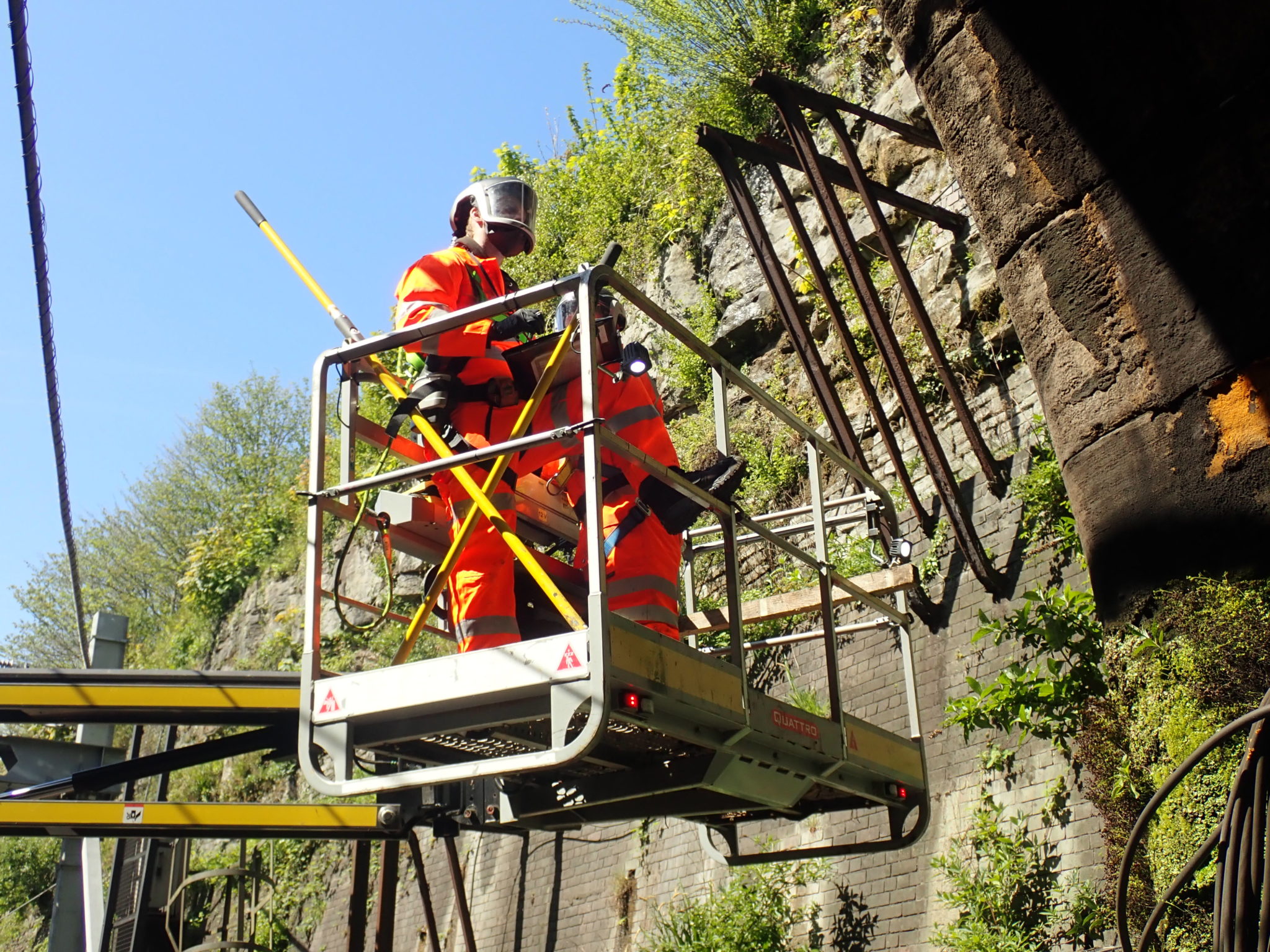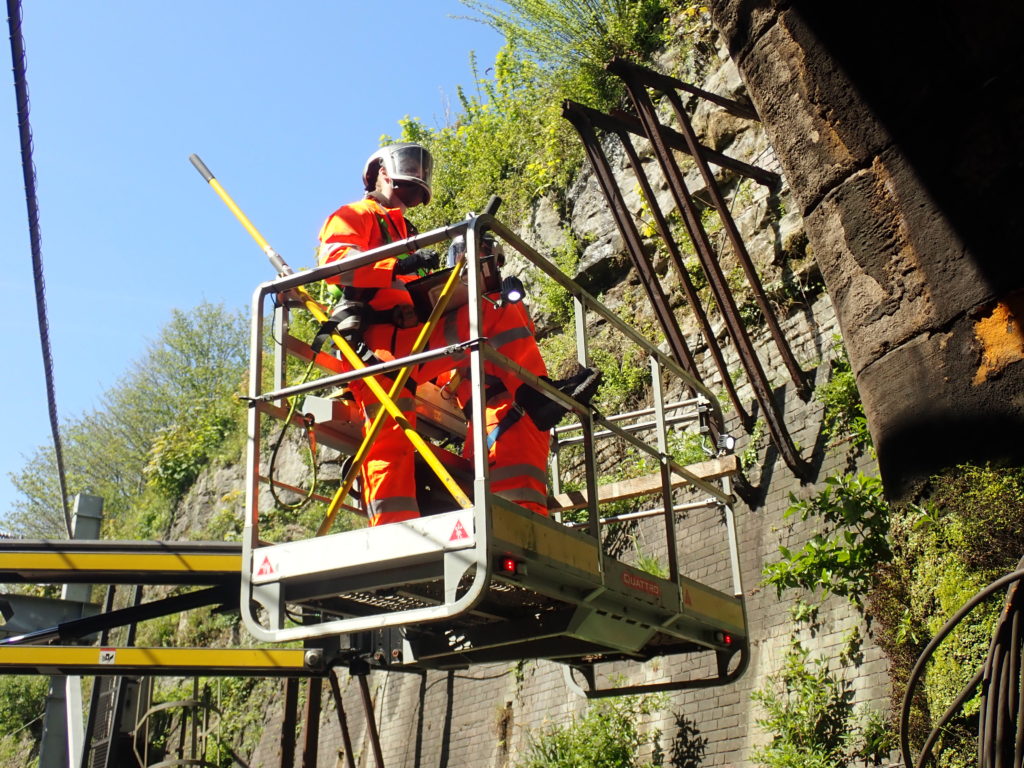 The right candidate
XEIAD aims to attract candidates that are already in the industry and are looking to retrain, or those who work in similar sectors and can bring relevant technical skills across with them. The company is looking for individuals with the right approach and the correct temperament.
"People with military experience are a great fit," says Paul, "because they're focused, they understand what their objectives are, and they don't have issues with travelling for site work or staying away from home. All of that ties in perfectly with what we're trying to do. If we can attract individuals from engineering divisions within the military, then we're employing people who already have the relevant competencies we require."
"We will consider anyone who has the right competency, academic background and positive attitude," Olivier adds, "and we're going to pay them properly. They're going to have a fitting salary from when they start which will reach over £30,000 within a couple of years. We want people to feel good about their work. This is a very real commitment from us, and we want people who are serious about the role and have a real passion for this type of work."
On top of the initial qualification, graduates of the academy will benefit from continual development while they remain with XEIAD. The company aims to add further training modules in rope access, diving and confined space access for individuals who want to specialise further.
"One of the other objectives we're working towards is getting all of our examiner's trained up within the ICE up to ENGTECH," says Paul, so they'll not only have the XEIAD badge of inspections, but the STE4 competency, and they'll also be on their route to professional memberships within the ICE."
Ready for launch
XEIAD's training academy launches in February 2022, and the company has already opened recruitment. It will first take on 12 people in the first wave and there will be a new intake every three months next year. The company aims to have at least an additional 30 fully trained examiner's working with them by this time next year.
"We've already operated and road-tested the process. We've put a few examiners through the programme, we have them fully trained, and the process works very well," says Olivier. "We are committed to making this work for us and the industry, and, if we get the support, it's possible we'll be able to offer our training modules and facilities not just to our own engineers, but to Network Rail and other companies that would want to benefit from our platform."
"If you want to explore this opportunity, you should get in touch. And if you know someone who currently works on track, but would like to make an exciting career move, we'd certainly like to hear from them."
Photo credit: Four by Three / XEIAD